Hire A Black Taxi Cab Photo Booth
STOP, think what you are doing, do you really want a booth in a box, when you can turn the fun factor up to the max

Penny, is a true iconic London classic, a black cab photo booth hire, formerly plying her trade along the highways and byeways of our capital city, she now entertains clients the across the length and breadth of this green and pleasant land.
Fitted with a sophisticated photo booth system, this is one stunning photo booth, built into a fun classic taxi.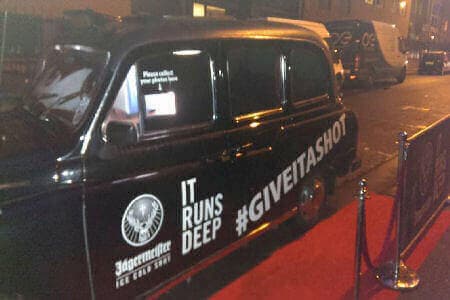 The London Taxi Photo Booth
A photo booth built into a quintessential British icon. This is a vehicle that is known around the world, primarily working its trade in London, but also present in many other cities.
We have taken a classic Fairways Driver London taxi cab, from the streets of London itself, worked our magic and turned it into a stunning London taxi photo booth with;
•A Quality Dye Sub Printer, Instant Prints In Seconds
•A Canon DSLR Camera System
•A Touch screen Fully Automated Control System
•State Of The Art Photo Booth Software
The process is controlled automatically, press the start button and take a shot or two, or how ever many you want, we don't limit the number of visits.
History Of The Black Cab
As Standard Our Booths Come With;

•Custom Themed Prints
•Guest Book
•Additional Print Pack
•Fun Props Box
•Fun Booth Butler
•Online Gallery Of Images
We also offer a range of additional options;

•Customised Number Plates
•Video-booth
•Larger Print Sizes
•Additional Print Packs
•Custom Branding
•Include Social Media Integration.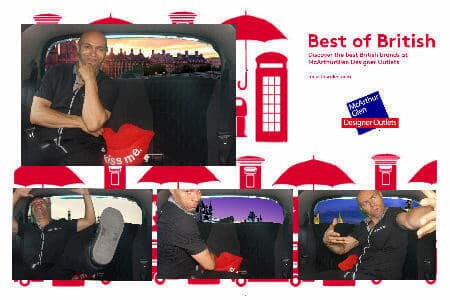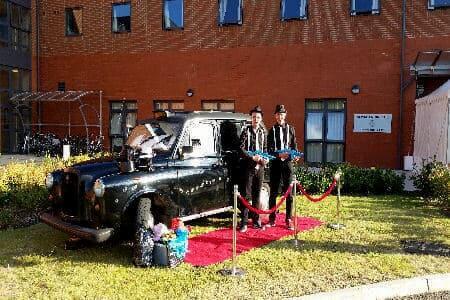 Taxi Booth Theming
Our black taxi photo booth (also available as a white taxi) lends itself to a variety of themes, with self adhesive bullet holes we have regularly used it as a gangster themed booth, along with themed props and sound effects, or as standard it is old fashioned looking and can pass as a vintage car.
For weddings we can add flowers, and number plates with Mr and Mrs, or even the happy couples names.
For corporate clients we can customise the car starting with adding simple logos to the doors and bonnet, and ending with a full vinyl wrap, perfect for sales promotions or exhibitions.
Many upper class hotels and exhibition venues have suitable access for us to bring the booth indoors so don't automatically assume that it must be used outdoors only.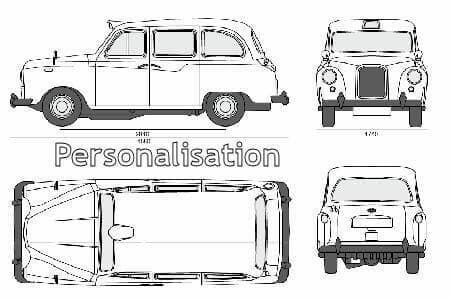 We have a range of sophisticated social media tablets that link with our taxi booths control system, allowing your guests to upload their images straight to Facebook, Twitter and Pinterest, or to email themselves copies along with a thank you message, sales promotion or special offer.
We are experienced at customising our range of taxi cab booths, this can be as little as adding a customised number plate, through to providing a full vinyl wrap to fully brand the taxi for a corporate promotion. There are also additional advertising opportunities inside the taxi which can be used for branding purposes. Also the control system can be customised with logos applied, sales messages, even custom data collection.
The London black cab is a true British icon, the shape is instantly recognised around the world, and many a visitor to London views a ride in an authentic black cab as part of the holiday experience. We have a number of these traditional vehicles that have been turned into photo booths and find them to be one of our most popular offerings.
F.A.Q.
WHERE CAN I HIRE A BLACK CAB PHOTO BOOTH NEAR ME;
We can supply you with a cab anywhere in the U.K.
WILL THIS WORK INDOORS;
It has been used indoors many times, but it is a real vehicle, so it needs a large entrance door.