Photo Booth Hire for Weddings, Parties and Corporate Events
One of our mission statements is to 'Save you from dull photo booths in a box'. You can have something that is not only a fantastic booth, but also adds to the event with its quirkiness. You deserve the maximum fun.

All the rage for both private and corporate clients, everyone loves having a photo taken, but do it in a photo booth and you magnify the fun. Crazy props, a funky fun photo booth and you can't fail to entertain your guests, with them queuing to join in,  a winning combination for any event.
You have the option of some of the most unique photo booth hire services in the U.K., in fact some of our booths  are the only examples available in this country.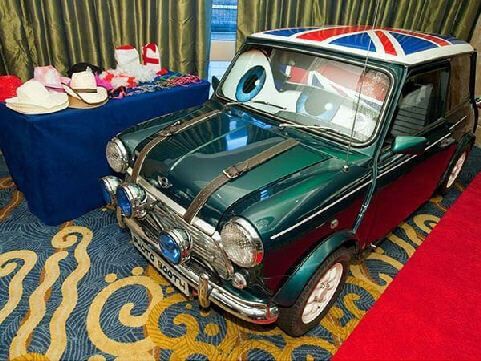 Classic Mini Cooper Photo Booth
Jasper is our classic mini cooper, with a photo booth built in, based on the Italian Job (the classic one with Michael Caine) taking upto 5 people this is a cracking little booth. More….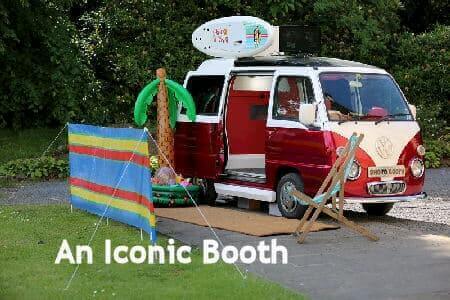 Mini Camper Photo Booth
Betsy is our mini camper van booth, built into a stunning pearl red and white camper, complete with surfboard and beach boys music. More….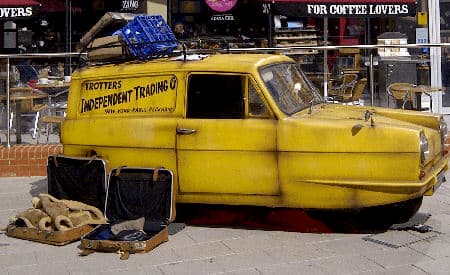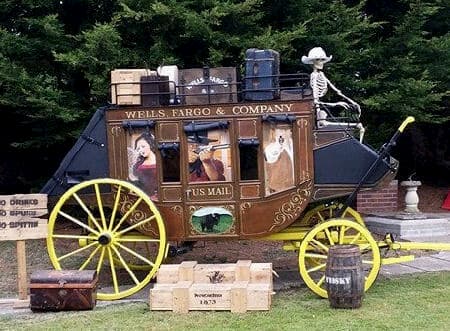 You receive the following features with all of our photo booth rentals;
•High Speed Professional Dye Sublimation Print Systems
•Canon DSLR Cameras
•Fully Integrated Touch Screen Computer Systems
•Unlimited Prints During The Hire Period
•Custom Themed Prints At No Extra Cost
•Mixed Props Box, including Hats, Wigs, Glasses Etc.
•Booth Butler Attendant To Keep Things Running Smoothly
•Additional Sets Of Prints And Guest Book
•Full Insurance And Comprehensive Safety Documentation
If you are looking for photobooth hire packages or event photographers for weddings or parties any of our range are ideal.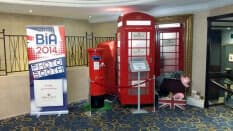 Telephone Box Photo Booth
Busby our combination of a photo booth built into a red telephone box and a print dispenser built into the matching post box, a quirky double act that always impresses. More….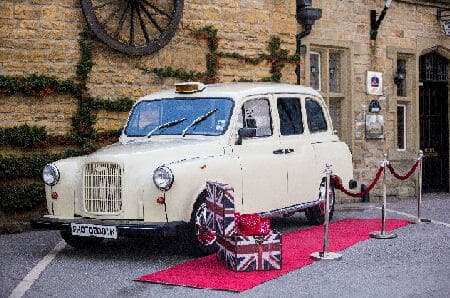 White Taxi Cab Photo Booth
Charlie is our white taxi cab photo booth, built into a former London taxi cab, and reprayed with Old English white, she is one classy lady, ideal as a wedding photo booth for your big day. More….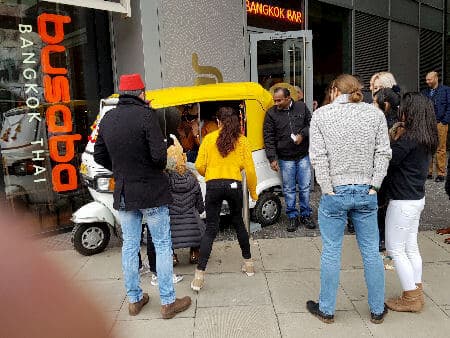 Tuk Tuk Photo Booth
A taste of the orient, our Tuk Tuk photo booth complete with Eastern decoration, popular with many Western couples that met in places like Thailand. More….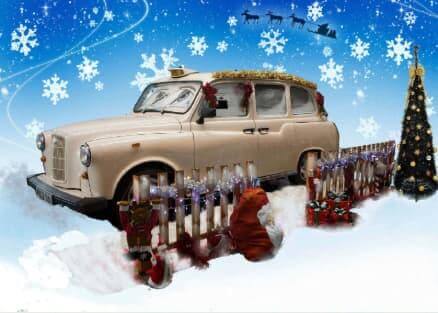 Christmas Taxi Cab Photo Booth
Charlie Christmas is our festive themed white taxi photo booth, with Christmas tree, festive props and music to set the scene, the ideal Xmas booth. More….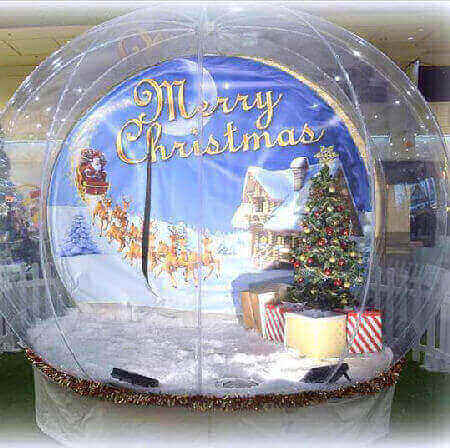 Giant Snow Globe
Another in our range of giant snow globes, just like the little baubles you used to shake, but big enough for groups of people to be pictured inside. More….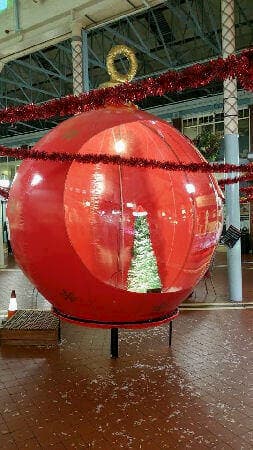 Giant Christmas Bauble
We have a range of giant snow globes and giant Christmas bauble photo booths, ideal for the festive season. More….
Photo Booth Hire Options

In addition to our standard features, we also have a number of options available;
•Social Media Tablet To Share Your Photos
•Video Booth Facility
•Green Screen Facility
•Extended Operating Hours
•External Screens Showing Slide Shows Directly From The Booth
•Custom Branding Of The Booths For Corporate Use
Ask us for a quote on  totally unique photo booth hire, don't settle for the same old boring booth in a box when you can have so much more. A good booth or magic mirror is just as important as the catering or dance floor.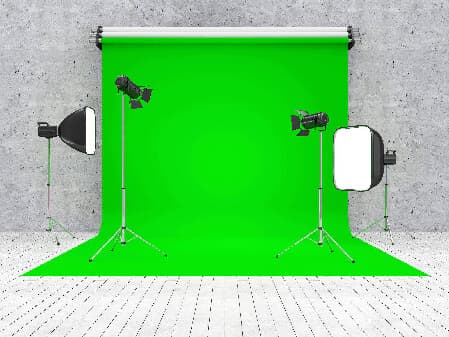 Green Screen
Our green screen booth system can be even more fun than a regular booth. The technology is the same as Hollywood uses to create special effects, you pose in front of the green background, and the computer can place you anywhere in the world (or time period).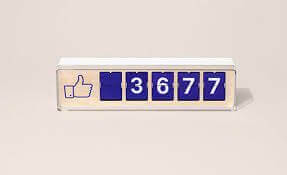 Corporate Promotions
Photo booths make a great promotional tool, not only dispensing photos with your logo and branding attached, but offering sophisticated social media facilities to help spread you brand awareness.

More…..
Custom Photo Booths
We also offer a complete custom design and fabrication service for our photo booth hire systems, with every aspect fully customisable. We can work with you to produce a fully tailored photo booth system for installation in virtually any vehicle, alternatively if you are attending an exhibition or preparing a sales promotion, we can design a structure to fit in with your precise requirements.
We can install and operate the booth nationwide and at multiple venues simultaneously for a launch day or celebration.
Contact us for an initial discussion and see what we can do for you
The No.1 range of fun unique party photo booth hire services are available to hire throughout the U.K. and Europe, including Yorkshire, Scotland, photo booth hire in London, Lancashire, The Midlands, the North East and the surrounding areas, they are perfect as wedding photo booths, for parties, corporate events, exhibitions, military balls, college events and company fun days. Use the premier Photo Booth Hire Company