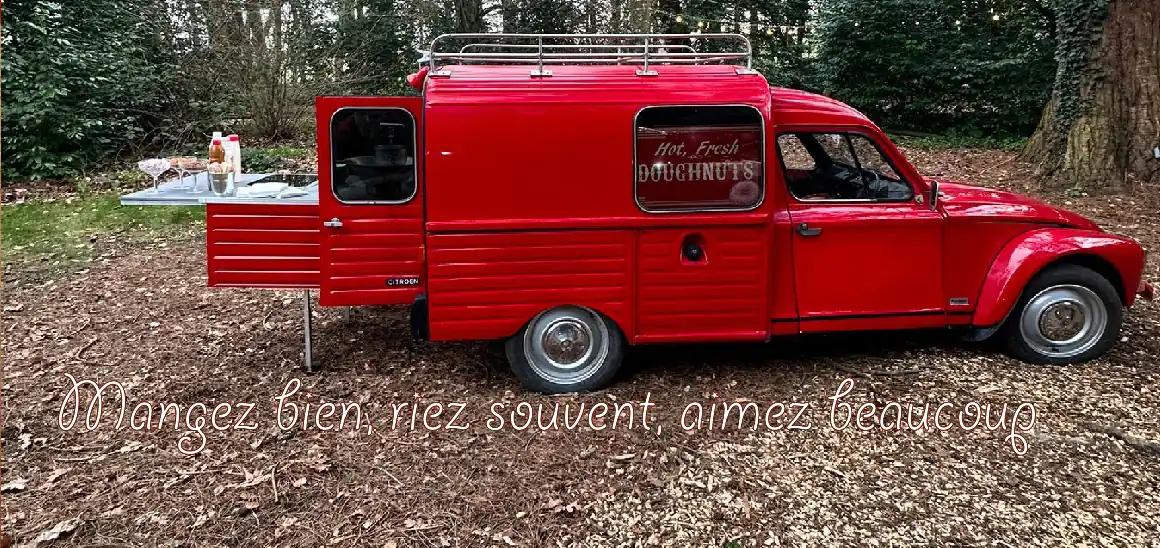 Food Trucks For Hire
Our Little Red Citroen Van
For when you want something a little different, but with a touch of French Flair. Based on the venerable 2CV van, our little red Citroen just oozes gallic charm. Perfect for smaller catering options such as doughnuts or coffee (or even both), this attracts attention wherever it goes.
Its in built computer screen and easily brandable panels make it a great choice for corporate events such as sales promotions or brand activations.
Va Va Voom, as the French would say!
Doughnut Cart
Dispensing everyone's favourite, the humble doughnut. The little van is a great choice for single desserts such as doughnuts, with enough working space to ofer a full range of toppings and a high speed fryer, but still compact enough for restricted venues.
Branding Opportunities
The sign in the side window is actually a fully programmable computer screen. This allows both static and animated messages, sales promotions and menus to be displayed.
Attract attention for your tasting session or brand givaway.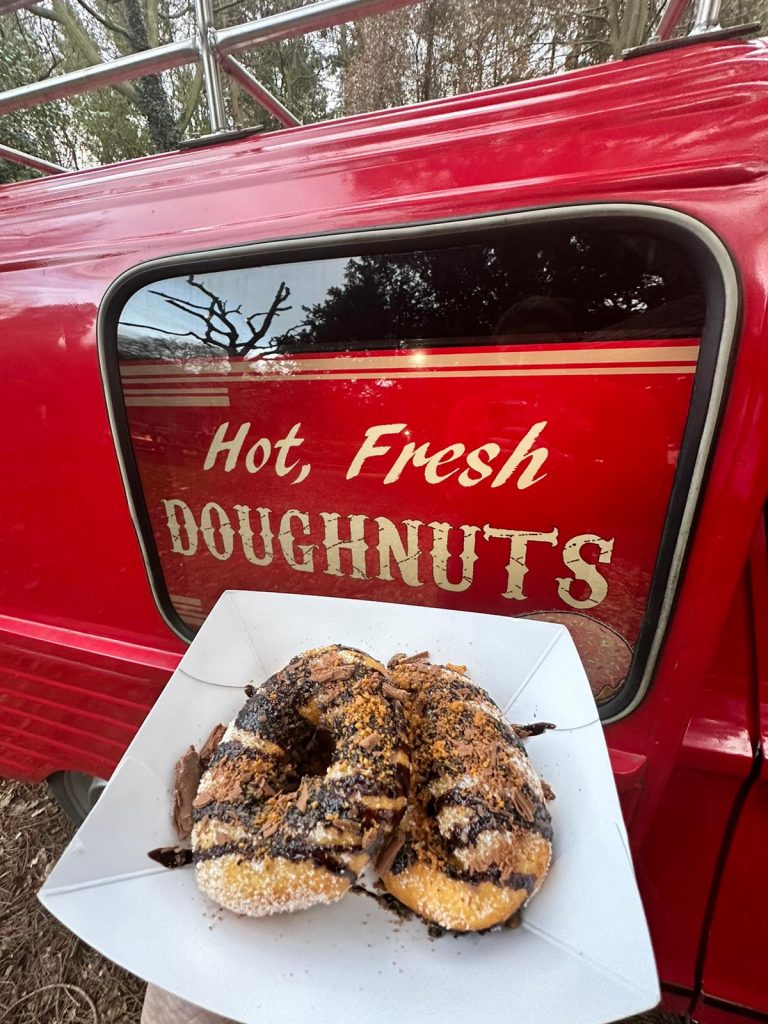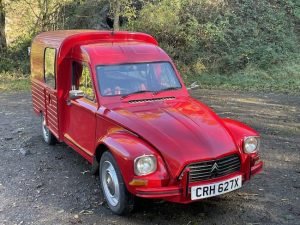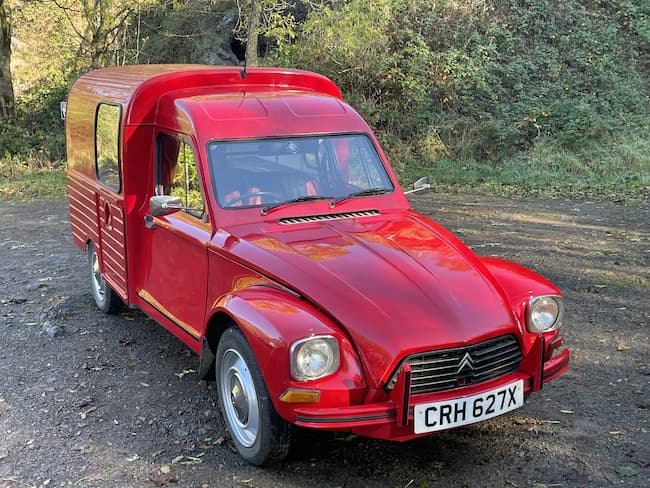 The extra large bonnet, (why it is so big is a mystery as the engine looks like something out of a lawnmower), gives you a massive branding space, together with the side panels and roof rack you can add either a full wrap, or individual panels for your promotion.
Little red Citroen van food truck for hire. Perfect for events throughout the UK. Check out our other food trucks!