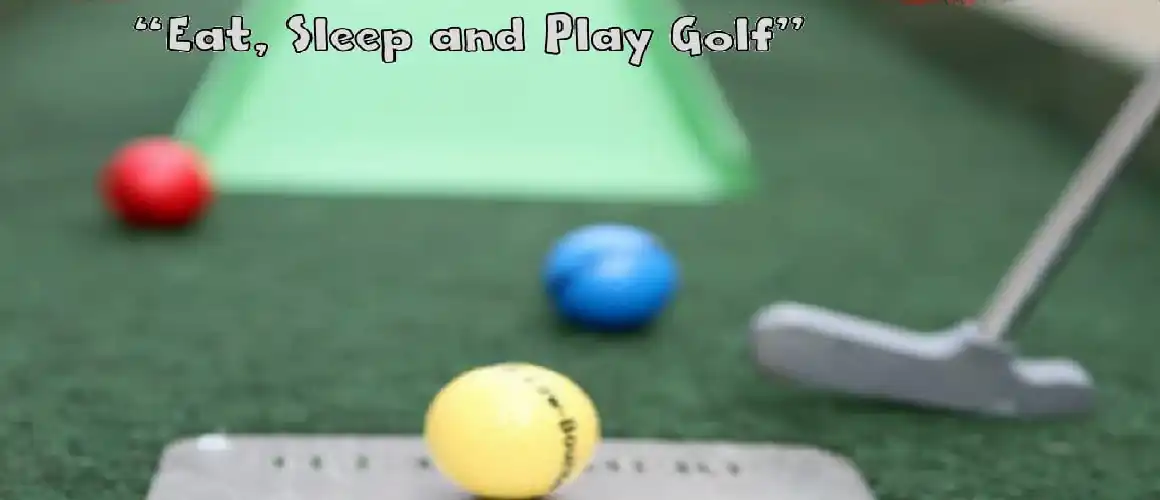 Hire Crazy Golf For Weddings And Events
The most important shot in golf is the next one.

Entertain your guests both young and old with a portable crazy golf course. Upto 18 hole crazy golf courses available in various sizes so your course can be tailored to the room you have available.
This is great entertainment for weddings, parties and corporate events, and can be used indoors or outdoors.
You are supplied with a mini golf course, golf clubs, balls and even score cards. Your attendant will provide assistance to your guests and explain the rules, even judging disputes for you.
It can be run as an informal fun game for parties or fun days, or a more rule based competition for team building or promotional purposes.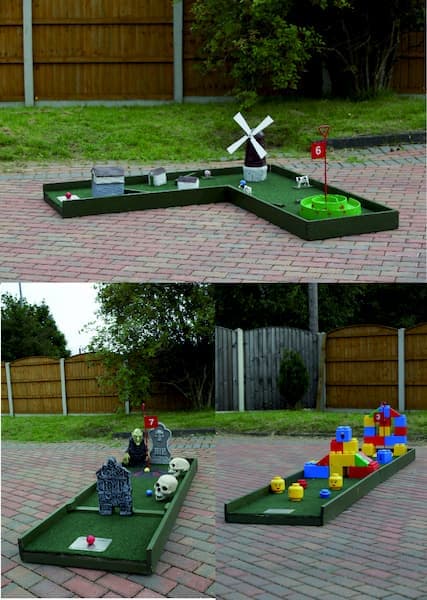 MiniGolf Courses For Weddings
A fabulous ice breaker to entertain your guests during the family photos, or between the wedding breakfast and the evening entertainment starting. We can add ribbons and flowers to match your bridal colours, and even theme the holes up to suit your bridal theme.  Check out our wedding themed course.
Our Holes

Our standard 9 hole crazy golf course sections are 12ft long by 2ft wide. Some are L shaped, othes square, an occasional hole half sized. This allows a variety of courses to be set up ranging from super easy to something that would challenge Tiger Woods.
As standard we have 2 different courses;
Or if you need something special we can design a bespoke course just for you.
Rules For Mini Golf
•There is to be no more than 6 people on any one hole
•There is an 8 shot limit per hole
•If the ball goes  off the course, replace the ball where it went off with a one stroke penalty.
•If the ball ends up against an edge or obstacle it may be moved one clubhead length out
•Every player should take their first shot before any player takes a second shot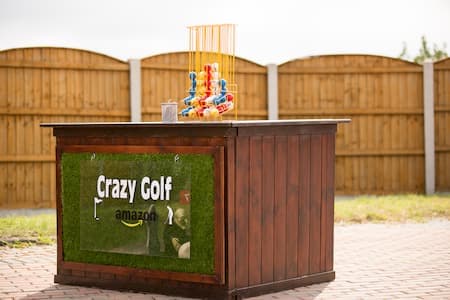 Portable Golf For Business Clients

Keep your clients or potential customers entertained during an exhibition or sales promotion, something as simple as score a hole in one to win a prize will delight visitors to your stand.
This can be made easy or hard, we can even brand the hole  to suit your corporate guidelines. You can have a fully custom designed set up, from a single hole right through to an 18 hole course.
Hire Crazy Golf for your event and impress your guests.