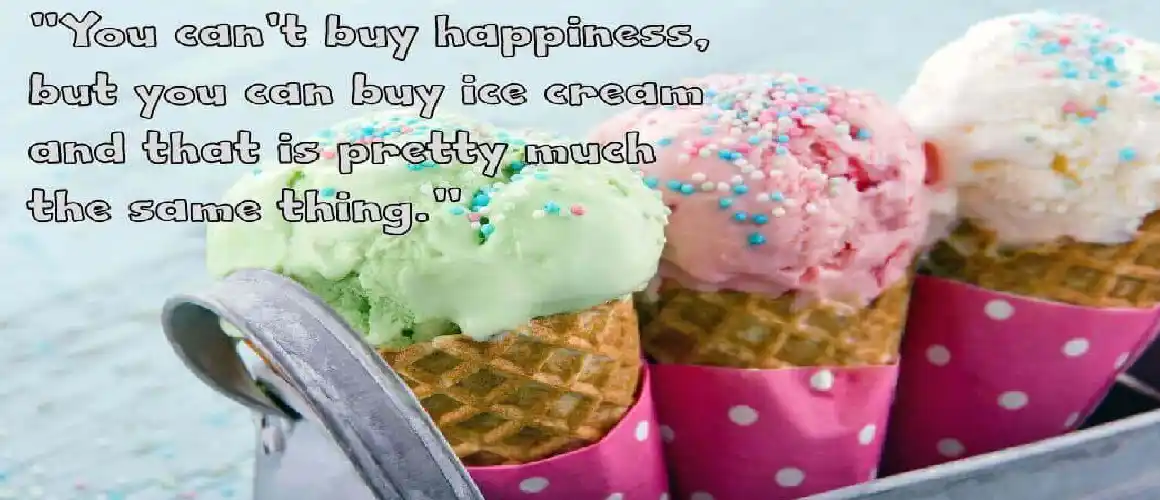 Hire Vintage Wedding Ice Cream Carts
Without ice cream there would be darkness and chaos


Make your guests happy with their favourite treat. A range of soft scoop ice creams from a small boutique Yorkshire supplier. Ask Us for our best value packages.
•A Range Of Traditional Favourites
•Exotic Flavours Also Available
•Sugar Cones And Tubs
•Toppings & Sauces
•99 Flakes
All ages love ice cream, with our range of toppings this is the perfect treat. Hire services are ideal for wedding parties, corporate events and any other special days.
Combine them with some of our other dessert options such as candy floss or popcorn at a special package price.

Get A Price On happiness Ice Cream Here.
Delicious Ice Cream Cart Hire Flavours
We offer a standard range of traditional soft scoop flavours. A range of Indian Kulfi flavours, and a new range of luxury soft scoop ice creams;
Traditional ice cream flavours include many you will remember chasing after the ice cream van for.
The Most Popular Flavours Of Ice Cream
1 Mint Choc Chip
2 Chocolate.
3 Cookies And Cream.
4 Vanilla.
5 Pecan.
6 Rocky Road
7 Strawberry.
8 Chocolate Chip.
9 Neapolitan.
Which just goes to show people are becoming more sophisticated, for a long time vanilla was considered the number one flavour.
No ice cream is complete without the finishing touch of our range of toppings;
•Monkeys Blood (A Northern Thing).
•Cadbury's Flakes.
•Thousand & Allsorts.
•Chocolate Sauce.
•Raspberry Sauce.
•Toffee Sauce.
•Sherbet Dip.
•Peanut Dip.
•Blue BubbleGum Sauce
Indian Kulfi Ices Flavours

Kulfi is the Indian version of ice cream, a denser, creamier dessert than traditional Western ice cream, this was intended for our Asian clients, but has proved highly popular with our traditional wedding market flavours include Mango, Pistachio, coconut and traditional Malai.
Our New Luxury Flavours

We are working with a new ice cream supplier who offers a range of exciting flavours in small batches.

•Triple Choc.
•Millionaire.
•Malt Madness.
•Rainbow Dazzler.
•Orange Tiger.
•Banoffee Fudge.
•Curly Mania.
•Rochella.
•Bounty.
•Lemon Cheesecake.
Our ice cream services can be supplied on a range of different carts and bikes to suit the theme of any event.
•Vintage Victorian Hand Cart.
•Ice Cream Horse Box.
•Tuk Tuk.
•Alpine Hut.
•Ice Cream Trike.
•Vintage  Van.
•Ice Cream Bar
All of our carts can be decorated to match your event, with bunting, flowers and quirky little touches. They can also be branded for corporate events or sales promotions.
We also offer a full design and custom build service for one off events and corporate use with uniformed attendants serving ice cream to your guests. Ice Cream for events is the perfect treat for your clients.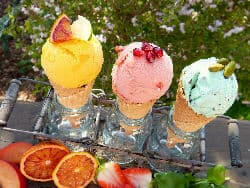 This is definitely one of histories most ancient desserts, originally being made with flavoured ice as far back as 200BC. It gradually evolved into the creamy textured concoction that we all know and love. Available in limitless flavours ice cream is one of the most eaten dessert treats around.
We source all of our supplies from a couple of boutique Yorkshire based makers. They produce small batches to ensure that the flavour and texture is perfect every time.
Ice cream for weddings is one of our most popular requests, and we pay obsessive attention to detail on your wedding day to ensure your wedding celebrations are enhanced by our award winning ice cream.
If you fancy something different in the ice cream line, try our Thai ice cream rolls.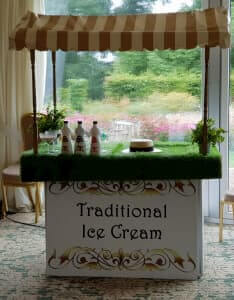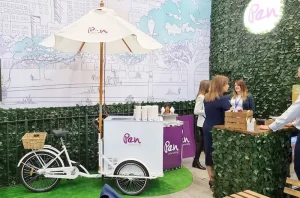 Ice Cream Hire Fun Facts
The waffle cone was invented by accident. A  vendor run out of cones at the St Louis World's Fair. He turned to a nearby waffle vendor who molded waffles into cones for him.
Up until the 1800's it was regarded as a luxury dessert that only the rich could enjoy.
The scientific word for brain freeze  is sphenopalatine ganglioneuralgia.
The tallest cone in the world was over 9ft high.
Madagascar & Indonesia supply most of the vanilla used to make the worlds ice cream.
Chocolate syrup is the worlds most popular topping.
The No.1 flavour in both the U.K. and U.S.A. is vanilla.
California is America's No.1 producer.
A cow produces enough milk to make 2 gallons  per day.
It takes an average of 50 licks to finish a single scoop.
How Was It First Made
King Tang (of the famous Chinese Tang dynasty AD 619-97) was reputed to have enjoyed frozen buffalo milk, which he had thickened with flour and flavoured with camphor.
Crown Prince Zhanghuai (AD 653-684) has a mural on his tomb showing noble ladies holding 'Su Shan', a dessert made by melting a creamy butter, trickling it onto a plate, decorating it with flowers then refreezing it.
The secret to creating ice cream, turned out to be a simple one, and took advantage of the fact that mixing ice with salt lowers the temperature of the mixture. By suspending your creamy ice cream mix in a sealed container, then immersing it in this ice/salt bath, it would have the heat drawn away from it and freeze relatively quickly.
This was the method employed right up until the invention of freezing machinery led to the mass production of the dessert.
F.A.Q. Click Here
WHERE CAN I HIRE AN ICE CREAM CART NEAR ME;
We offer services throughout the full U.K.
WHO MAKES YOUR ICE CREAM;
A small boutique supplier in Yorkshire called Thorntons (Not Thorntons Toffees)
DO YOU SUPPLY 99 FLAKES;
Yes we do
CAN WE HAVE A RANGE OF TOPPINGS;
As standard we supply a full range of delicious toppings.
Traditional ice cream cart hire with real dairy ice cream, near me, throughout the U.K. and Europe. Including Scotland, The Midlands, The North East, Lancashire, Yorkshire and London, these are perfect for any event including birthday parties, weddings, military balls, university events, company fun days, exhibitions, corporate day promotions, product launches.