Retro Photo Booth Hire
We have to admit, you have found us out on this one. This is a booth in a box.

Harking back to the days of Woolworths, if you are old enough to remember that. When you would visit a photo booth to have your passport photos taken.
Then once they popped out of the slot, would spend 10 minutes waving them around to try and dry without accidentally smudging your picture.
Our booths look similar, but now incorporate our industry leading technical booth system to provide totally dry prints in under 30 seconds, and its not for your passport, its purely for fun.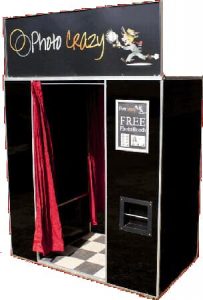 Our full range of retro photo booths use industry leading systems;

•Canon DSLR Cameras
•Dye Sublimation Photo Printers
•Touchscreen Integrated Control System
Once the system has taken your picture, it takes around 30 seconds to deliver a fully touch dry professional quality high resolution print.
Check out our tips for hiring photo booths.
As standard our photo booths are supplied with;
•Guest Book
•Additional Prints Pack
•Fun Props Box
•Booth Butler
•Unlimited Use During The Hire Period
•Custom Themed Prints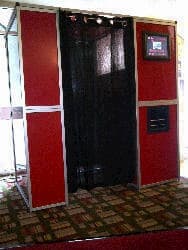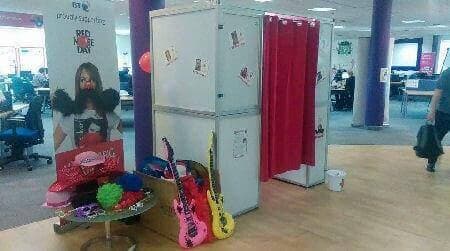 Additional Extras Are Available On Our Booths;

•Videobooth Option
•Larger Sized Prints
•External Screens
•Additional Print Packs
•Custom Branding
We have as standard black, white and red booths, but they are designed to allow quick change panels of any colour or design to be fitted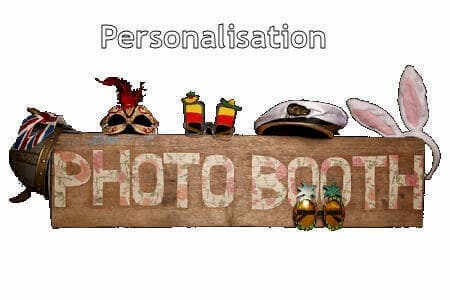 SOCIAL MEDIA SHARING
Our retro booths can be linked to our social media tablets to provide the opportunity for guests to upload images to Facebook, Twitter, Pinterest and via email. This turns the booth into an ideal promotional tool for corporate clients, helping to increase brand awareness in a fun way. The tablets can also collect user data such as email addresses and names, or be programmed to present the user with a number of questions before they are allowed to share an image.
PERSONALISATION
Our range of retro booths are perfectly designed for branding, plenty of large flat panels to carry logos and sale messages. The control system and prints can be fully customised to suit any design This is one fun way to help increase brand awareness and corporate visibility..
BLAST FROM THE PAST
Taking photos has become probably the thing that most defines the modern world. Taking selfies seems to be the first thing many people do on waking, and the last thing they do before going to bed. With the plethora of photo sharing apps, and social media apps with media capability, there must be billions of images a day being snapped. Our booths tap into this obsession, and turn photo taking into a true social experience.
F.A.Q. Click Here
CAN I HIRE A CLASSIC PHOTO BOOTH NEAR ME;
Yes we cover the full U.K. with our booths.