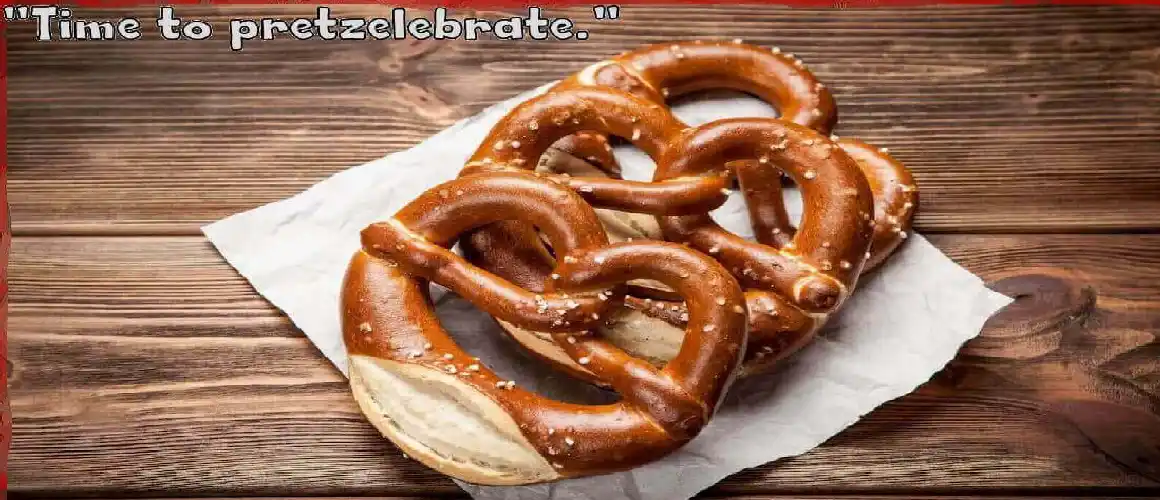 Continental Soft Dough Pretzel Carts For Hire
Sugar and spice and everything nice

Stunning soft dough pretzels in a selection of flavours, along with dipping sauces, and toppings. Provide your guests with a delicious classy treat today.
The pretzel is a pastry bread of medieval european origin that has the shape of a three looped twisted braid or looped knot. Available in various flavours such as cinnamon, salted and coconut.
Great for weddings and parties, ideal for corporate events.
Our pretzel carts are supplied with;
•An Expert Operator.
•Quality Pretzel Machine.
•Selection Of Flavoured Pretzels.
•Range Of Toppings.
•All Consumables.
Dipping cheese, spicy salsa, chocolate all add an extra kick to our pretzels.
Our Pretzels can be served from any of our range of fabulous themed carts, including;
•Horse Box.
•Victorian Hand Cart.
•Rustic Bar.
•Alpine Hut.
•Tuk Tuk.
We can also offer a full design and build service to provide our corporate clients with a fully custom branded service for corporate vents and exhibitions.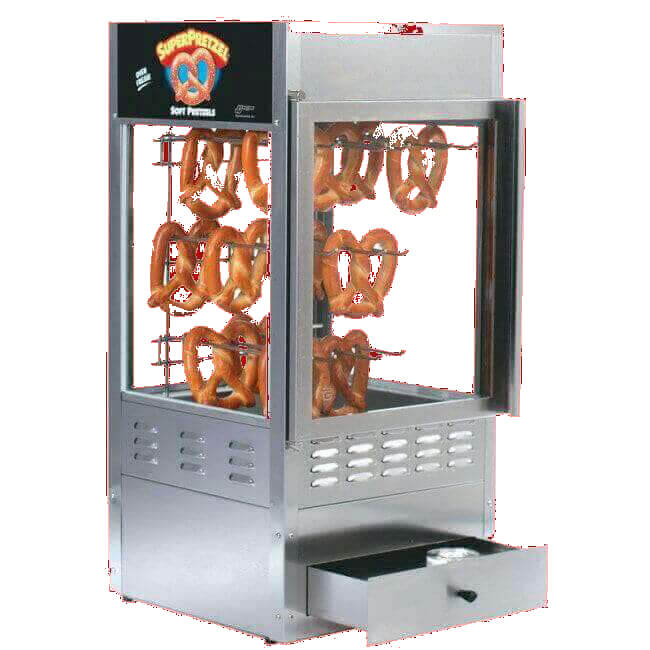 Pretzel Machines.
Quality Pretzel machines imported from the United States keep the pretzels both moist and at a perfect serving temperature.
Designed to hold around 60 pretzels these allow a high throughput of service at larger events.
We also offer Pennsylvania pretzels which are small hard biscuit pretzels, the same twisted knot shape but a different experience altogether.
Both types can be served from the same cart for a full Pretzel experience

Pretzel Fun Facts
The first pretzel to reach America was thought to have traveled over on the Mayflower.
Unsalted pretzels are called "Baldies"
The worlds largest pretzel was 842 pounds and 26.8 feet long, 10.2 feet wide.
It is estimated that the average American consumes about 2lb of pretzels per year.
The phrase "Tying the knot" was inspired by pretzels.
In Switzerland, a newlywed couple break one and make a wish for good luck.
They have been used as the emblem of bakers and guilds since at least the 12th Century.
The three holes represent the Father, Son and the holy ghost
History Of Pretzels
A common story about pretzels is that a monk created them around 610 in Italy. Legend has it that the monk baked strips of dough that he folded into a shape resembling a child crossing its arms to pray. He gave these treats out as little rewards or "pretiolas" to the children who had memorised their prayers.
Unfortunately there is a lack of supporting evidence for this, the earliest recorded evidence of pretzels is on the crest of the Germans bakers guild in 1111.
F.A.Q. Click Here
WHERE CAN I HIRE A PRETZEL CART NEAR ME;
We can provide you with a service anywhere in the U.K.
HOW BIG ARE THE PRETZELS;
Around 18cm across for the large breaded pretzels. The hard pretzels are bite sized.