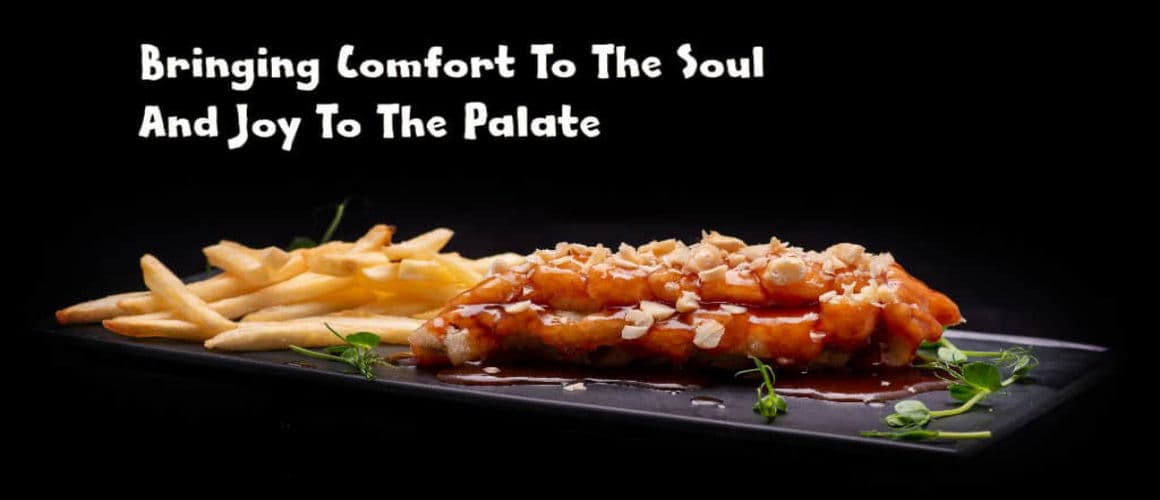 Introducing Seaside Delights On-The-Go: The Fish and Chips Food Cart!
Craving a taste of the ocean's finest? Look no further than our Fish and Chips Food Cart, where every bite is a salty, crispy delight that transports you to the shores of culinary bliss. Savor the freshness of our carefully selected fish, hand-dipped in our secret crispy batter recipe, ensuring a perfect balance of texture and flavor that will leave you yearning for more.
Immerse yourself in the classic pairing of our succulent fish and hand-cut, perfectly seasoned chips, delivering a symphony of tastes and textures that evoke the essence of coastal dining. Whether you prefer the classic cod or want to explore our tantalizing range of dipping sauces, our food cart promises an authentic seaside experience that caters to all taste preferences.
Our Fish and Chips Food Cart is more than just a culinary stop; it's an adventure in flavor. Enjoy the convenience of our mobile setup, perfect for on-the-go indulgence at local events, street corners, and bustling markets. Let the tantalizing aroma of our freshly cooked fish and chips entice you as you savor each delightful bite, guaranteed to satisfy your cravings.
Join us at our lively food cart and treat your taste buds to the freshest, most authentic fish and chips experience. Let us bring the spirit of the coast to your neighborhood, delivering an unforgettable taste sensation that will keep you coming back for more. Hire our Fish and Chips Food Cart today and embark on a culinary journey that captures the essence of seaside indulgence!
Fnacy somehting fishy? Contact Us..
Catering to Every Palate
Whether you're a fan of classic cod or prefer to spice things up with our zesty dipping sauces, our menu offers a variety of options to cater to every taste preference. Explore our range of delectable sides and sauces to create your own perfect combination and elevate your dining experience.
Satisfy your seafood cravings with our mouthwatering fish and chips, a tantalizing blend of ocean-fresh flavors and crispy golden perfection. Our commitment to quality means you can expect the freshest, flakiest fish encased in our signature light, golden batter, paired with perfectly seasoned, crunchy chips that will leave you craving more with every bite.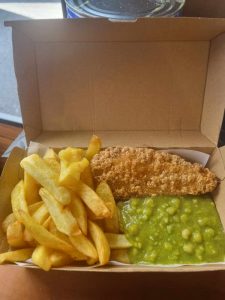 Mushy Peas, Love em Or Loath Em!
Our chefs meticulously craft each portion, ensuring that every piece of fish is cooked to golden perfection, crispy on the outside and tender on the inside. Our chips are expertly prepared to provide that satisfying crunch, making every mouthful a delightful culinary experience.
Add everyone's (well alright, not 'everyone's') favourite, mushy peas.