Hire Our Spoof Paparazzi Photographers
I'm not Elvis. I don't get chased by paparazzi

But we will chase you if thats what you want!
Our quirky paparazzi photographers can add fun to any event, make a fuss of your guests, with flash guns popping and images being collected and create some excitement.
The best thing is the cameras are real so we actually take pictures, these can be processed back at our base and uploaded to our secure website for your guests to download free of charge.
Alternatively our paparazzi instants service will process and print the images at the event for your guests to take home that evening
Our Paps
Our paparazzi dress in the classic paps of the 1950's silver screen era, though depending on your requirements they can be in smart suits, or even tuxedo's, the choice is yours.
With top of the range Canon DSLR cameras, they will make a fuss of your guests as they arrive, snapping away and making them feel important.
Depending on the package you have booked, the images will either be saved for upload to our secure website, or we will have set up an instant print station allowing an operator to process and print the images within a few minutes of them being taken.
Any of our paparazzi packages can be supplied with a free red carpet and rope barriers for that hollywood entrance.
Images your guests turning up and finding themselves suddenly transformed into A list celebrities, gliding up the red carpet as gaggle of paparazzi are shouting at them for a picture.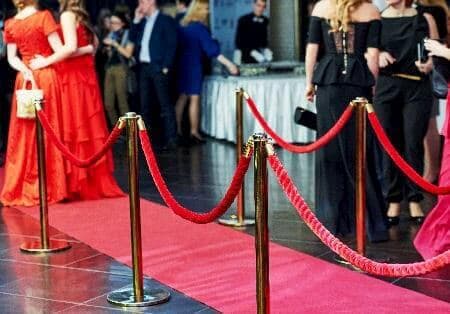 Paparazzi Equipment
We only use quality photography equipment for our pap services;
Canon DSLR cameras, the same as used by many real life paparazzi.
Dye sublimation print system, these produce prints in around 30 seconds, and are totally dry to the touch when they pop out of the printer, none of the old fashioned ink jets here, which are fine for home use but definitely not suited to professional use.
We can also supply paparazzi team to follow a client around a venue such as a city centre or pub crawl taking both posed and candid shots over the course of the evening.
SOCIAL MEDIA SHARING
If you are using our paparazzi instants service, we can also set up a link to our social media tablets, these allow your guests to share the social love by instantly uploading images to Facebook, Twitter, Pinterest and via email. For corporate use the tablets can also be used to ask your guests questions and collect the answers, collect names and email addresses and be used to help drive guests to your website, sales promotion or special offer.
PERSONALISATION
Our paparazzi can be dressed to suit a particular theme or promotion, they don't just come in suits or raincoats, the choice is entirely yours. Pictures from the instant print service can be branded with your corporate details, or they can be supplied inside printed folders that allow lots of room for sales messages, special offers etc. We can also provide customised backdrops so your guests can be photographed in front of a repeating logo wall.
SMILE BABY
Although the real paparazzi tend to have quite a negative reputation, ours are different, they are not there to annoy you by trying to steal photos of you with your latest paramour, they are there purely to have fun with you, everyone likes to have a fuss made of them, and our paps will make your guests feel like hollywood starlets.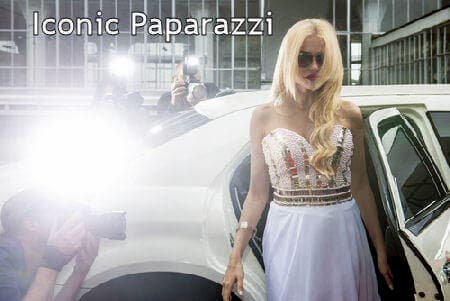 F.A.Q. Click Here
WHERE CAN I HIRE FAKE PAPARAZZI NEAR ME;
We cover the full U.K.

HOW MANY CAN I HIRE;
How many do you need, we have a large pool of photographers.