Hire The Iconic Red Telephone Box Photo Booth
Make someone happy with a phone call

And now for something completely different, a totally unique photo booth.
I guess this is kind of a booth in a box, but its definitely not boring, so technically we are still saving you from dull booths.
Busby is a stunning red telephone box with a photo booth system built in,  always accompanied by its matching red postbox, which just happens to dispense the prints (so realistic we actually had an elderly gentleman trying to post his letters).
Although the interior space is smaller than many of our booths, this one has a hidden trick, you can leave the door open whilst taking pictures and this allows you to get group shots into focus. This looks great inside or outside any venue.
This photo booth compliments any themed event, and is one of our most popular offerings.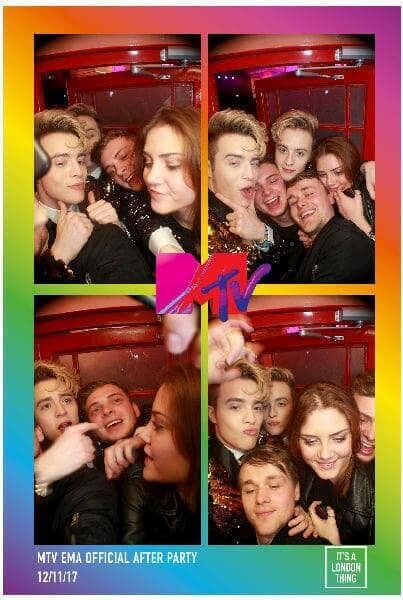 The Telephone Photo Booth
The telephone box photo booth contains a state of the art system including;
•Dye Sublimation Print System
•Canon Mini DSLR Camera
•24 inch Integrated Touch Screen Control Panel
When hiring a booth ensure that you don't fall for a cheap as chips system. With ink-jet printer and web-cam, they just don't cut the mustard. DSLR gives you vibrant high quality, high resolution images, whilst a dye sub printer turns out professional grade prints in around 20 seconds.
Being instantly dry to the touch they are perfect for events. No more standing their waving your picture about trying not to smudge it.
Despite its smaller size this is definitely one of our most popular photo booths. Being custom built to totally dismantle, it can be carried inside virtually any venue, as long as there is at least 9ft ceiling height. Set up once the sections are in the room, is around 15 minutes. With derig taking a similar amount of time. The booth is one of our most popular lines so don't delay if you wish to book it.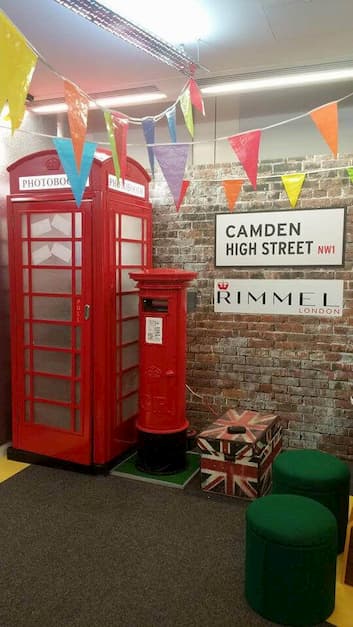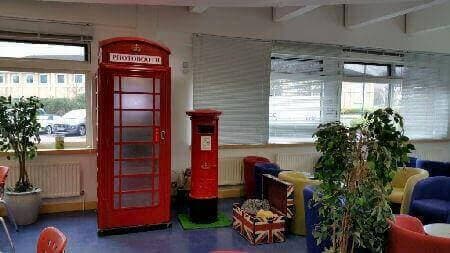 All of our photo booths come with;

•Guest Book.
•Extra Print Pack.
•Box Of Themed Props.
•Booth Butler.
•Custom Themed Prints.
•Booths Have Video Photo Option.
Additionally we offer extra options;
•Larger sized prints.
•Additional packs of prints.
•External Screens To Display Slide Shows.
•Custom Branding For Corporate Use.
•Green Screen Facilities.
•Facility To Leave Messages In Our •Telephone Box.
This quirky photo booth, along with our classic Mini Cooper or London taxi photo booth make  great booths for Best Of British Themed Events. They have had more than their fair share of celebrities in for a selfie.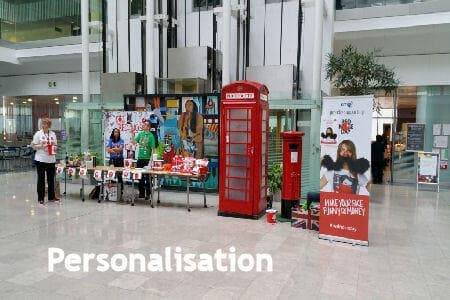 SOCIAL MEDIA SHARING
Add one (or more) of our social media tablets and your guests can spread some social media juice by sharing their images on Twtter, Facebook, Pinterest and via email. If you are a corporate client planning a sales promotion or exhibition, we can work with you to produce a branded email for guests to share, this can contain special offers, promotional material or just a simple thank you message.
PERSONALISATION
Our telephone booths can be customised for sales promotions. The control screen can be adapted to display your branding and colours, the booth itself can have custom branding applied to the window panels both inside and out, the posts box can be wrapped in vinyl to create a custom theme. We can even respray the entire booth to change the colour for your event.
BUSBY IS ON THE LINE
It was a tough race of men and woman that won the West. The stories from yesteryear left us with many classic icons Winchester rifles, the Colt Peacemaker gun. Apache, Sioux and Comanche Indians, and the Wells and Fargo stagecoach. We commissioned the building of a totally one off custom replica stagecoach. Designed to install our photo booth in.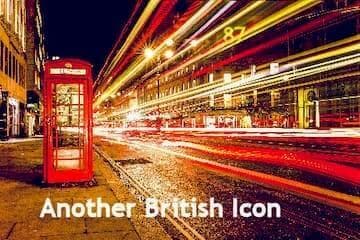 History Of The Red Telephone Box
The original public telephone box , dubbed the K1 was produced in concrete. In 1924 a competition was held to design a new booth that would be acceptable to the London Metropolitan boroughs.
The result was the K2, designed by Sir Giles Gilbert Scott. Scott suggested they were produced in mild steel, but they ended up in cast iron. They were painted red and became the first of the classic designs we all came to know and love. Originally the K2 was only put into service around London, with the K1 being used elsewhere.
The following K3 model, reverted to concrete construction, and went back to the cream design of the original K1.
The K4 designed in 1927 incorporated both a post box and a stamps dispenser on the exterior, but only a single batch of 50 were built.
The K5 was a metal faced plywood construction, that was designed to be dismantled for use at exhibitions.
The K6, known as the "Jubilee Kiosk", as it was designed to celebrate the silver jubilee of King George V arrived in 1935. This was actually the first of the designs to be used widely outside London, and was deployed in their thousands, in their heyday numbering some 73,000 installations.
Busby
Those of a certain age will remember Busby, the talking orange bird that was used by Post Office Telecommunications (the forerunner to British Telecom) as part of a marketing campaign. It appeared in a number of television commercials in the 70's with the catchphrase "Make someone happy with a phone call", voiced by Bernard Cribbins it continued in use well into the 80's.
Many of the old red booths are finding a second life as furniture, art installations, even a giant fish tank, but the photo booth red phone box is up their with the other cool options.
F.A.Q. Click Here
WHERE CAN I HIRE A TELEPHONE PHOTO BOOTH NEAR ME;
We cover the full U.K. with our booth hire.
IS THIS HEAVY;
No, it is a custom built replica phone box made from wood and fibreglass.
HOW MANY PEOPLE DOES IT HOLD;
Inside, 3 is about the max, but it has a trick up its sleeve, the door can be left open, and groups of people can position themselves in the shot.
Hire Telephone Box Photo Booths. Available In The Full U.K. And Europe. Including London, Scotland, The North East, Lancashire, The Midlands And Yorkshire, and is ideal for military balls, college functions, parties, weddings, corporate events  and company functions.