Using A Photo Booth For Corporate Promotions

Todays instagram generation, demand something quirky and fun. Giving away a pen with your company name on might delight clients you've had since the sixties. Sadly it doesn't cut the mustard with the trendy set.
What you need is something that will spread via social media, and word of mouth. If you take notice, todays generation spend most of their time on their phones, a lot of which involves taking selfies for the various social media sites.

An up to date photo booth system can offer you much more than just a printed photo. Though with your branding added this makes a great promotional item. Many booths can link to quite sophisticated social media packages. Allowing both instant uploads to a company gallery, but more importantly allowing guests to upload images to their own facebook sites, twitter accounts, instagram pages etc. Some of them can even be set up to collect information via a questionnaire before allowing the uploads.
This opens up a world of possibilities for promotional events. Your guests leave with not only a branded printed copy of their photo, but they have also helped spread the social media love by sharing your branded images around the world wide web.
Social Media Counter For Corporate Events

A brand new offering just starting to appear, is the Facebook, real time likes counter. A smart looking electro mechanical counter shows your current number of Facebook or Instagram likes. You run the promotion offering a free print, gift etc and asking the guests to like your page. Within seconds of them pressing like, the counter puts on a little show. Â As it whizzes around to the new number, creating a buzz encouraging people to like your page.
Corporate Branding

The images from the booth can be branded up with infinite variation. A reputable company can supply a design guide showing exactly how to do this, or they can design it for you. In addition, the booth itself can be branded, this looks effective on the traditional retro booths, but takes it to a new level with something quirkier. Image a vintage London taxi cab booth in your corporate colours. Or a classic Mini Cooper made famous in the Italian job. These can all be branded up with vinyl or magnetic stickers to create an eye catching look for an exhibition or sales promotion.
Photo booths tap into the younger generations obsession with both taking selfies, and sharing images on social media. A far cry from the old days of giving away junk trinkets with your name engraved.
In Today's Instagram Generation, Everything Has To Look As Good As It Performs. Everything You Do Will Be All Over The Web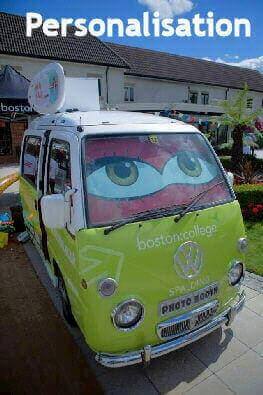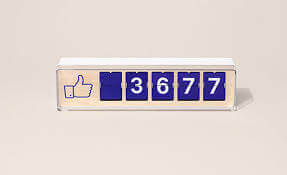 We provide our services for private clients including weddings, parties, bar mitzvahs, bat mitzvahs, Military balls, college balls, university balls, corporate events, corporate , company fundays and exhibitions throughout the U.K. and Europe, including Scotland, London, North Yorkshire, Lancashire, The North East and The Midlands.