Things To Think About When Hiring A Private Funfair

Nowadays, there is a huge range of funfair attractions available to hire. The traditional family favourites that your grandparents used to enjoy such as the ferris wheel and the carousel are still being supplied on a regular basis. At the other end of the scale, with modern technology, the new generation of thrill rides can have you experiencing similar G forces to what a fighter pilot or astronaut might have to endure
So with this in mind, how do you go about whittling it down to a list of what you would actually need. The most important question, is who is the event aimed at. A large youth event would no doubt demand the latest in white knuckle thrills, and would turn their noses up at a nice gentle ferris wheel. Conversely there is little point in providing high tech upside down, inside out monster rides, if you are hosting a conference for the retired, although thats not meant to be detrimental, many of the older generation are still in great shape and would no doubt enjoy being turned upside down.
You also need to figure out how much space you can allocate to the funfair, large rides not only need room for the ride, but also a safe working distance around them. There's no point hiring in a dodgem ride if the car park is only half the width of the ride, common sense, yes, but something we still encounter regularly.
For really tight spaces, the miami ride is less than half the width of anything else, and can give you the option of a ride in virtually any venue.
Recommended Rides

The first ride we would recommend you add to your list, for any age group, is the dodgems . This perennial classic is still the most popular ride we supply, and by a hugh margin. Dodgems easily are hired out 4-500% more then the next most popular.
A good complement to this are both the twister and the miami. These tend to be more thrilling, but not on the cutting edge, and can be enjoyed by a younger age group than many of the thrill rides. If you are choosing 2 or 3 rides, we would recommend they come from that little group.
A note on the carousel, these are easily the most ornate and beautiful looking ride out there, but they are not the best for you money, tending to be towards the more expensive end of private hires. They are a little in between many offerings, being a touch fast for little kids, but not thrilling enough for teenagers. Though at a wedding or event that is trying to provide a visual spectacle, then there is little to touch them.
If you have a good number of younger patrons then by all means consider the ferris wheel. Being so high it also makes a great centerpiece for any event.
This leads us to the white knuckle end of the market. With names like the chaos, freak out, booster, you should get an idea of where they are aimed at. Most combine speed with height to provide a true white knuckle experience, and will be ideal for the youth market.
Younger children are well catered for with the plethora of juvenile rides, teacups, toytown, mini carousel, there is something to cover a range of ages from toddlers to early teens. Something like the teacups is large enough for parents to ride with their children, so in theory we can ride pretty much everyone from newborns upwards.
Other Attractions

When hiring in a funfair, don't forget about the peripheral attractions such as games stalls, and catering. Candy floss is an integral part of the visit to any fairground, and people of all ages still enjoy the treat. The clichéd funfoods such as doughnuts, hot dogs etc, are clichéd simply because they are still so popular. You can source a full range of fun snacks and desserts to accompany your rides.
Games are another good choice, everyone likes the challange of proving they are better than their friends on the coconut shie, or shooting gallery. We never recommend hook a duck, except for very small children, there is little skill involved, and most adults tend to tire of it quite quickly.
We can offer you more expert guidance on choices you can have, based on the size of your event, times and venues. Like anything else in life, you can plan this entirely yourself, but we are experts in the pitfalls and problems so make use of our experience.
In Today's Instagram Generation, Everything Has To Look As Good As It Performs. Everything You Do Will Be All Over The Web
Ask for images of what you are hiring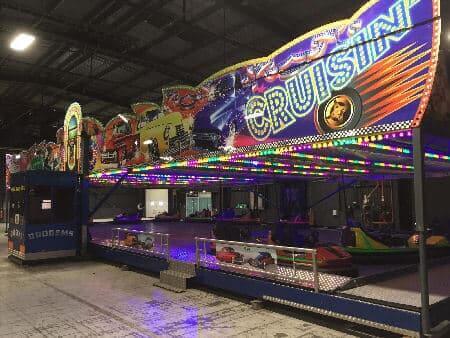 Accept only quality rides
We provide our services for private clients including weddings, parties, bar mitzvahs, bat mitzvahs, Military balls, college balls, university balls, corporate events, corporate , company fundays and exhibitions throughout the U.K. and Europe, including Scotland, London, North Yorkshire, Lancashire, The North East and The Midlands.