Hire A White Taxi Cab Photo Booth

Now do you really want to provide your guests with an ex Woolworths passport booth at your event, when they can have something this quirky?
One of our range of taxi cab photos booths, this one in stunning Old English White (also available in black), perfect for weddings, parties and Christmas themed events.
Our taxi cabs are super popular as being larger vehicles they can accommodate more guests in the back.
The large box like shape also lends itself readily to being branded for corporate promotions.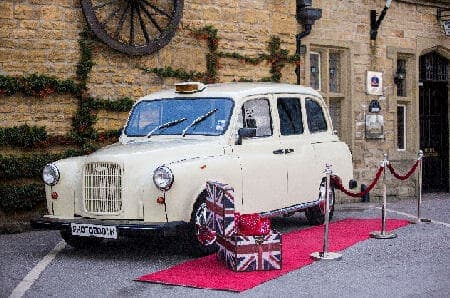 Charlie
is our white ex London taxi cab photo booth. Originally plying her trade on the highways and byeways of London in the traditional black colour, she was fully refurbished, and resprayed in a beautiful Old English White colour, making her a fabulous taxi for wedding events.
Like all of our range of booths she uses only quality photo booth components such as;
•Professional Dry Print Print System
•Touchscreen Control System, Fully Automated
•High Quality Canon DSLR Cameras
•Stereo Microphones For Video Booth Use
As standard our white taxi cab photo booth is supplied with;

•Box of fun themed props
•Guest Book
•Additional Set Of Prints
•Experienced Booth Butler
•Custom Themed Prints
•Green Screen Back Window
You can also specify additional extras such as;
•Customised Number Plates
•Additional Print Packs
•Larger Sized Prints
•Custom Branding Inside
•Custom Branding Outside
•Videobooth Option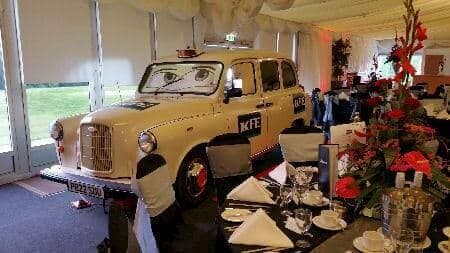 Though its most often used for outdoor events, the white taxi booth can be used indoors as long as the access is suitable, we regularly attend events in major hotels such as the Grosvener House on Park Lane in London, and the Marriot Hilton at Gosforth, at that particular venue we not only have to get it indoors, we need to take it up a flight of stairs!
The taxi is perfect for any event including;

•Weddings
•Barmitzvahs
•Corporate Promotions
•Company Fun Days
•Birthday Parties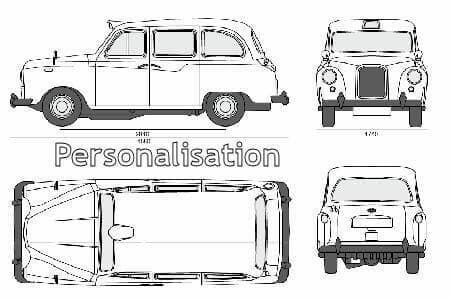 PERSONALISATION
For weddings and parties we can personalise the taxi, for instance adding coloured wedding ribbons, or including a thank you to your guests on the advertising panels inside. For Corporate clients we can work with you to fully brand the booth for your campaign. This can vary from small logos added to the exterior, right through to a complete vinyl wrap. We can also program the control screen to display your company logo, collect data from the guests, or display a sales message before or after taking the guests pictures.
TAXI!!!!
Another in our range of true British icons, the Classic London taxi cab is one of those vehicles recognised around the world, indeed many visitors to London view riding in a traditional black cab as part of their holiday experience. We have a number of cabs in both black and white so can assemble a team for multiple events.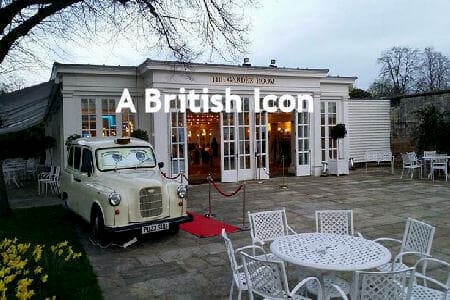 F.A.Q. Click Here
WHERE CAN I HIRE A TAXI CAB PHOTO BOOTH NEAR ME;
We can supply one anywhere in the U.K. or Western Europe.
ARE THESE ACTUAL TAXI CABS;
Yes, until a few years ago they were actually plying their trade in the streets of London.
HOW MANY PEOPLE DOES IT HOLD;
5-6 comfortably, more at a squeeze.