Possibly the most popular of the snack food offerings, franks always go down a storm at weddings and events.
We have supplied them for a number of years in their classic form of dog, mustard, ketchup and onions.
Over time we experimented with various one off specials for clients, some fabulous, others we thought disgusting, but hey, the client is always right!
Here are a selection of some of our most memorable concoctions.
If you want to book something more erm, normal, check out our gourmet hot dog service.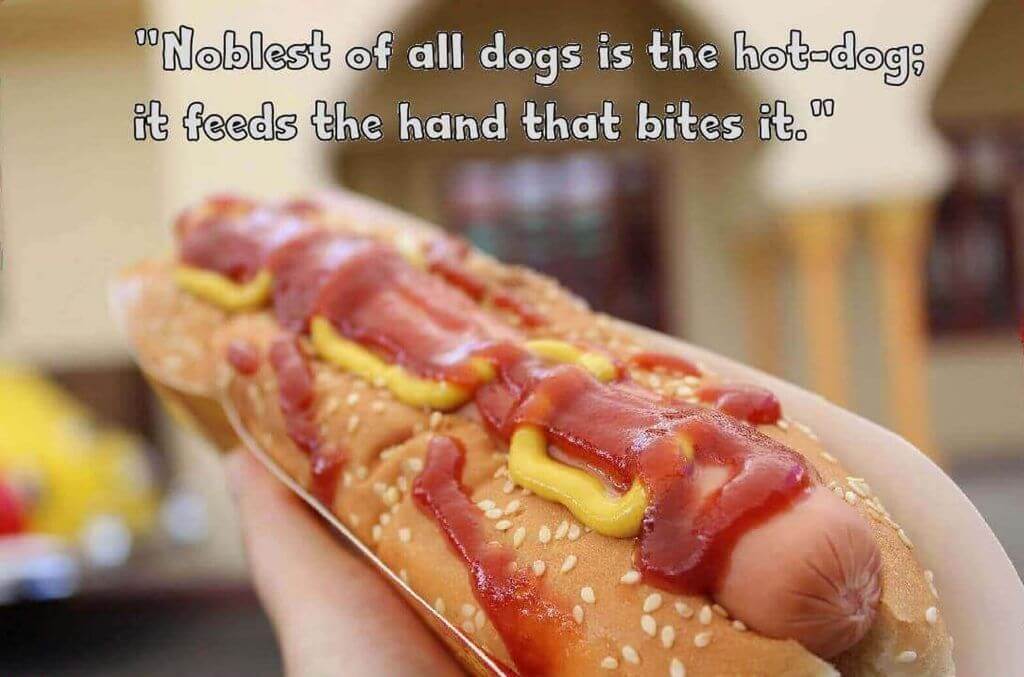 In Today's Instagram Generation, Everything You Do Will Be All Over The Web, It hasn't just got to be good, it has to look good too.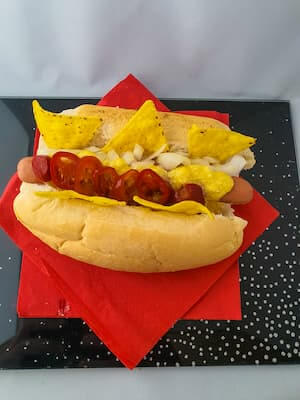 Nacho Dog

Our Tex-Mex themed offering. A classic frankfurter, covered in nacho cheese sauce, layered with onions, jalapeno peppers and garnished with nacho chips.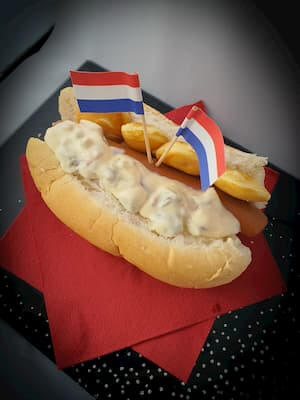 Dutch Dog
Mayonnaise mixed with chopped peppers and onions, and garnished with poffertjes, which are mini Dutch pancakes. Add a little Dutch tricolour for fun and you have our Dutch dog.
Chilli Dog
Add hot beef chilli, jalapeno peppers, grated cheese and you have our smoking chilli dog.
The Samurai
Our oriental hot dog. A fabulous frank, caoted with sushi (contrary to popular belief sushi is rice pickled wine, not raw fish), add onions, fish and liberally coat in wasabi sauce for some added heat.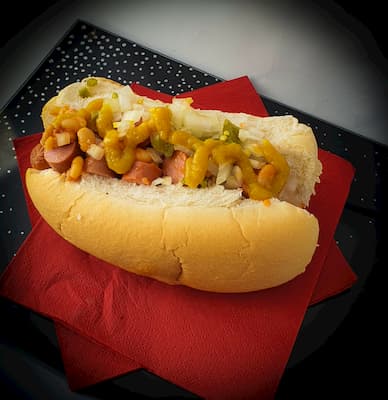 THE JOHN WAYNE

So good we names it in capitals. Chopped hot dog, baked beans (Heinz of course), onions and pickles, topped with mustard and ketchup to taste, yeehaa.
The Floss Dog

The product of a deranged mind. A hot dog topped with candy floss, or cotton candy if you are a Yank. Layered with chocolate sauce and sprinkled with hundreds and thousands. Perhaps vomit dog might have been a better name.
We provide event management, team building and our services for private clients including weddings, parties, bar mitzvahs, bat mitzvahs, Military balls, college balls, university balls, corporate events, corporate , company fundays and exhibitions throughout the U.K. and Europe, including Scotland, London, North Yorkshire, Lancashire, The North East and The Midlands.