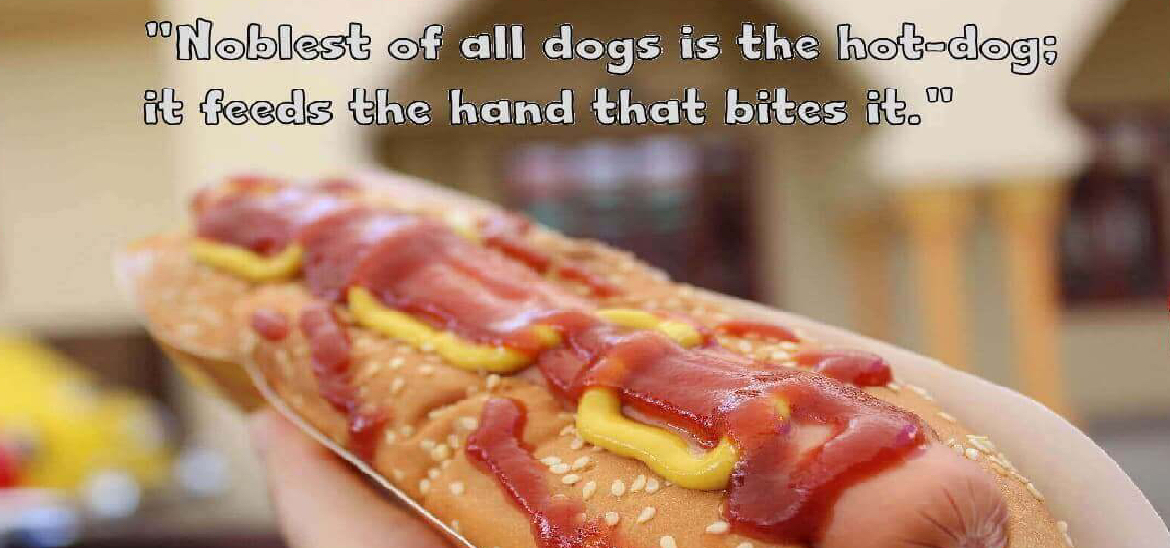 Gourmet Hot Dog Cart Hire
Either you love hot dogs, or you're wrong.

Dive into the deliciousness of our perfectly grilled hot dogs, a timeless favourite that never fails to satisfy. Experience the perfect blend of flavours that make our hot dogs a go-to choice for a quick and delightful meal.
What Do You Get When You Hire A Hot Dog Cart?
•Regular Or Gourmet Menu
•Range Of Condiments & Onions
•Can Be Supplied With Fries
•Quality Frankfurters
•Personalised Service
From traditional toppings like mustard and ketchup to gourmet options like caramelized onions and spicy jalapeños, our hot dogs are fully customizable, allowing you to create the perfect combination that suits your taste buds and cravings.
Our dawgs don't bite, ask for details.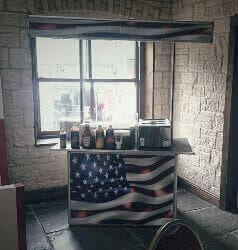 Mobile Hot Dog Stand Hire.

You can tailor a hot dog service to any size event, from a private party with 50 guests, to a university ball or corporate events with 2000 attendees. Your options include a standard range of genuine hot dogs. Vegetarian options are available for you on request and you can now even have Halal dogs as well. This is a classic dish, check out it's history here.
You have the perfect fast snack for any sort of event. These go down a storm at weddings, but are equally delicious at your company sales days or exhibitions and promotions.
Layered with fresh crispy onions then slathered in mustard, ketchup or one of the myriad of other condiments you fancy.
Onions come as standard and you have a full range of condiments on offer including;
•Heinz Ketchup.
•HP Brown Sauce.
•English Mustard.
•French Mustard.
•Chilli Sauce.
•Mayo.
•Barbeque Sauce.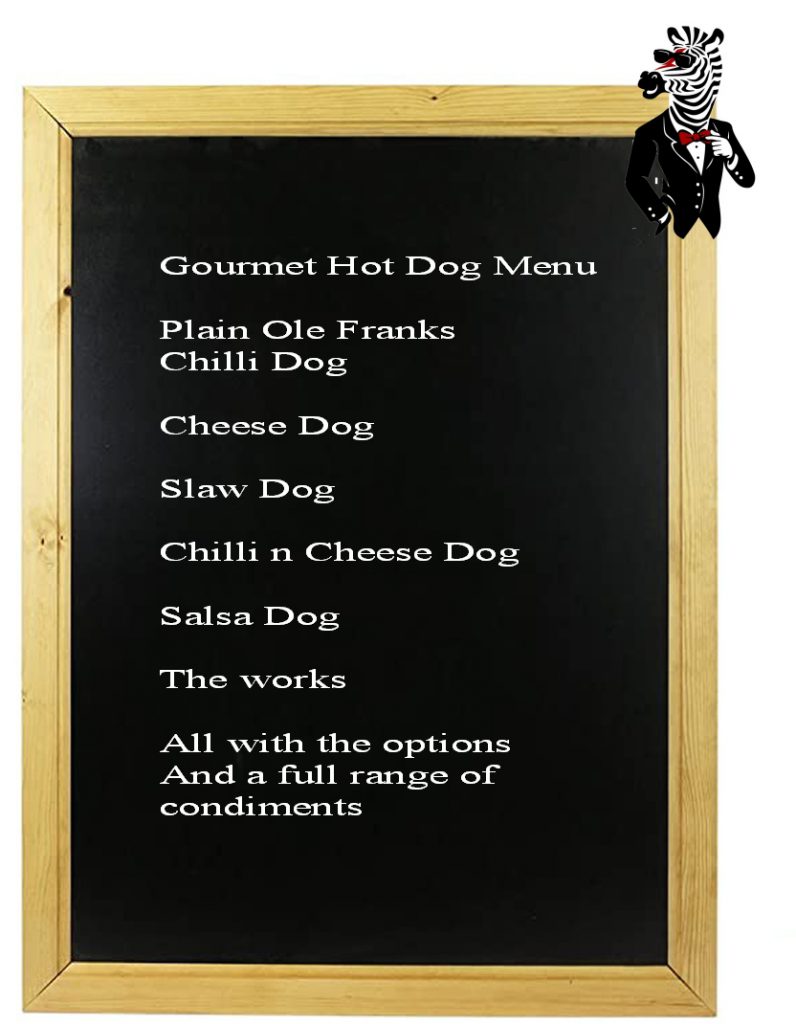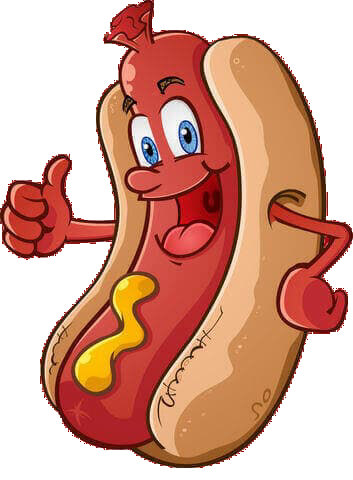 Optional Toppings.

We also give you the option of extras such as cheese toppings, chilli and jalapeno,. If you have a particular requirement let us know, we can probably supply that.
This is the perfect street food for all events. Including birthday parties, weddings and corporate fun days, they are quick, easy to prepare and serve, and go down a treat.
In addition to our American cart above we have a range of fun and quirky carts for rental.
Branding Options.

We can custom brand any of our services with;
•Custom Printed Napkins.
•Printed Plates.
•Personalised Signage.
•Branded Panels.
•Full Cart Colour Change.
•Ribbons and Other Decor.
You can choose from our range of carts or we can even design and build a one off cart to your precise requirements. With your corporate events branding incorporated. Your selection of catering services can include food and drinks to complement your hire.
F.A.Q Click Here
CAN I HAVE VEGGY HOT DOGS;
Yes we can provide vegetarian sausages, or a mixture of both.
CAN I HAVE TOPPINGS;
As standard onions, mustard, ketchup, chilli sauce, brown sauce, sweet chilli. If you want something special let us know and we can source it.
WHERE CAN I HIRE HOT DOGS NEAR ME;
We provide a hot dog cart hire service throughout the full U.K. so can cover all of your needs.
HOW MANY GUESTS CAN YOU SERVE;
We have multiple carts and machines so can cover a small private party, right through to a major exhibition or company fun day.
ARE HOT DOGS GLUTEN FREE;
We can provide gluten free if required.
ARE HOT DOGS BAD FOR YOU;
Like many things in moderate consumption no, but over excessive consumption can lead to the same issues as red meat.
CAN YOU EAT RAW HOT DOGS;
Technically they are precooked so as long as they have been handled correctly it would be OK. But we always heat them thoroughly.
Our range of mobile hot frankfurter cart hire services are available throughout the FULL U.K. and Europe. Including Lancashire, hot dogs Yorkshire, hot dogs Midlands, The North East, London and Scotland, these are perfect for any type of event including military balls, company fundays, exhibitions, weddings, parties, university and college balls, bar mitzvahs and bat mitzvahs, perfect street food for corporate events or private parties. We no longer provide chocolate fountains.