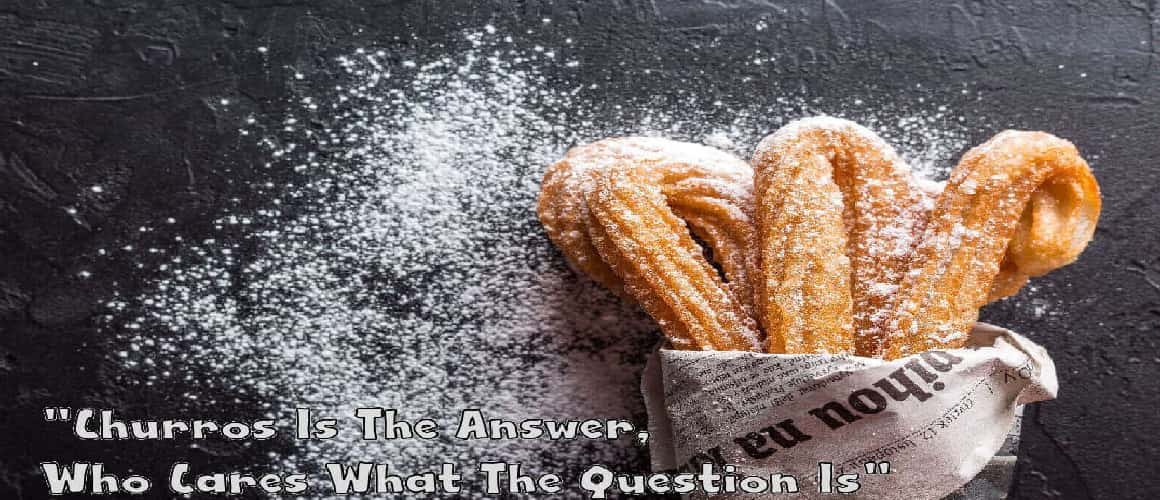 Hire Churros Carts.
A Balanced Diet, Is Chocolate In One Hand And Churros In The Other


When you want your guests to enjoy a real treat, offer them churros. The classic Spanish doughnut dessert, an international favourite.
Different to the typical ring doughnut as found in the U.K. these are long extruded fingers of crunchy doughnut goodness!
Coated in sugar or cinnamon (or both) they make a delicious treat, perfect for dipping in sauce, and traditionally served in Spain with hot drinking chocolate.
You can have them with a range of sauces, whipped cream, sprinkles, cinnamon sugar and Nutella. provided on a quirky cart for added fun.
Provide your wedding guests or exhibition clients a real treat with delicious hot fresh churros fingers on their own or combined with our hot chocolate service.
I want the best no bull dessert, tell me how.
One of our contemporary Churros carts, we have a range of additional fun carts they can be served from, check them out.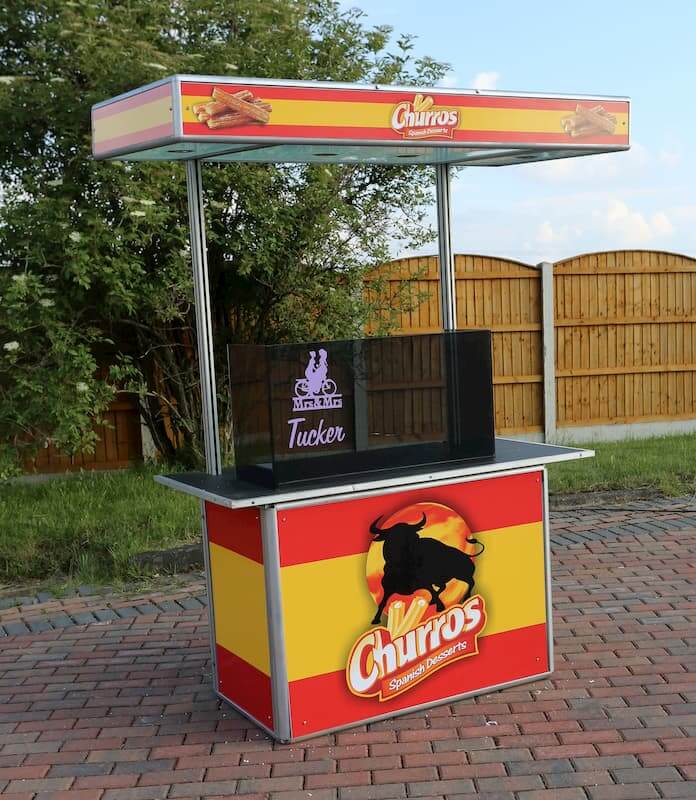 Churros Hire Service
Your service will come with one of our experienced churros bakers. All the required consumables and ingredients and a range of toppings including;
•Sugar.
•Nutella.
•Cinnemon.
•Cream.
•Golden Syrup.
•Maple Syrup.
•Chocolate Sauce.
•Raspberry Sauce.
•Strawberry Sauce.
If you have a particular favourite topping, don't be afraid to tell us. We can source most items to ensure we meet your precise needs and tailor our toppings to please your guests.
Depending on how many guests are to be served, and the health and safety requirements at your venue, you can have either a traditional fried service, or a baked service. This eliminates the need to have deep fat fryers onsite and will be easier to gain approval from site managers.
Spanish Tradition
Traditionally in Spain, they are served with hot chocolate. You can combine them with an hot chocolate cart to provide your guests with a real treat. Delicious finger doughnuts and luxury hot chocolate.
You can choose from Cadbury's drinking chocolate carts, or luxury Charbonnel Et Walker hot chocolate cart.
You can also combine this with our other catering options to provide a full dessert range.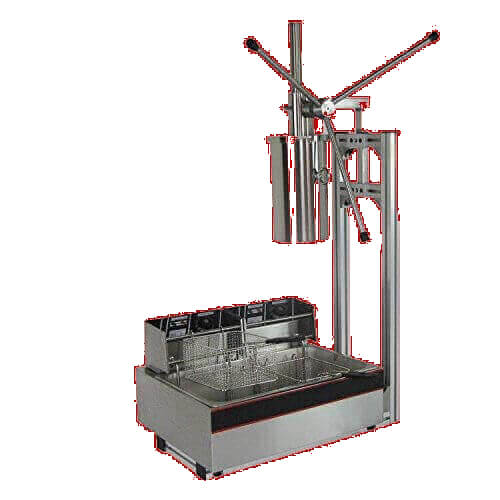 Churros Hire For Weddings
You can have these on one of our range of themed carts that can be used indoors or outside.  Don't forget, everything you do will end up on social media, so it needs to look good.
You can have these fully custom branded for corporate use.  Or personalised FREE with the happy couples names for a wedding.
Additionally we offer a full custom design service. We can design, install and operate a fully customised churros cart. Perfect for exhibitions, or sales promotions.
History
They are a traditional Spanish and Portuguese snack, although they are also widespread in the Philippines and Ibero-America. As well as countries such as the United States, which have a history of immigration from Spain also. Quite often sold by street vendors.
Also eaten as a breakfast snack dipped in hot chocolate, dulce de leche or champurrado (a chocolate and corn flour based drink).
Like many traditions, the true origins are unclear. One theory is that the Portuguese explorers brought them from China to Europe.
Another story suggests that Spanish shepherds made them to substitute for fresh bakery goods. The paste was easy to make and fry in open fires on the mountains where they spent most of their time.
Whatever their true origins, they are an extremely popular street food and sweet treat in many countries around the globe, having spread from their original Iberian roots.
Churros Fun Facts
Originally they were about the size of a breadstick.
In Cuba they are filled with guava.
Often served as a breakfast dish.
They are filled with dulce de leche in some countries.
A single serving contains about 116 calories.
It takes its name from a breed of sheep called, Churro.
A person who makes them is called a Churrero.
In the North of Spain a thicker,  version can be found called a porra. In Andalusia they are made much thinner and with a smoother surface.
F.A.Q. Click Here
WHERE CAN I HIRE A CHURROS CART NEAR ME;
We can supply a cart anywhere in the U.K.
ARE CHURROS HEALTHY;
If you are worried about your diet, then we offer a lower calorie baked churros instead of our usual deep fried service.
WHAT COMPLEMENTS CHURROS BEST;
Traditionally they are served with hot chocolate.
Spanish Churros doughnut cart hire, in the U.K. Including Scotland, London, Yorkshire, Lancashire, The North East and The Midlands, this is a perfect snack treat for weddings, parties, military balls, college balls, corporate events, exhibitions, company fun-days, sales promotions, open days and any other event where a delicious finger snack is required, either as a dessert, or even a breakfast treat. Perfect with popcorn, candy floss and many other treats.