Hire The Crazy Roller Coaster
One of our smaller roller coaster, perfect for all the family.


Although  classed as a small roller coaster, it is still a large ride. Fast enough to thrill the kids, but tame enough for all the family to ride together, this is a step up from the normal children's rides, and adds a touch of pizazz to your event.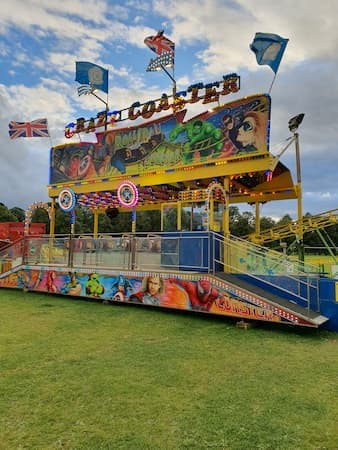 Wedding Rolling Coaster Hire
A traditional roller coaster ride, the drive mechanism takes the cars to the top of the hill, then gravity takes over with the car whizzing around the track.
Corporate Events And Roller Coasters

If you want to really make your company event stand out then a roller coaster is the way to go. This one is compact enough to set up quickly in a company car park and still thrilling enough to be different to the usual rides you may have hired.
Additional Fairground Attraction.s
Of course the adults need to have fun  as well, so in addition to our roller coaster hire you have can choose from a  full range of adult rides, amongst our most popular are;
•Waltzers
•Dodgems Hire
•Ferris Wheel
•Carousel Hire
•Helter Skelter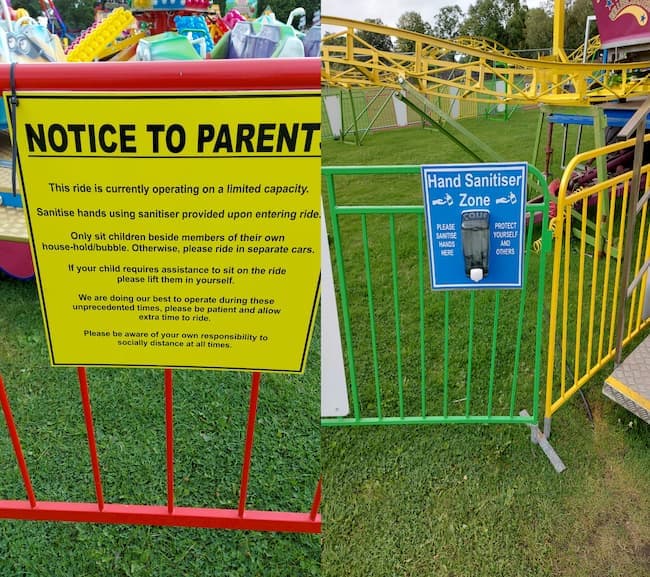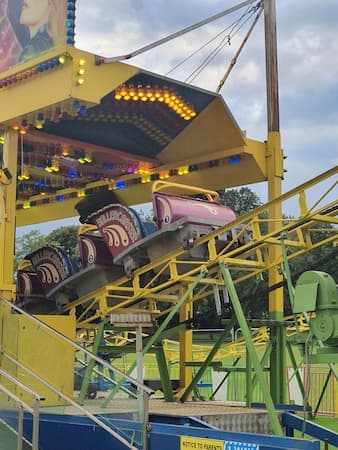 Safety Considerations

As with with all of the attractions you hire from us, the coaster is  supplied with;
•£10 Million Public Liability Insurance
•Full RAMS
•Annual ADIPS Safety Certificate (Like an MOT)
•Fire Risk Assessments
•Full Maintenance Records
•Daily Check Records
•Covid-19 Secure Precautions
These are all legal requirements when operating funfair attractions, so beware of any supplier that cannot provide them, if they are taking shortcuts with legally required documents, what else are they cutting back on.