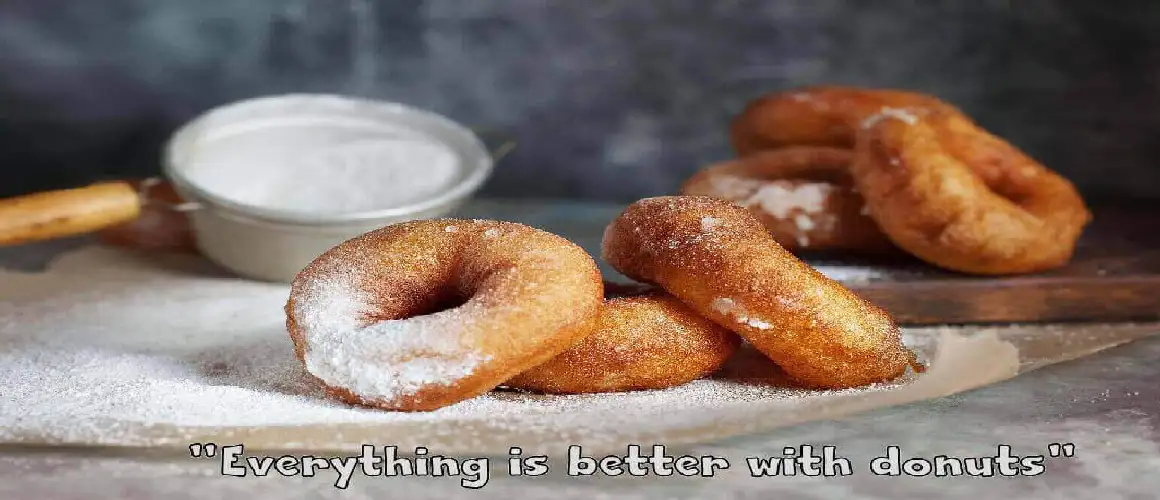 Hire Doughnut Carts Fun & Fresh
Donut worry be happy.
Treat your guests to fabulous fresh, hot, mini doughnuts, or donuts as some would have it. Put a smile on everyone's face.
Definitely one of the world's all time favourite dessert snacks, served dusted in sugar or cinnamon, and drizzled with a selection of sauces and Nutella dip. Each donut comes with a free hole.
Your Doughnuts Will Be
•Hot And Fresh
•Nicely Sugered
•Covered In Delicious Toppings
Provided on a themed doughnut stand  either indoors or out, mini doughnuts are a perfect addition to weddings, fun days,corporate events, birthday parties and events. They also are absolutely fabulous when you pair them with one of our Hot Chocolate carts.
Donut worry ask us for some doughy love.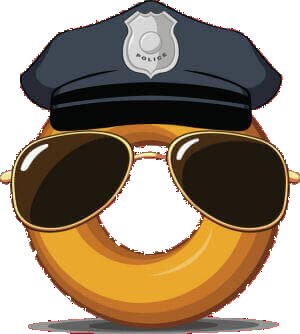 Our Toppings
Hot mini doughnuts are provided with a range of toppings including;
•Nutella.
•Chocolate Sauce.
•Sugar.
•Cinnemon.
•Strawberry Sauce.
•Golden Syrup.
•Maple Syrup.
•Toffee Sauce.
If you have a particular topping you fancy, let us know and we will see what we can do.
Our Doughnut Machines
Our fully automatic  machines are capable of producing over 1000  nuts per hour. Guests never cease to be fascinated by the working of the machine as it dispenses raw dough.
Then flipping them over to cook both sides, before dropping them into a tray of sugar at the end of the process. The range of toppings provided make them everyone's favourite treat.
We supply the napkins, forks and environmentally friendly bamboo trays, along with an experienced baker to ensure your event runs smoothly.
Check out our range of fun carts you can have your doughnuts served on.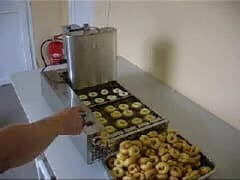 Cops and Doughnuts
Beloved of American cops everywhere, or so Hollywood would have us believe. Donuts are a perfect after dinner treat at a weddings or private parties. They also make a popular snack to offer guests at exhibitions and corporate sales promotions.
In addition to the standard ring doughnuts we also offer Spanish churros. These are long finger doughnuts and are ideal if you want to add more of an international flavour to your event.
Whichever you choose they will go down a storm with your guests.
Doughnuts Fun Facts
The 12th January is National Glazed Donut Day.
November 5th National Doughnut Day.
June 8th Jelly Filled Doughnut Day.
And September 14th Cream Filled Doughnut Day.
The U.S consumes in excess of 10 billion doughnuts per year.
Canada has, per capita, more doughnut shops than any other country.
The world record is eating 29 donuts in just over 6 minutes, the winner John Haight.
The largest doughnut ever, weighed 1.7 tons and was 16ft in diameter.
F.A.Q. Click Here
WHERE CAN I HIRE A DOUGHNUT CART NEAR ME;
We cover the full U.K. with all of our services.
WHAT SIZE ARE YOUR DOUGHNUTS;
We serve mini doughnuts, around 60mm across.
WHAT TOPPINGS COME WITH YOUR DOUGHNUTS;
We offer a selection, including Nutella, chocolate, strawberry, raspberry, maple syrup etc.
CAN WE HAVE CUSTOM TOPPINGS;
Yes let us know and we can source them for you.
DO YOU PROVIDE DONUT WALLS;
Currently we don't provide doughnut walls, our doughnuts are hot and freshly cooked and served from a quirky donut stand.
DO YOU ONLY DO DOUGHNUT VAN HIRE UK
No we are more than happy to cover Europe, or indeed any where in the world if you are willing to pay.
Our doughnut cart hire services are just one of our range of catering vans available throughout the full U.K. and Europe. This includes Lancashire, Scotland, Yorkshire, The North East, The Midlands, these are perfect for weddings, parties, military balls, college events, exhibitions, corporate parties, company fundays and any other events. Add a cotton candy cart.