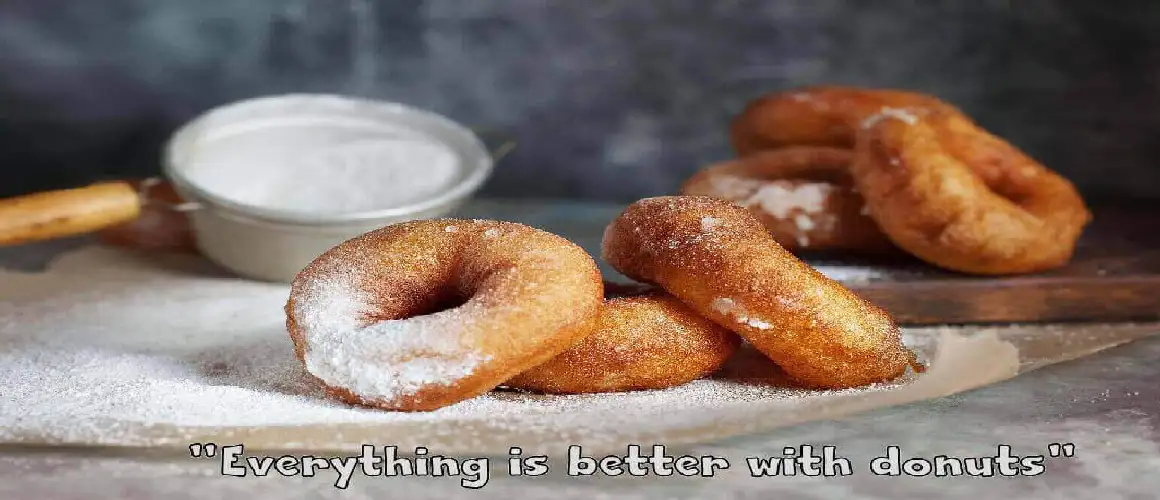 Hire Doughnut Carts Fun & Fresh
Donut worry be happy.
Craving a treat that's both delightful and indulgent? Look no further than our Doughnut Dessert Cart, where every doughnut is a scrumptious work of art, designed to bring a smile to your face and happiness to your taste buds. Imagine the aroma of freshly fried dough, and the irresistible toppings that make every bite an unforgettable experience.
Our doughnuts are more than just a dessert; they are a symphony of flavors and textures that cater to every palate. From the classic with powdered sugar to decadent chocolate, caramel drizzles, and a variety of delectable toppings, each doughnut is crafted with the utmost care to ensure a moment of pure bliss with every bite.
Join us at our Doughnut Dessert Cart, where you can watch our expert bakers handcraft these delectable treats right before your eyes. From the sizzle of the frying dough to the final touch of the perfect topping, every step is a testament to our commitment to providing you with the freshest and most irresistible doughnuts.
Planning a special event? Our Doughnut Dessert Cart is perfect for weddings, birthdays, corporate gatherings, and more. With customizable flavours, toppings, and fillings, we can create a doughnut experience tailored to your unique tastes and preferences, ensuring that your event is truly memorable.
Treat your guests to a moment of pure sweetness with our delicious doughnuts. Whether you're on a break or enjoying a special celebration, our Doughnut Dessert Cart is here to bring joy to every moment. Experience the magic of our doughnuts today!
Donut worry ask us for some doughy love.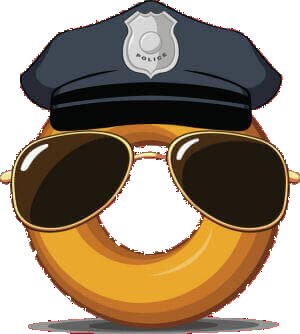 Our Toppings
Hot mini doughnuts are provided with a range of toppings including;
•Nutella.
•Chocolate Sauce.
•Sugar.
•Cinnemon.
•Strawberry Sauce.
•Golden Syrup.
•Maple Syrup.
•Toffee Sauce.
If you have a particular topping you fancy, let us know and we will see what we can do.
Artisinal Doughnuts
we made the decision to dispense with the automatic machines, and switch to a handcrafted service. Much more intimate with each doughnut made from scratch, coated in sugar then drizzled with your favourite toppings.
The result is a less of a boring, they all look the same doughnut, to a more personal made to measure dessert.
Check out our range of fun carts you can have your doughnuts served on.
Or for an even bigger splash, have them served from one of our range of food trucks…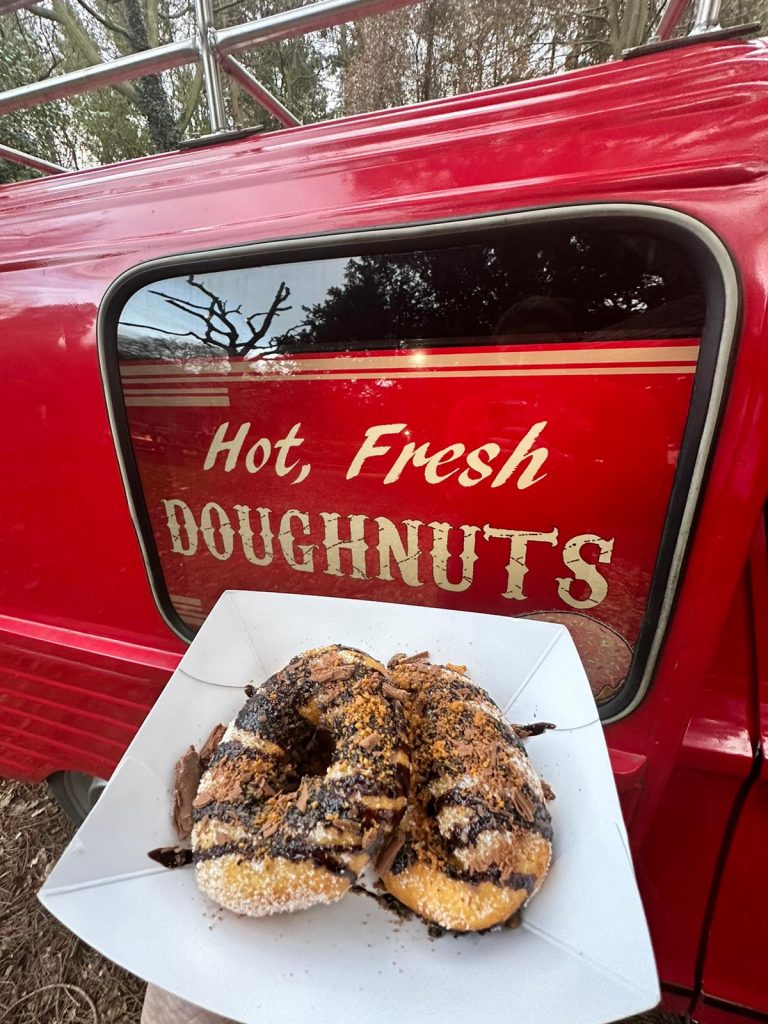 Cops and Doughnuts
Beloved of American cops everywhere, or so Hollywood would have us believe. Donuts are a perfect after dinner treat at a weddings or private parties. They also make a popular snack to offer guests at exhibitions and corporate sales promotions.
In addition to the standard ring doughnuts we also offer Spanish churros. These are long finger doughnuts and are ideal if you want to add more of an international flavour to your event.
Whichever you choose they will go down a storm with your guests.
Doughnuts Fun Facts
The 12th January is National Glazed Donut Day.
November 5th National Doughnut Day.
June 8th Jelly Filled Doughnut Day.
And September 14th Cream Filled Doughnut Day.
The U.S consumes in excess of 10 billion doughnuts per year.
Canada has, per capita, more doughnut shops than any other country.
The world record is eating 29 donuts in just over 6 minutes, the winner John Haight.
The largest doughnut ever, weighed 1.7 tons and was 16ft in diameter.
F.A.Q. Click Here
WHERE CAN I HIRE A DOUGHNUT CART NEAR ME;
We cover the full U.K. with all of our services.
WHAT SIZE ARE YOUR DOUGHNUTS;
We serve mini doughnuts, around 60mm across.
WHAT TOPPINGS COME WITH YOUR DOUGHNUTS;
We offer a selection, including Nutella, chocolate, strawberry, raspberry, maple syrup etc.
CAN WE HAVE CUSTOM TOPPINGS;
Yes let us know and we can source them for you.
DO YOU PROVIDE DONUT WALLS;
Currently we don't provide doughnut walls, our doughnuts are hot and freshly cooked and served from a quirky donut stand.
DO YOU ONLY DO DOUGHNUT VAN HIRE UK
No we are more than happy to cover Europe, or indeed any where in the world if you are willing to pay.
Our doughnut cart hire services are just one of our range of catering vans available throughout the full U.K. and Europe. This includes Lancashire, Scotland, Yorkshire, The North East, The Midlands, these are perfect for weddings, parties, military balls, college events, exhibitions, corporate parties, company fundays and any other events. Add a cotton candy cart.