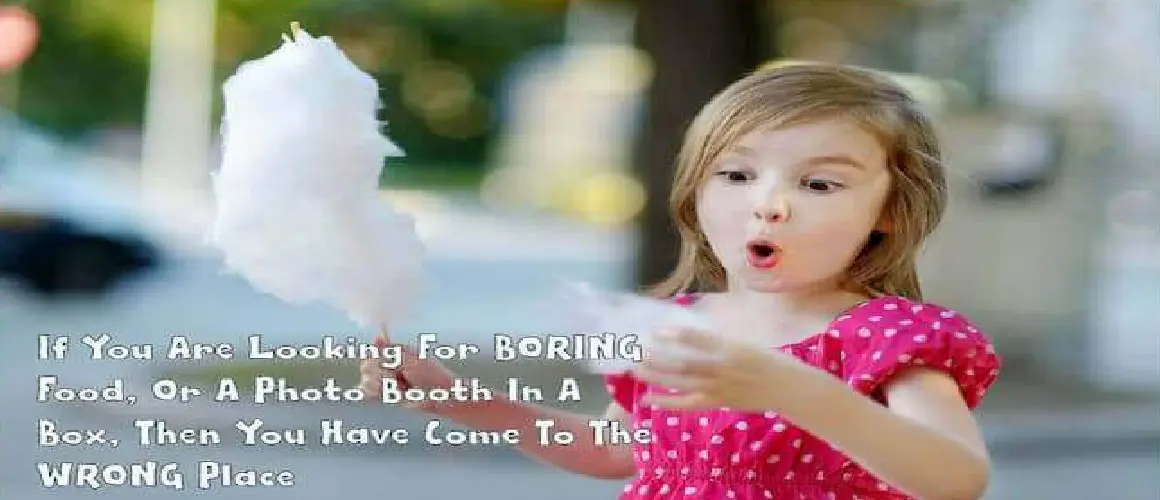 Hire A Candy Floss Cart, Fun For All
Think happy thoughts and eat happy food!


Treat your guests to candy floss cart hire, the number one most popular sweet treat, candy floss, fairy floss, cotton candy, papas beard, suikerspin or ghosts beard.
Candy Floss Service
•Different Flavours
•Different Colours
Every nation seems to have its own name for it but it all refers to the magical spun sugar dessert.
Made using an electric machine that heats and melts sugar. Then spinning it through tiny holes to create that fluffy spider web confection that everyone loves.
A candy floss cart is great for weddings, parties, college balls and corporate events. You can brand the actual candy floss with text, logo's and shapes, so you could have the bride and grooms names on your actual floss.
Candy floss is also becoming popular in other arenas, many high end gin and prosecco bars offer it as a garnish in their drinks, and some brides are even carrying candy floss bouquets!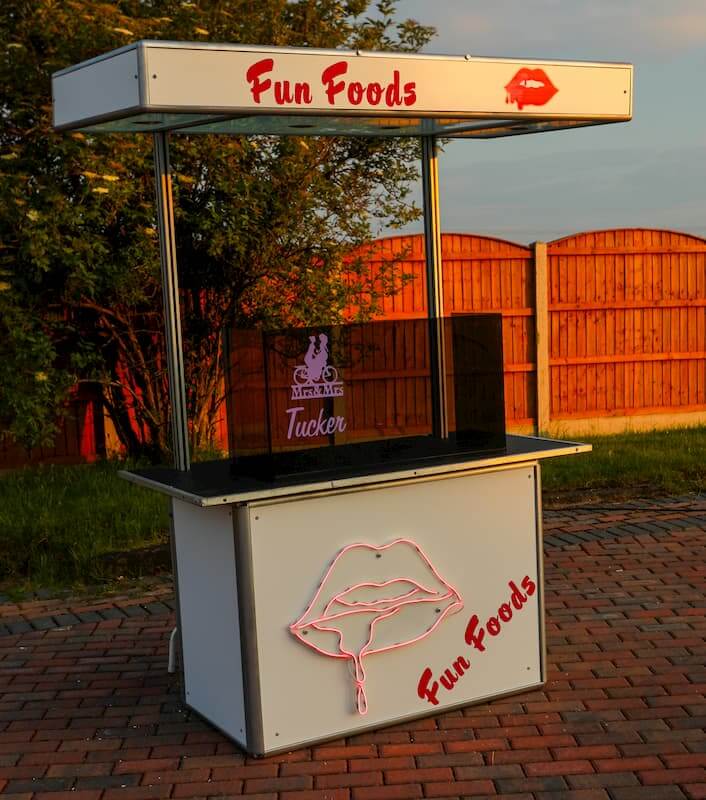 Flavoured Candy Floss Cart Hire
Pink candy floss is a firm favourite, but we offer various flavours and colours including;
•Pink Vanilla.
•Cherry Red.
•Blue Raspberry.
•Grape Purple.
•Lemon Yellow.
•Orange.
•Bubble Gum.
•Pina Colada.
•Sassy Apple.
•Hot Cinnamon.
•Green Watermelon.
Fluffy magic floss is often booked for the children, but ends up being enjoyed by guests of all ages. Watching the candy floss being made is almost as much fun as eating it and never fails to amaze the younger guests.
Add Popcorn Machine Hire To Double The Fun
One of our most popular fun foods options is to add popcorn.  Which can be supplied together on the same cart as the candyfloss machine, or with a seperate popcorn cart. Although ice cream seems to be a bit of a rising star when it comes to additional options.
One operator can operate and serve both items, reducing the price for you, but giving your guests twice the treat. Popcorn can be supplied, sweet, salted or in various gourmet flavours.
The Real Secret Behind Candy Floss.
Most people will talk about melting points of sugar, centripetal force etc. But that's just a cover story.
In the bottom of each  machine ( cotton candy machine if you are American),  lives a band of happy goblins, merrily taking the candy floss sugar and knitting it into the fluffy sweet confectionary we all know and love. Our  operator then twizzles a stick to collect the floss.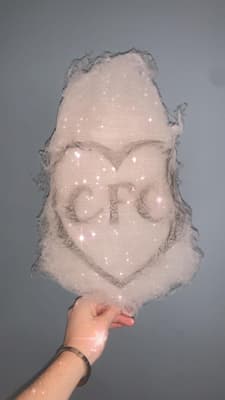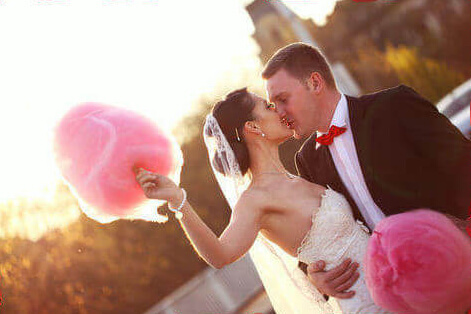 Our Cart Hire Options
Choose from a range of carts that the candy floss can be supplied on, including;
•Traditional Victorian Vintage Style.
•Alpine Winter Hut.
•Contemporary Branded.
•Ultra Modern L.E.D.
•Tuk Tuk.
We can  design and build a completely one off custom structure for sales promotions or exhibition use. It also possible to supply floss in branded tubs as part of a sales promotion or exhibition.
Themed carts are available for holiday events such as Halloween, Christmas, Valentine etc.
For those who are worried about the health concerns with candy floss, although it is basically just flavoured sugar, it is more air than sugar. Indeed a standard serving has far less sugar than a soft drink. As a family run business we source the best quality flavours and ingredients for you.
Candy floss cart hire adds a fun touch to any event.
Candy Floss Fun Facts
It was invented by a dentist!
First sold for 25c, the equivalent to almost $7 today, or in pounds of the realm, it first sold for 5p, the equivalent today of £5.90.
At the St Louis Worlds Fair, they sold 68,655 boxes of  floss for a total of $17,163, equivalent to $478,025 today.
Threads of cotton candy are thinner than the human hair.
In 2009 someone invented a fairy floss vending machine.
The worlds longest floss came in at 1,400 metres, and took 6 hours to make.
Street vendors in China, use it to create edible artworks.
It is fat free.
A typical  portion contains less sugar than a can of soda.
Today's  machines, use basically the same technology as when it was first invented.
F.A.Q. Click Here
Where do you cover with your candy floss service.
The entire U.K.
Is it Vegan?
Most flavours are, but some such as red floss contain ingredients derived from beetle shells!