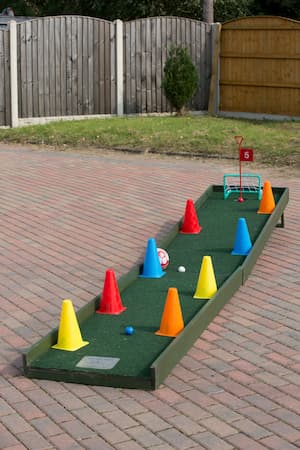 Hole 5 – Match Of The Day.

Essential viewing for our MD duringthe 80's as he watched the mighty Middlesbrough lose every week.
This looks like one of our easier holes, but can be fiendishly difficult.
They say its a par one, but they also say that one day Milwall will win the cup.
A stright shot on goal, easy peasy Saint and Greavesy.
In Today's Instagram Generation, Everything You Do Will Be All Over The Web, It hasn't just got to be good, it has to look good too.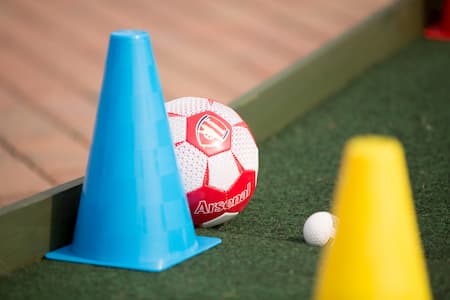 Arsenal Personalised Hole

This time it was the Arsenal, but if you have a favourite team we can usually find a ball to match, don't go telling us you support Accrington Stanley, there are limits.
It's A Goal
Straight up the ramp and into the goal. It's a gooooal.
We provide crazy golf, event management, team building and our services for private clients including weddings, parties, bar mitzvahs, bat mitzvahs, Military balls, college balls, university balls, corporate events, corporate , company fundays and exhibitions throughout the U.K. and Europe, including Scotland, London, North Yorkshire, Lancashire, The North East and The Midlands.