Event Planning, Funfair Rides
18 October 2020
There are two types of dodgem rides in the UK. The 'traditional' English track and the more modern continental dodgem style track.
The short video above illustrates the second of these. The more highly decorated, and easier to set up modern dodgem ride. Or bumper cars as they are called in the North East.
This type has the advantage of being much quicker to set up than its older counterpart. Indeed the ride shown has been ready to go in as little as two hours from driving into position.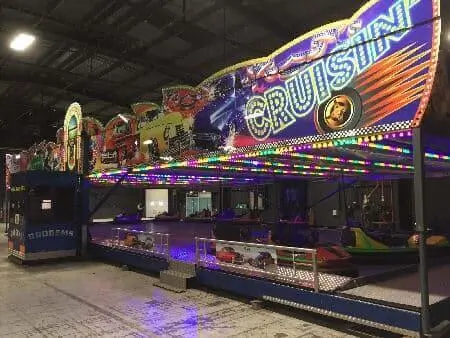 If you want to hire this or a traditional track, take a look at bumper cars hire.