Catering, Fun Story
27 February 2023
It's National Strawberry Day. Nothing screams British summertime like the clocks going forward, rain, Wimbledon and strawberries and cream.
Those little red fruits, bursting with juice. Perfect with sugar, cream and even chocolate. A strange fact is that despite the name, they are not actual berries. They are part of the Rose family.
Legend has it that if you split a strawberry in half, and share it with someone you are interested in, they will fall in love with you. The juice can also be used to sooth sunburn and whiten your teeth.
One of our most versatile fruits, being used in cakes, ice cream, milkshakes, jams, yoghurts, even alcoholic cocktails.
The garden strawberry, which is what we tend to eat. Was first bred in Brittany France in the 1750s. The fruit was a cross of two species, one from North America, and the other a variety introduced from Chile at the start of the 18th Century.
The fruit was however grown for hundreds of years before this. Ancient Roman literature mention the fruit, as do texts from numerous other European countries. And natives in Chile were cultivating the fruit long before producing the variety used in the garden strawberry.
Wimbledon
The famous tennis championship at Wimbledon is known worldwide for its thrilling matches and classic games. It is also known for the 28 tonnes of strawberries covered in 7,000 litres of cream that is munched through every year.
There is no definite answer to why this is a tradition. Historians think that it was started by Thomas Wolsey, a powerful figure in King Henry VIII's court. He held a banquet in 1509 where strawberries were served. This was unusual at the time, as dairy products were viewed as a food for the peasants. It just so happened that Wolsey's palace, Hampton Court, had its own tennis court, where strawberries and cream was served to the spectators. So legend has it that the dish became associated with the game.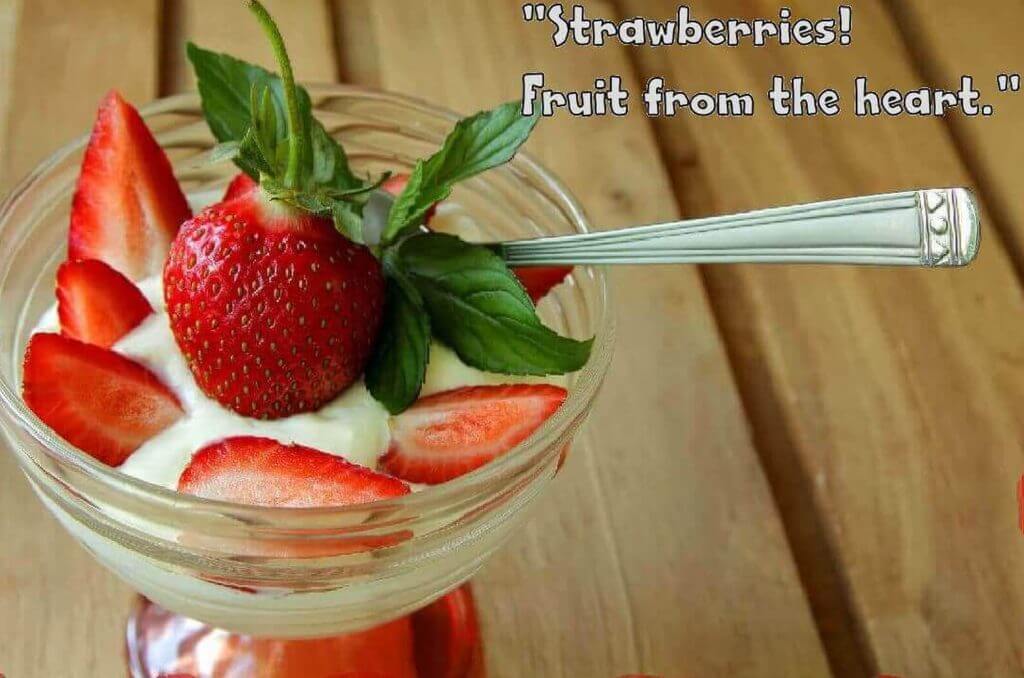 Of course the more boring explanation is that when the tournament began, strawberries happened to be in season, and were in fashion in Victorian England. So it was a natural treat to partake in.
English Strawberries
A fact about Wimbledon is that all of the strawberries are grown in the South of England. Many regard Wimbledon as being almost tennis in an English country garden.
During the pandemic when the tournament was cancelled, part of the crop was turned into jam. I suppose a version of when life gives you lemons make lemonade.
Other Toppings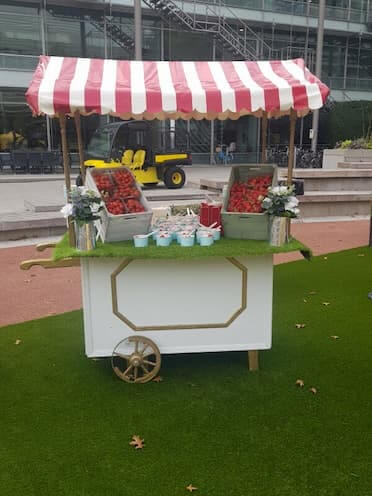 Cream is still our most requested topping, but we can supply strawberries with chocolate (milk, white, dark or coloured), ice cream and custard. A great summertime treat for your guests or clients, especially around Wimbledon time.
So happy National Strawberry Day
Resources