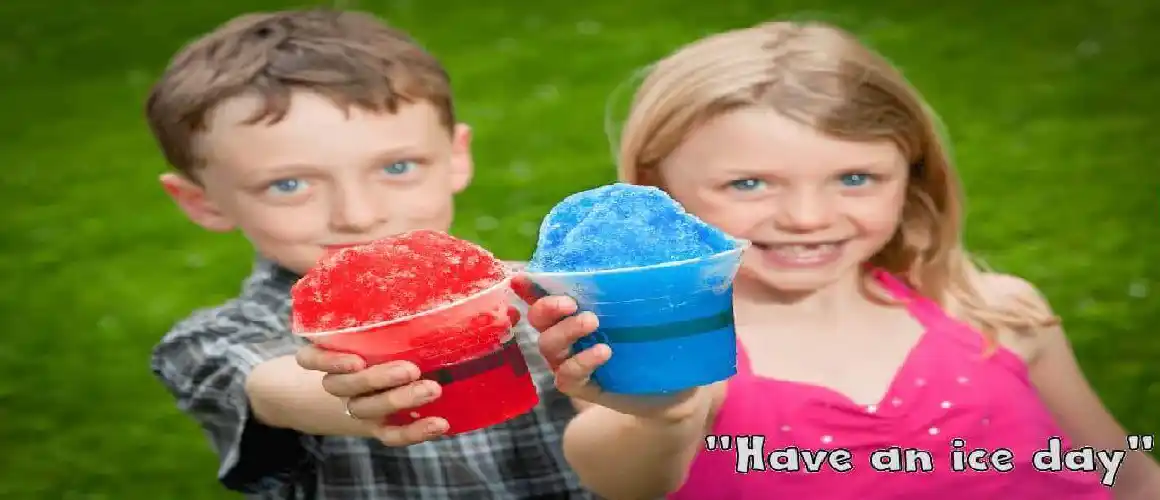 Snow Cone Hire For A Fabulous Treat
When you just wanna be cool. Super flavoured ice, the coolest dessert for your summer events!

Fabulous snow cone hire for your event. Cool crisp shaved ice with delicious flavoured syrups perfect for corporate events, birthday parties, Christmas parties and anywhere you need a refreshing treat.
The natural evolution of the Slush Puppy our shave ice machine turns blocks of ice into cool refreshing drinks. Add a flavour or two and this is sure to be a big hit at any event.
What Is A Sno Cone?
Take  refreshing traditional ice cubes, made from pure mineral water, run it through an industrial cone machine, and watch it turn  into delightful pure fluffy snow.
Moulded into our cone shaped cups (biodegradable of course),  a  quick squirt from our range of flavours and you have a treat that everyone will love, served with a straw spoon. It makes a great alternative to a traditional ice cream cart. Its very similar to a slush machine, but the ice is thicker.
Snow Cone Hire For Corporate Events.
You can promote your company with our branded cones, along with either a branded cart, or even a contemporary cart with a programmable led screen allowing your sales message, logo etc to be presented to your guests.
Team it up with another of our treats such as candy floss and you create a perfect sales promotion for your organisation.
If you want something with a little more kick we can  add a shot of alcohol;
Check out some of our other great treats;
•Delicious Ice Creams
•Pimms
•Jagermeister
•Mulled Wine
•Gin
•Absinthe Carts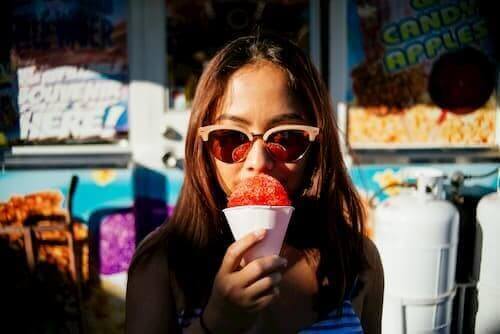 Our Bars
Gone are the days when it was ok to serve from a table top. You need you event to look Instagram worthy. We offer a range of themed bars and carts to complement our catering services. Whether its a tiki style bar, or something ultra modern we can fit our desserts around your themes.
You Can Choose From;
•Tiki Bar
•Victorian Hand Cart
•Alpine Hut
•Contemporary Bar
•LED Bar with screen
•Sweet Cart Style
Snow Cone Fun Facts
Snowflakes aren't the only form of snow.
Snow Isn't actually white, it is translucent.
Snow has never been reported in Key West.
It can be more than 100 degrees warmer inside an igloo than outside.
F.A.Q. Click Here
WHERE CAN I HIRE A SNO CONE CART NEAR ME;
We can provide a cart anywhere in the UK.
CAN I HAVE ALCOHOLIC SNO CONES;
You certainly can!
WHAT IS A SNO CONE;
It is finely shaved ice, flavoured with a range of syrups.
Hire Shave Ice bars  across the U.K. and Europe. Including The North East, Lancashire, The Midlands, Yorkshire, hire in London and Scotland. They make a perfect reception treat for weddings, parties, corporate events, exhibitions, military balls, college events, birthday parties, product launches and company fun days. Check out our other options including chocolate fountains and more.