Fun Story
2 November 2022
The new little vintage 2CV van we acquired is well on the way to becoming operational. We decided to theme it around being vintage. To this end we decided to acquire an age appropriate espresso machine. Now the initial idea of doing this excited me as some of the old espresso machines were works of art.
Unfortunately our van being early 80's coincided with coffee machines following the design ethos of function not form. So the machine we eventually chose was an absolutely stunning design, that the company decided to wrap in a boring cube. We are looking at ways to tastefully expose the inner workings as they are too nice to leave hidden.
Our little machine is a La Cimbali Eleva. Built by a company based in Italy (well where would you go for an espresso machine, Russia?) La Cimbali started out in 1912 as a copper processing shop in the centre of Milan, before moving into the coffee machine market.
This was the state of the initial machine, we happened upon a guy in Accrington who restores vintage coffee machines. We visited him, and the beautiful machine I wanted to buy was vetoed by our new director of business direction who wanted something more in keeping with the van age. Bloody kids!
If the machine looked like this at the finish I would be happy, but as you will see it doesn't.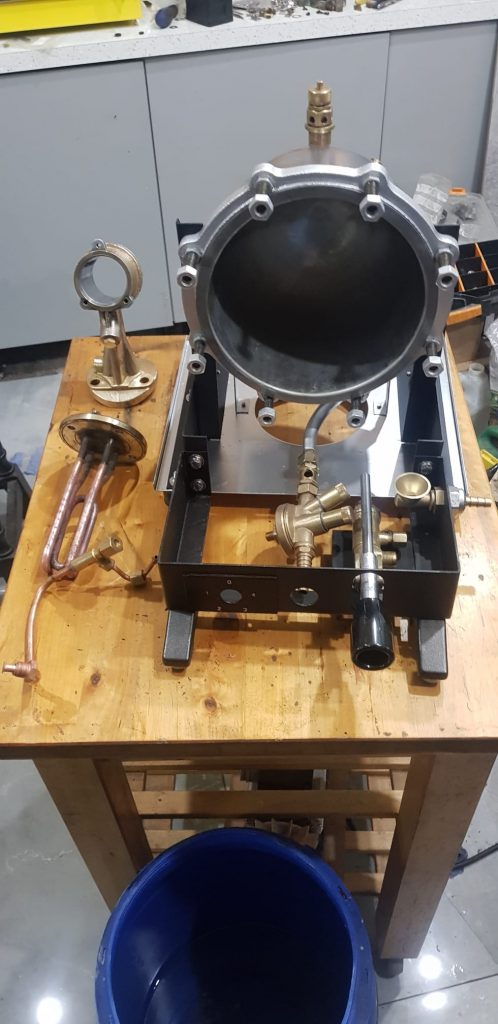 Various images of the complete trip down and refurbishment process.
Oh did I mention that we also wanted a duel fuel machine to take care of those times when the client can't provide an adequate power supply, pictured here being tested.
Coyote Ugly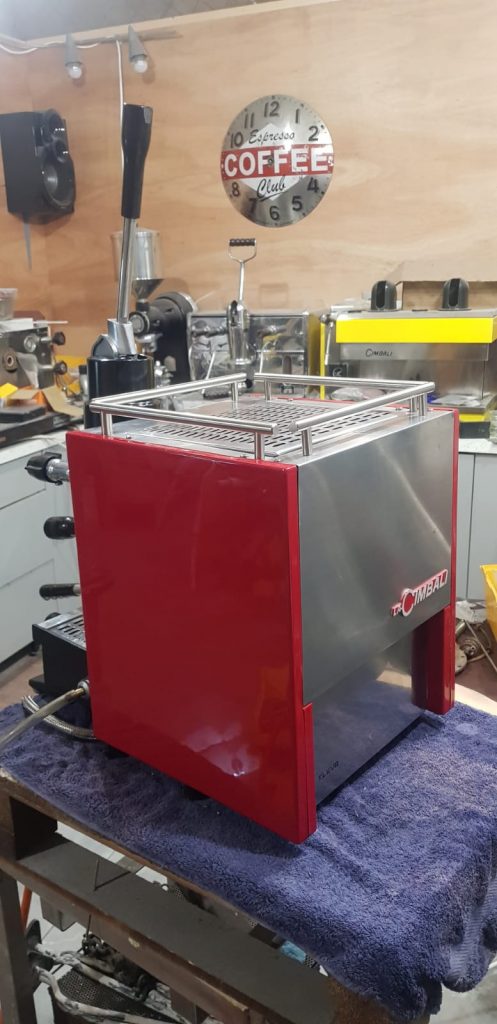 And here it is with its godawful case added. A crime to cover those lovely internals up. I suppose being red and cubed it sort of fits the Citroen van quite well, I just think its cubist modernism isn't a patch on the art deco look of its insides. Oh and notice the lever. Instead of pushing a button to activate a pump, this uses the original traditional lever extraction method. Hence the term, 'To pull a shot.'
A Possible Answer
Just a thought that this might work. Though knowing some of our crew we would have a full time job replacing broken glass panels.
Anyway if you want to hire a coffee service, either our modern carts, or the vintage Citroen van with its vintage espresso machine then check it out here.