Fun Story
31 December 2022
Normally we only carry out corporate events where the client has prepaid for our services. However one of the team fancied branching out this winter. As a result, our Citroen HY van was booked into the winter event in Birmingham christened 'Christmas At The Cathedral.' It was an extension to the long running Birmingham Christmas market.
Luxury Hot Chocolate
The van was set up to dispense luxury Cadbury's hot chocolate. A variety of concoctions including Terry's chocolate orange. After Eight mints, Ferrero Rocher and Black Forest gateau.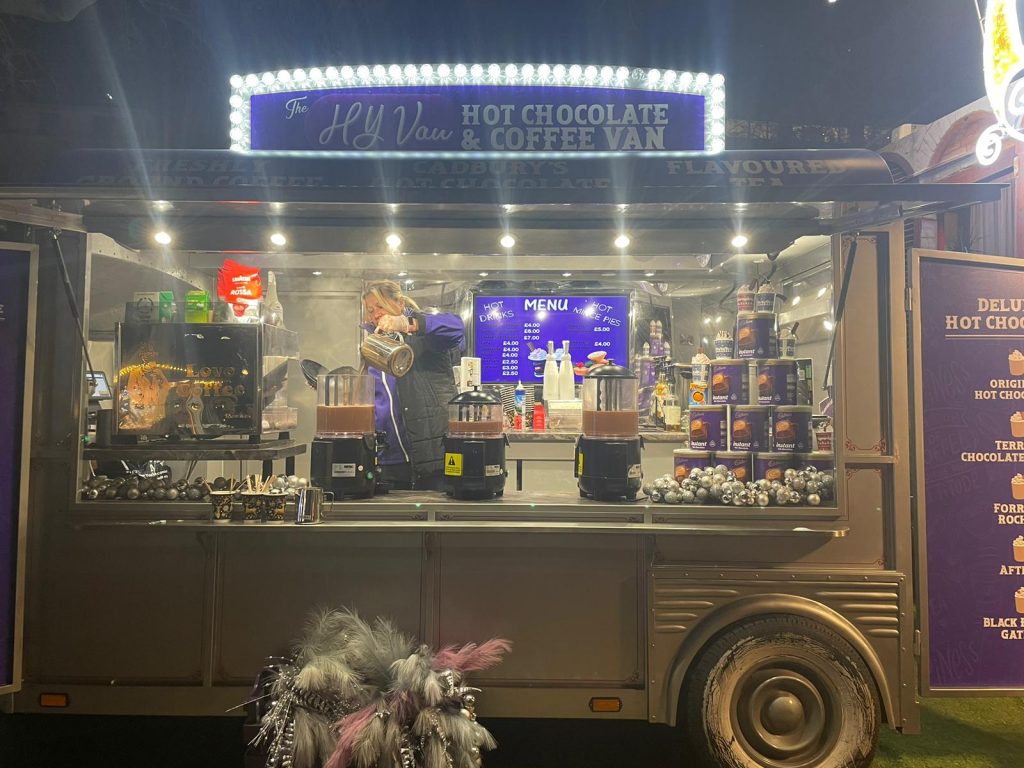 It turned out that the visitors to Birmingham were crying out for luxury hot chocolate's. From opening to closing each day the van had a massive queue, and we ended up adding additional hot chocolate dispensers, and an autofill system for the boiler to keep up with demand.
The whole event was fabulously ran along professional lines, with a selection of craft huts rotating over the 5 weeks of the market. A selection of food vendors. Along with the Pigeon In The Park bar adding the finishing touches. Hundreds of thousands of visitors enjoyed the event over the 5 week run.
If you need to book a luxury hot chocolate service then check us out.