Best Funfair Rides For Weddings

Weddings today are not the staid boring affairs of yesteryear. It is considered perfectly acceptable to actually have fun at a wedding. With the prevalence of kids at the events its also nice to provide them with something to keep them entertained.
Funfair rides are becoming an increasingly popular option, and are suitable for both young and old.
But which ride should you choose, what is the best funfair ride for a wedding?
A lot depends on things like how much room you have, how much time is available for set up and of course your budget. Listed here are what our records show to be some of the most popular rides for weddings and parties.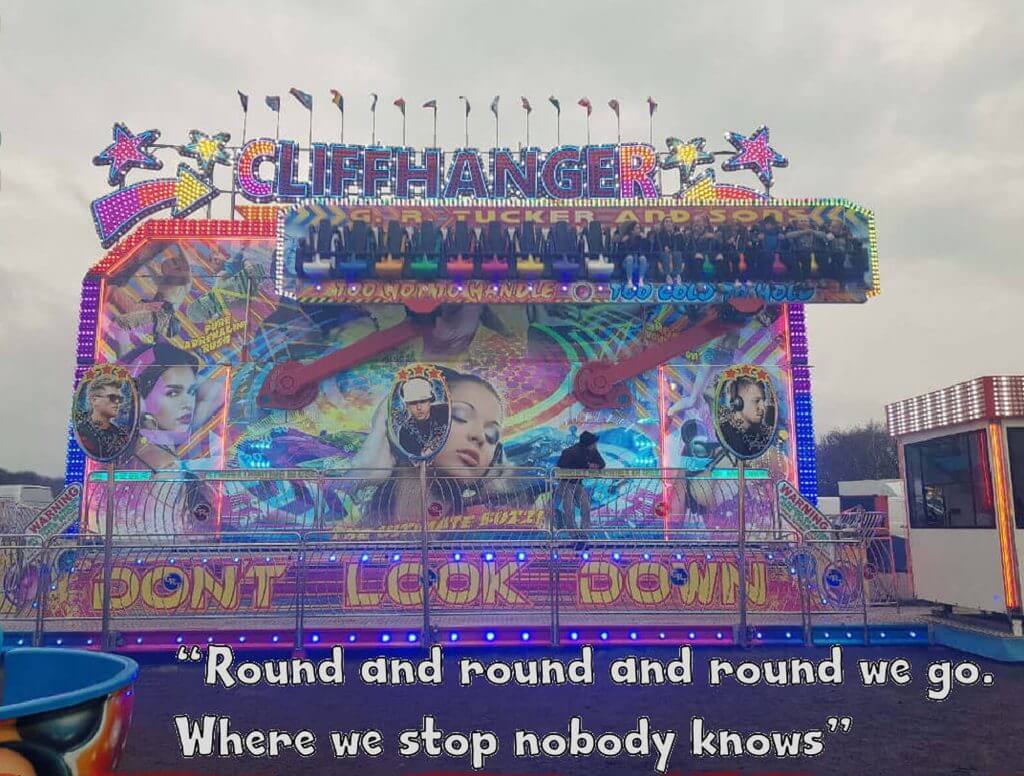 Dodgem Cars
Or as they are known in the North East, 'bumper cars'. These are far and away the most popular ride for any event, from a birthday party to a company fun day. Suitable for any age, from grandparents to younger kids (accompanied by an adult).
They are available in various options from the traditional English type ride to the modern 'continental' version. The experience on both rides is exactly the same, the difference is the traditional type dismantles entirely so it can be carried into venues or tight spaces. The continental type folds onto a trailer and needs to be driven into position. The drawback is that the traditional type takes 6-8 hours to set up. You can check the dodgem styles here.
Prices range from around £1700 to £2500 depending on location and type.
In Today's Instagram Generation, Everything You Do Will Be All Over The Web, It hasn't just got to be good, it has to look good too.
Victorian Carousel

The galloping horse carousel is the most attractive, ornate ride available. Smothered in lights and gold leaf decoration it is fabulous for wedding photos.
It is a good choice if you have the budget, but it tends to be more expensive than most other rides due to the amount of work in setting it up, and the fact that there are fewer of these type of rides still operating.
Expect to pay upwards of £2300 for a decent carousel.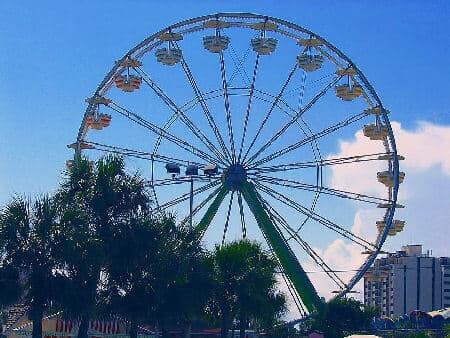 Traditional Ferris Wheel

Another of the iconic fairground rides. Also known as the big wheel. The traditional British ride is around 35ft high. There are continental wheels available, which are far larger, but the set up work and costs would put these beyond the budget of all but a WAGS wedding.
A nice traditional wheel would start at around £1700
These are also one of the oldest types of funfair rides in existence.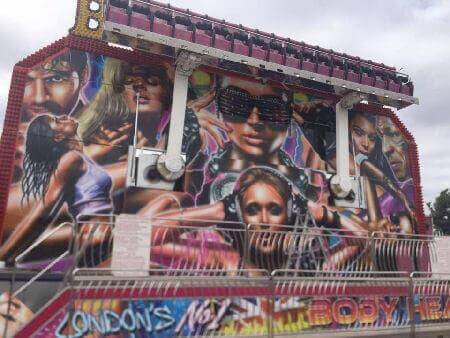 Miami Thrill Ride
Not one we would normally recommend for a wedding, unless its a more thrill seeking couple. This one is a lot faster than the others and more of a white knuckle thrill experience.
It does however have two advantages. It takes up much less space than virtually any other ride, so is ideal for smaller venues. Secondly it is a little less expensive than most other rides so suits those struggling with the budget.
Prices start from £1400
These are only a few examples of the best funfair rides for weddings, we can offer suggestions tailored to your precise requirements.
We provide event management, team building and our services for private clients including weddings, parties, bar mitzvahs, bat mitzvahs, Military balls, college balls, university balls, corporate events, corporate , company fundays and exhibitions throughout the U.K. and Europe, including Scotland, London, North Yorkshire, Lancashire, The North East and The Midlands.