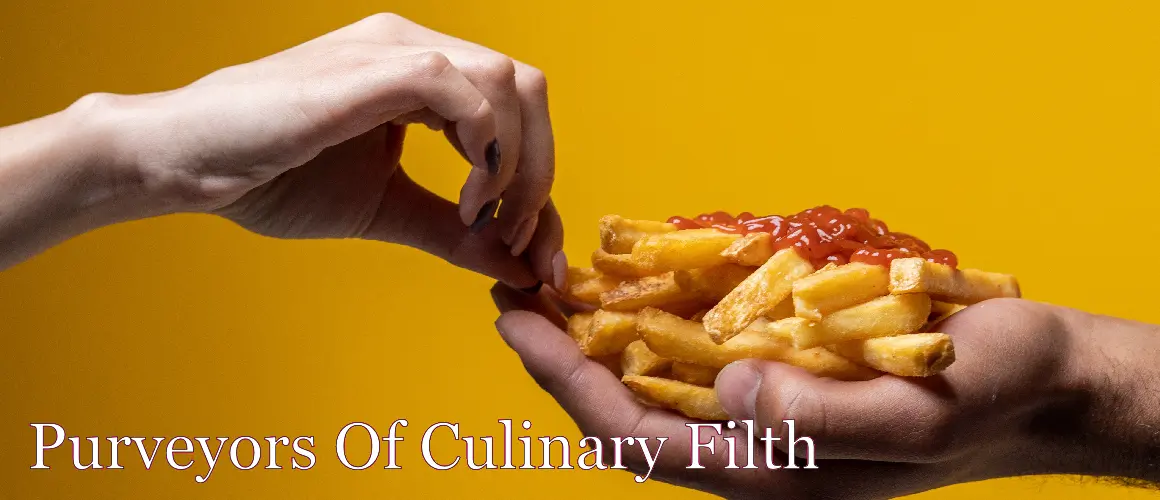 Purveyors Of Culinary Filth
French Fries, (though the Belgians dispute this and claim they made them first). That staple of fast food. Perfect with burgers, hot dogs, and just about anything else.
Take them to the next level with our range of dirty fries. Fabulous twice cooked fries, with a range of delicious toppings. From a simple poutine. To a sophisticated pizza dirty fries. In fact if you have the budget you can even have such exotic toppings as caviar and Pule cheese.
When you want to get down and dirty ask us for help.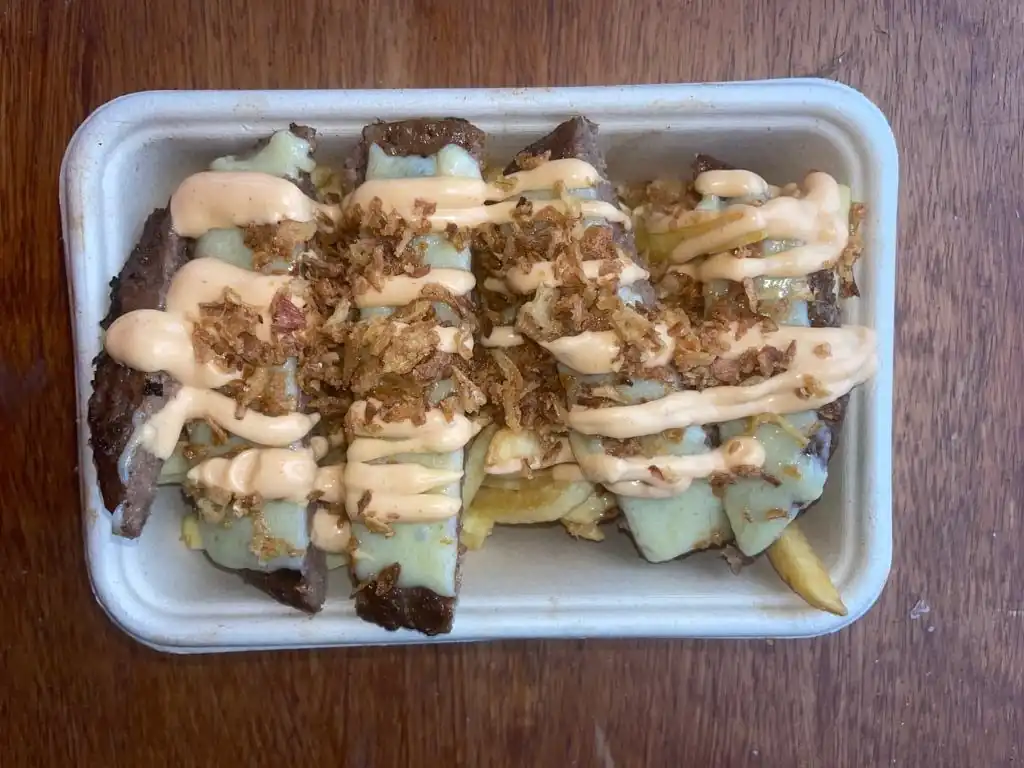 Dirty Fries, Great Name
Elevate fries to the next level. Some call them loaded, we prefer dirty. A menu of mouthwatering options such as red hot chilli, spicy cheese, jalapenos, curry. Some take it hot, others play it cool.
Poutine,gravy, beans, pizza, chopped hot dog or burgers. The options are endless, we can assemble a menu just for you.
Get Down And Dirty
It;s best to get really dirty. Smother them fries with a selection of melted treats. Cheese, gravy, both together (called poutine) or be super dirty and top them with milk chocolate. Lick them fingers baby!
Naked Fries
Of course if the mood takes you, go au naturel, and be totally naked. We love it all ways. Our fries taste great totally unclothed.
F.A.Q. Click Here.
What Are Dirty Fries?
Fries smothered with a delicious toppings such  as melted cheese, chilli, gravy and so on.
Our dirty fries hire services are available throughout the FULL U.K. and Europe. Including Lancashire, Yorkshire, The Midlands, The North East, London and Scotland, these are perfect for any type of event including military balls, company fundays, exhibitions, weddings. Yeah Dirrty baby.