Rotor Gravity Ride Hire

When you want to hire a funfair ride that is totally different to all the rest, hire the Rotor gravity ride, if you dare.
Originally known as the rotor, this is a combination of high speed physics to produce a form of anti gravity, leaving you stuck in the air with no visible means of support.
The viewing gallery allows your guests to view the proceedings in the heart of the ride, allowing double the fun!
High Speed Gravity Thrill Ride
The rotor is a giant circular room, the guests file in and stand with their backs to the wall. This room begins to rotate at high speed, a bit like being inside a giant spin dryer.
Once the ride reaches the required speed, the floor suddenly drops away leaving everyone suspended in thin air.
Quality sound and light systems adds the atmosphere to your event making a superb centrepiece sure to impress all of your guests.
The ride is around a 2 hour set up and slightly less to derig, making them a good choice if the timescale is tight.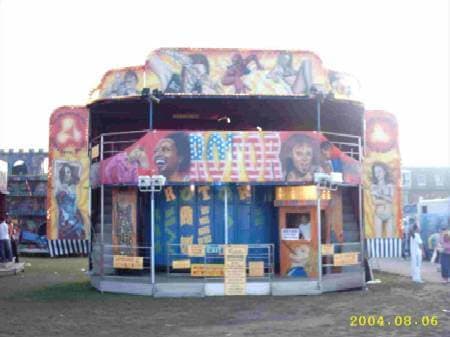 Safety Of Our Guests Is The Number 1 Priority
We supply a comprehensive range of safety documentation with this ride to ensure complete safety at any event;
•Annual ADIPS Inspection (A Rides MOT).
•Full Risk Assessments.
•Fire Assessments.
•Full Method Statements.
•Required Daily Inspection Log Sheets.
Almost all of these are legally required when operating funfair attractions, whoever you hire from, make sure they can supply them on demand.
If you have been tasked with organising the event, let us take the stress and strain of providing everything, we specialise in corporate and private hire rather than traditional funfairs, so we are used to setting up and operating attractions on time, safely and to a high standard.