Event Planning, Funfair Rides
6 July 2020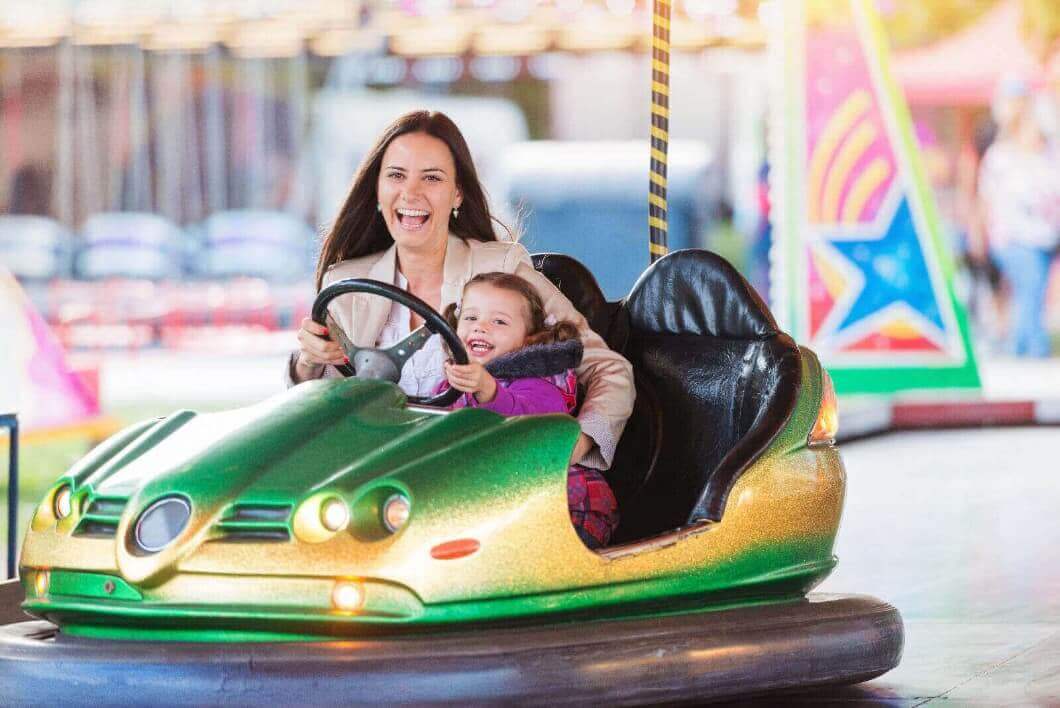 Nowadays weddings are no longer the staid formal affairs they used to be. People look to make them a more fun experience that all of their guests enjoy. Funfair attractions are becoming a popular option at weddings and parties. Here are the 4 best funfair rides for you wedding.
Dodgems
Easily the most fun you can have. Dodgems are loved by all ages, from young kids riding with their parents, to elderly grandparents. Contrary to popular belief, the clue is in the name. You are supposed to dodge each other, not crash head on. Though in our native North East they are more commonly referred to as bumper cars. Hire dodgems and you just can't go wrong.
You can hire various types and sizes of dodgems. The two main options are continental or traditional. The continental are the latest, highly decorated type rides with additional lighting and bigger music systems. The drawback is they are supplied all folded up on a large trailer and need to be driven in to position. This limits some of the venues they can use.
The traditional type are supplied in little sections and are carried into position for assembly. This means they can be taken through a narrow gate, or into a building so they are far more flexible. They give virtually the same ride, but visually are not as impressive.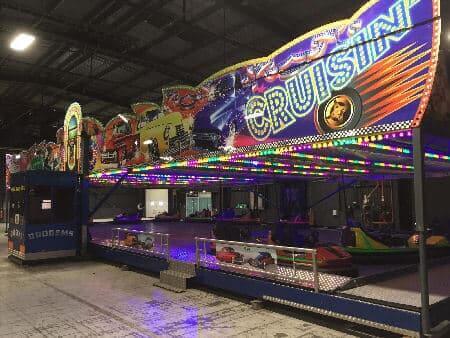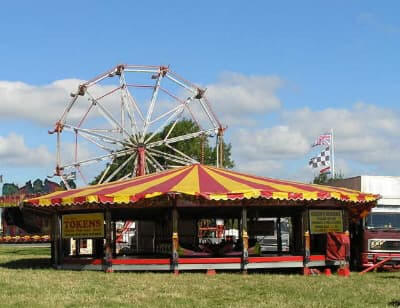 Victorian Carousel
Although not as good a ride as the dodgems, the Carousel is easily the most attractive and ornate ride on the funfair. Dating back to the Reign of Queen Victoria, the carousel is pretty much unchanged from that time. Although electric drive has taken the place of steam. Usually highly decorated with lashings of gold leaf, lots of lights and a traditional organ playing the music. If you want a fabulous set of photos with the bridal party, then this is the ride.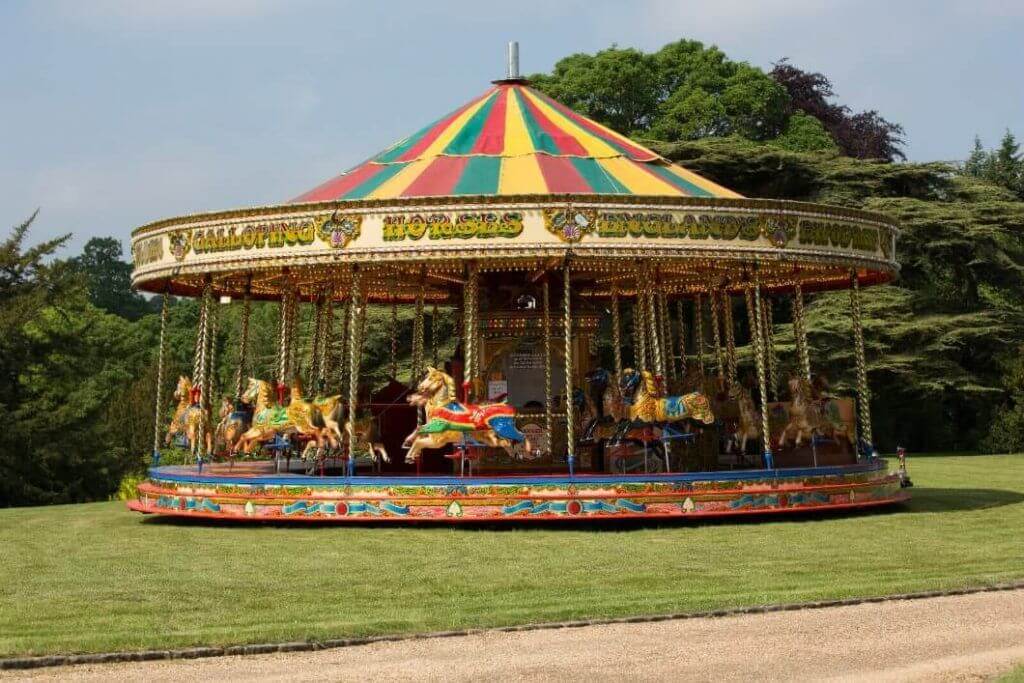 Traditional Ferris Wheel
Another of the iconic traditional ride is the vintage ferris wheel. A little more sedate than the dodgems, its an ideal ride for slightly older guests. The usual tagline is "See the fair from the air." It will give your wedding a whole new perspective.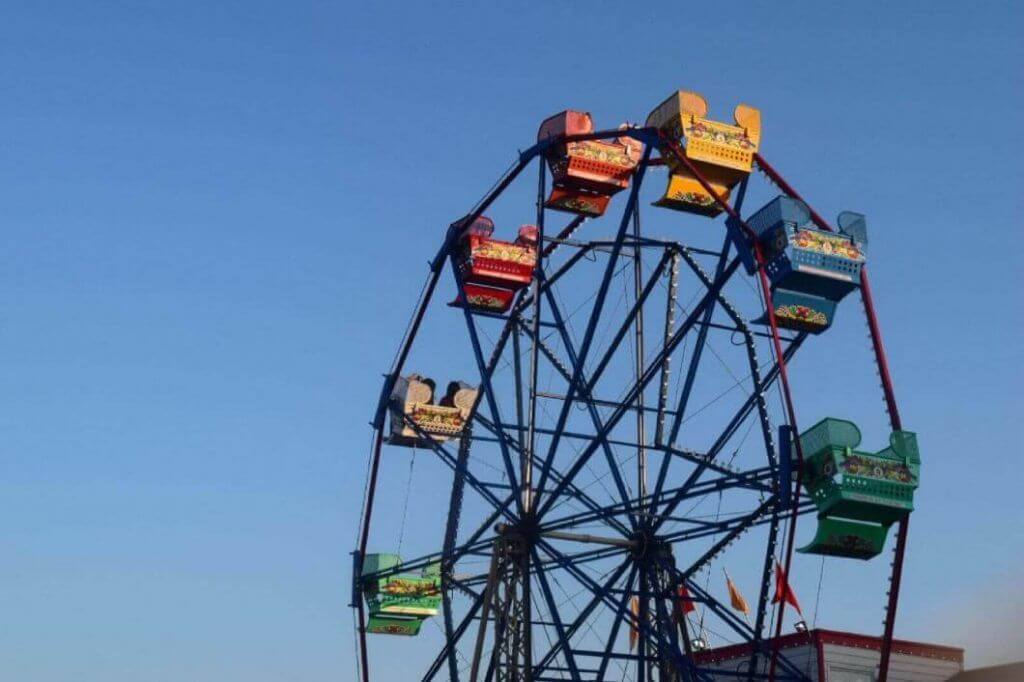 Now For Something Different, The Miami Trip.
This is a bit of a curve ball. Its more of a high speed thrill ride, perfect for teenagers and thrill seekers. It makes this list because of two attributes. Firstly its one of the most compact rides on the fairground, needing about half of what any other ride requires. So if you have a smaller compat venue, this might be your only option. Additionally because it is so quick to set up, it tends to be about thirty percent cheaper than most other rides, so its great if you are on a budget.
Whichever ride you choose, its sure to delight your guests. If you have the space and budget then we can usually do you a discounted deal on more than 1 ride. Although these are the 4 best funfair rides for your wedding there are many other rides available, so we can prepare packages to your precise requirements.