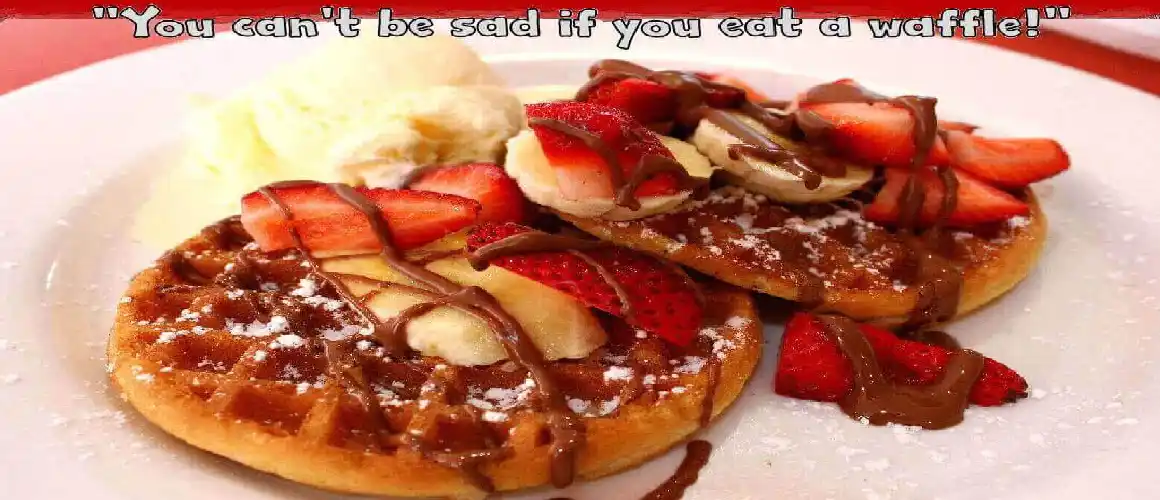 Hire Waffle Cart
It's Waffly Good, Excuse The Pun

Belgium, famous for its Brussel's sprouts, but we can forgive them for that seeing as they also gave us waffles and chocolate.
You can make your guests happy with delicious Belgian waffles hire, thick fluffy waffles topped with fruit and ice cream.  Drizzled with sauces and sprinkles, you even have everybody's favourite Nutella.
They always go down a storm at weddings, and make a brilliant after dinner dessert. They are equally popular for college events or attracting potential clients to a corporate exhibition stand, or sales promotion
Served fresh for you from one of a range of themed carts for the perfect presentation.
Chocolate waffles are a new option, same great service but the mix has a great Belgian chocolate addition to create a unique choco-waffle.
You also now have the choice of a Vegan Waffle option.
Belgian Waffle Toppings
You have the choice of a wide selection of toppings to choose from, creating a delicious steaming hot dessert treat for your guests.
•Nutella.
•Chocolate Sauce.
•Toffee Sauce.
•Strawberry Sauce.
•Maple Syrup.
•Golden Syrup.
•Lemon and Sugar.
•Strawberries.
•Bananas.
•Kiwi Fruit.
•Raspberries.
•Ice Cream.
•Whipped Cream.
Of course if you have a particular topping you desire, then let us know, we can source and supply most things our clients request, we think Chilli and strawberries was one of the more unusual requests.
Hot Waffle Cart Hire For Weddings And Events

Experienced uniformed operators come with all our cart options, ready to make your fabulous waffles.
Environmentally friendly consumables are provided, including bamboo boats and wooden forks to ensure that not only do they taste great, but they do no harm to our planet.

You can have waffles served from one of our range of themed carts to suit your event, these include;
•Horse Box.
•Traditional Victorian Hand Cart.
•Contemporary Cart.
•Tiki Beach Bar.
•Alpine Hut.
•Ultra Modern L.E.D. Bar.
•Rustic Wooden Bar.
Or you can have us custom design and build a cart for corporate clients needing something specific. Including adding graphics and sales promotions, or a particular colour theme.
If you are looking at adding an international flavour to your event, in addition to Belgian waffles we also offer a range of desserts from around the world;
•Spanish churros
•French Crepes
•Dutch poffertjes
•Mexican nachos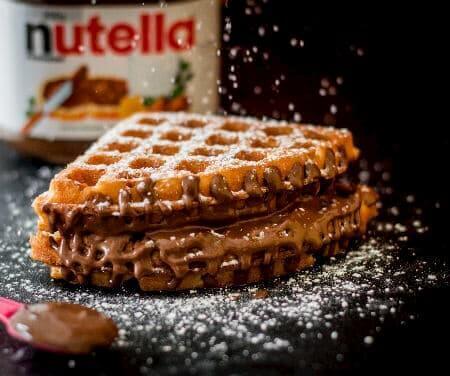 Freshly Cooked
Your waffles are cooked fresh using a special sweet waffle batter by an experienced operator, on Belgian Waffle makers to produce fabulous homemade waffles. The delicious selection of toppings and sauces are then added and the finished waffle served to your guests
You can choose from various standard topping menus,  if you are having a particular theme we can work up a menu to complement it. Or if you want something new why not try our waffles on a stick complete with a range of dips.
All of the carts come with comprehensive safety documentation, insurance, level 3 health certificates and a 5 star hygiene rating along with PAT test and public liability insurance to ensure the safety of your guests.
F.A.Q. Click here
WHERE CAN I HIRE A WAFFLE CART NEAR ME;
We offer a service throughout the full U.K., so can cover all of your needs.
CAN WE HAVE SAVOURY WAFFLES INSTEAD OF SWEET;
Yes we can work up a savoury menu if that is what you require.
WHAT SORT OF WAFFLES DO YOU OFFER;
Standard Belgian, bubble waffles and waffles on a stick.
CAN WE HAVE CUSTOM TOPPINGS;
Let us know what you fancy and we can put a menu together for you
Hire A Belgian Waffle Carts Throughout The Full U.K. Including Lancashire, Yorkshire, Scotland, The North East, London and the Midlands. Our waffle carts are just perfect for any event, including exhibitions, corporate events, company fun days, weddings, parties, military balls and university events. Check out our other desserts.