Side Stalls Hire For Weddings And Events
Men play the game, women know the score
If you want to entertain your guests, clients or potential customers, then you need games. You have the choice of a range of different games in quirky little Victorian themed sidestalls. From hook a duck to test your strength there is something for all ages and skill levels.
In addition to the standard Victorian theming, you can also have;
•Horror Themed
•Wild West Themed
•Pirate Themed
•WW2 Themed
If you need us to we can even produce a custom theme just for you.
Check out some of our games;
Hook a Duck
Mini Basketball
Splat The Rat
Ball In A Bucket
Coconut Shie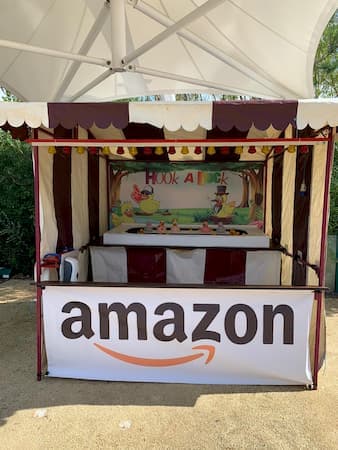 Wedding Games

If you have kids at your upcoming nuptials, or you want to keep your guests occupied whilst the family photos are taken, then a selection of games ticks all the boxes. The adults can compete to see who is best, the kids will be happy to win prizes. We can dress the stalls up for your big day, ribbons and bows in your colour scheme, or a full on customisation such as your upcoming husbands face on the shooting gallery targets.
Family Fun Days

It is no longer enough to retain your best staff purely on the strength of the salary you are offering. The forward thinking businesses are making sure they offer somewhere that is fun to work. From the occasional ice cream cart in the office to a full on funfair for all the family. Games are a good in between treat, cheap enough to have two or three in the office. Make it a casual, step up and play, or add a competitive element by offering a bottle of prosecco for the days highest scorer.
Promotions and Exhibitions

Stand out from the crowd at an exhibition by offering your potential clients the chance to win on one of your games. Custom branding with your promotional material, or even a custom built game just for you. Do you really want to be 'one of those' companies that hand out keyrings and pencil erasers to your potential leads?