Catering, Event Planning, Fun Story, funfair events
3 February 2023
Have you ever wondered just how candy floss is made. That fluffy sweet treat, also known as cotton candy, papa's beard, fairy floss, suikerspin depending on where in the world you grew up.
One of the world's favourite treats, there is even a national candy floss day.
The Scientific Explanation
Candy floss is almost, but not quite, 100% sugar. There is a minute amount of colouring and flavourings, and if you go for our alcoholic range there is actual vodka, tequila and such like, but its mainly sugar.
Now a typical candy floss machine, has a cylindrical drum, with space in the centre to pour this sugar mixture into. This drum performs two important functions. It rotates at high speed, forcing the sugar outwards against a wire mesh. Secondly, this wire mesh heats up to 186 degrees centigrade. This just happens to be the melting point of sugar.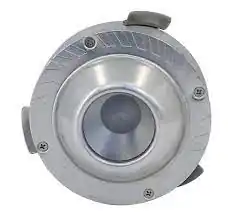 At this temperature, the heat breaks the bonds of the sugar molecules Causing the hydrogen and oxygen atoms to rearrange and form water molecules. The water evaporates leaving carbon behind, which begins to burn and caramelises the sugar.
As the drum is still rotating at high speed, this liquid is flung outwards at high speed. It solidifies as it streams out, but it happens so quickly and the strands are only 50 microns thick that you only really see it as it hits the inside of the bowl.
This is collected by the operator using a stick, or as they often do in the states a paper cones. The result is the classic fluffy candy floss we all know and love.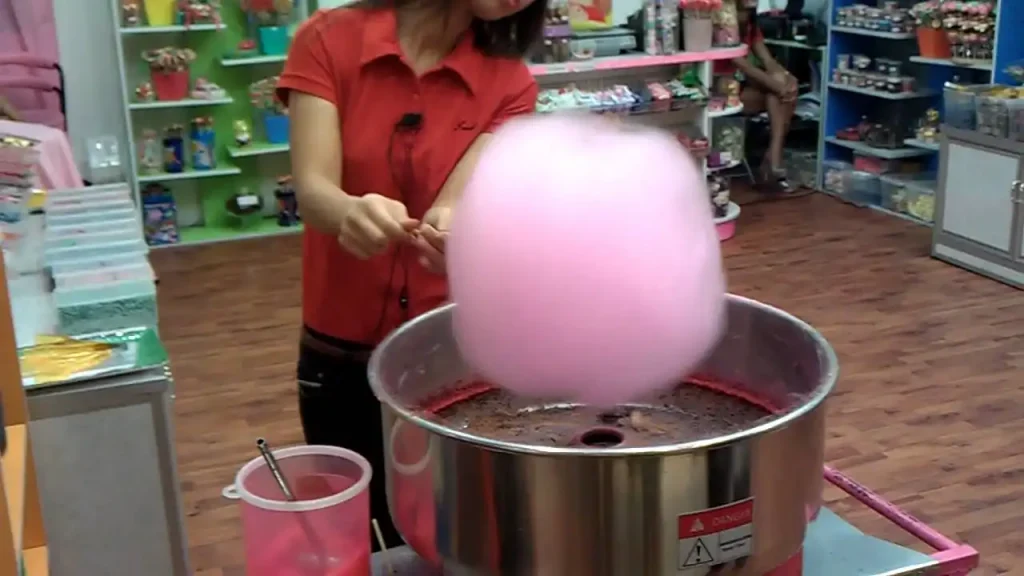 The Real Way Fairy Floss Is Made
Of course you try telling this explanation to an average excited kid and just watch their eyes glaze over. So just for them we have a real explanation.
Inside the bottom of our candy floss machines, live a band of Irish Faerie Folk, the Sidhe. These happy little folk sit there merrily knitting away to turn the mixture from sugar into fairy floss. Once they have knitted it they push it out through the little holes in the centre drum. Whereupon it is collected by the operator.
I know which explanation we prefer.
Check Out Our FAQ's for more info on candy floss.