A short case study about our support for the 100% Club scheme.
About 4 or 5 years ago we supplied a single ride, a Carousel to a school in Leeds. This carried on for about three years, until they suddenly expanded the booking and starting reserving multiple rides and catering.
It turns out that they were running a 100% club. Any kid that had a 100% attendance record for that term would be entitled to spend a period of time at the mini funfair they had booked.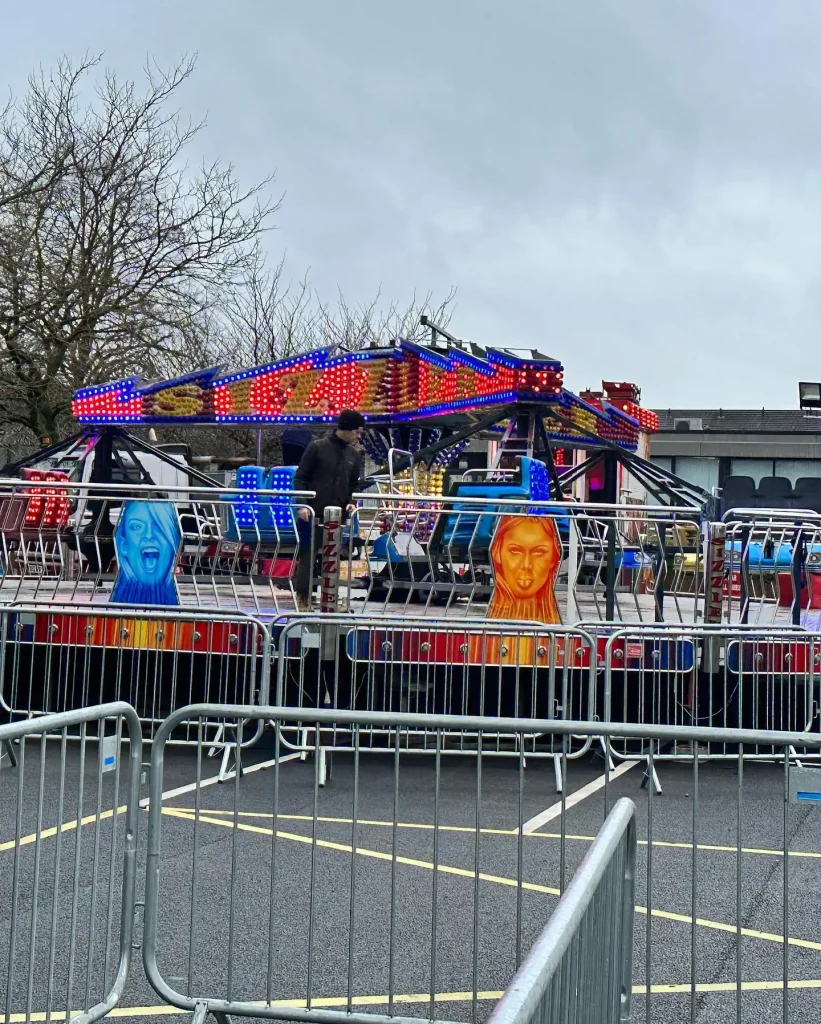 Suddenly we started receiving requests from other schools for the exact same thing. Turns out they were all part of an academy group of schools. We now provide attractions regularly to something like 9 different schools. This ranges from the latest thrill rides to things like burger and chips.
Talking to some of the teachers, it seems that they had posted an increase in average attendance at the schools running the scheme.
The Health and Safety team at the schools were pretty fierce at the first events, and had us jumping through hoops. Gradually they seemed to relax a little and adopt an attitude of suggesting slight improvements where necessary, rather than making a big issue of it. I think the fact that we put so much effort into doing things right, coupled with us making changes as soon as they request them, helped a lot.