Citroen HY Van
Gone are the days when people were happy to book a 'burger van' for their event. Nowadays it isn't enough for the food to be first class, the serving unit has to look good too. Everyone from the bride to the company director wants something 'Instagrammable' as social media continues it's relentless takeover of the world, so food trucks seem to be the way to go.
To this end we have commissioned and have added, or are adding, a number of fun and quirky vehicles to our portfolio of food trucks.
The first of these is the venerable Citroen HY van. Only it isn't. We looked carefully at where we operate, which is pretty much nationwide. The Citroen HY vans were last produced in `1981, making the youngest of them 41 years old. Not bad to nip to a local event or two, but a bit taxing for charging up and down the highways and byeways of this green and pleasant land. The size of them also means they are too heavy for our fleet of car transport trailers, so initially we were a bit stuck.
Then we happened upon a Spanish manufacturer, that was creating fabulous copies of the HY, but built upon a trailer chassis, and made from fibreglass and stainless steel, so pretty rot proof.
We ordered one in the middle of last summer, but with the six month waiting list, it turned up in the winter and then had a round a three month fit out period before we actually launched it.
Construction
Some images of the construction phase below. In truth more of a fit out phase, as the actual structure was provided pre made to us.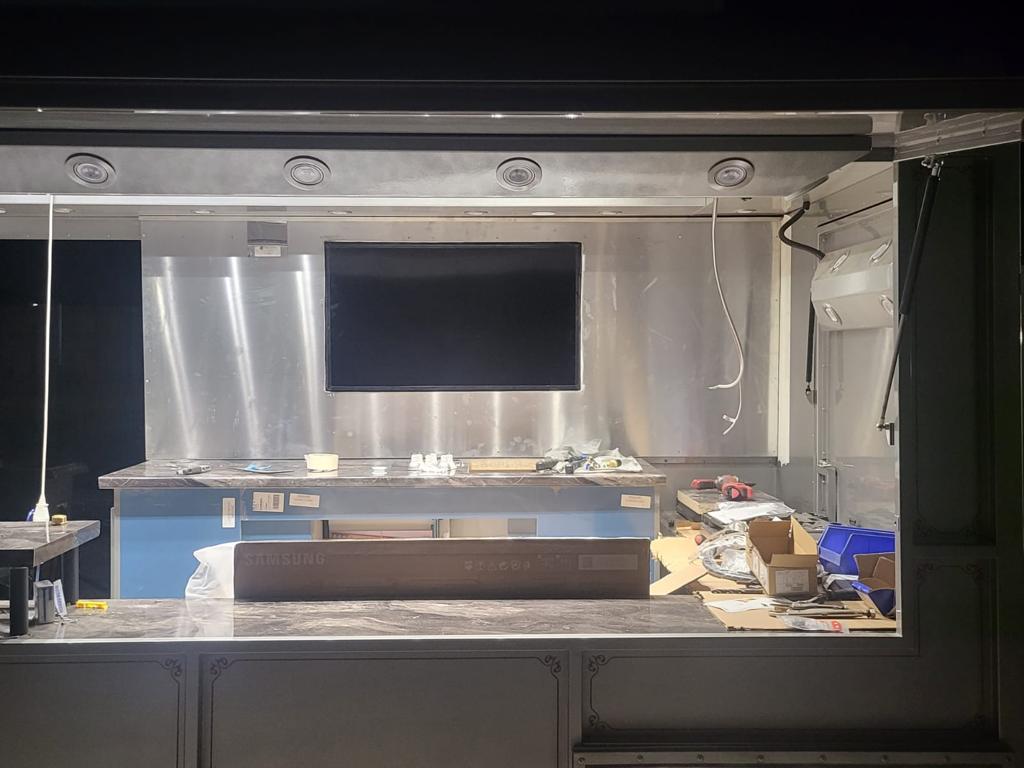 This one we engaged Fairtrade Fabrications to fit out for us. A protracted build period ended up, with a fabulous piece of kit. We are a bit limited in signage and theming as what we do is different everyday, so it makes it harder to add signs and such, though it looks like it will be appearing at a Christmas Fayre for a protracted period this winter, so that is liable to see a full branding effort.
Finished Van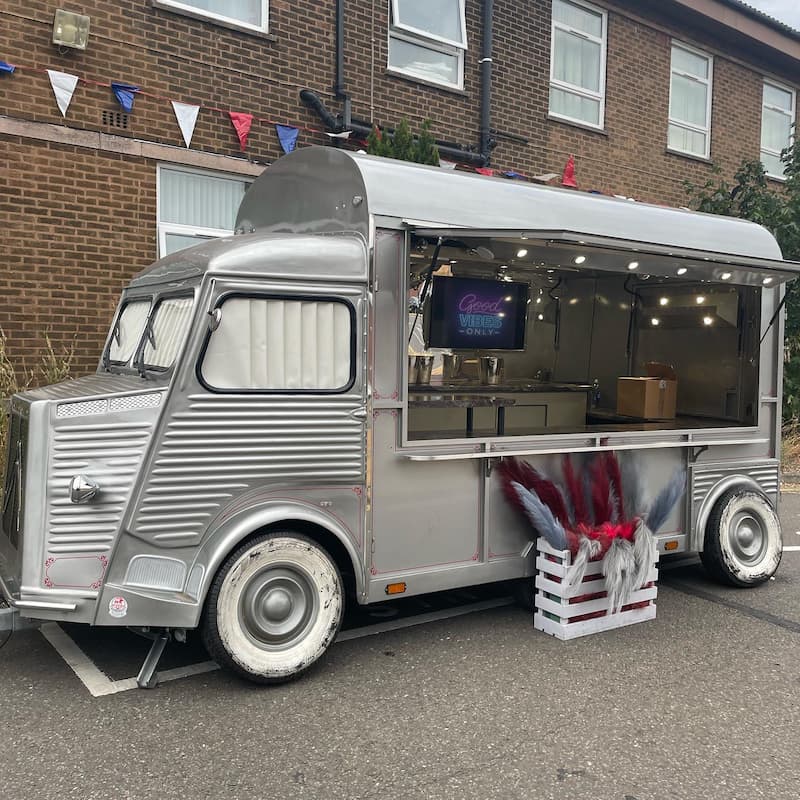 Check out our other food trucks at CRAZY & Co. Food Trucks.