General
21 June 2021
Over the years I have owned some crap cars. I remember a little Nissan Cherry, it wasn't actually mine, my dad bought it as a second car, but it was that clapped out that my mam wouldn't travel in it, so I sort of got left to use it at will. It ended up being in a 6 car pile up near the Metro Centre in the North East, so that was that.
Gradually over time, as business got better I ended up with a Jaguar X-type estate. I loved that car, but Ian, one of our event managers blew the engine up when I lent him it to go to London to see his girlfriend. Funnily enough he also blew the engine up in our mini camper van, and one of the London taxi cabs.
Dream Car
Over the years I always had a hankering for a Maserati Quattroporte. I think it is one of the most beautiful saloon cars ever made. The fact that it is a true four door 5 seater makes it an ideal family car, and the 440HP engine, limited slip diff and active suspension means it can hold its head up with many a performance car.
Eventually my wife got sick of me nagging about wanting one, and I convinced her we could also hire it out as a wedding car, so eventually she gave in and we acquired a gun metal grey version with black and cream leather interior. It was the executive version, with massaging, heated, cooled rear seats that also reclined. A nice touch, but to be honest one I never took advantage of as I always drove.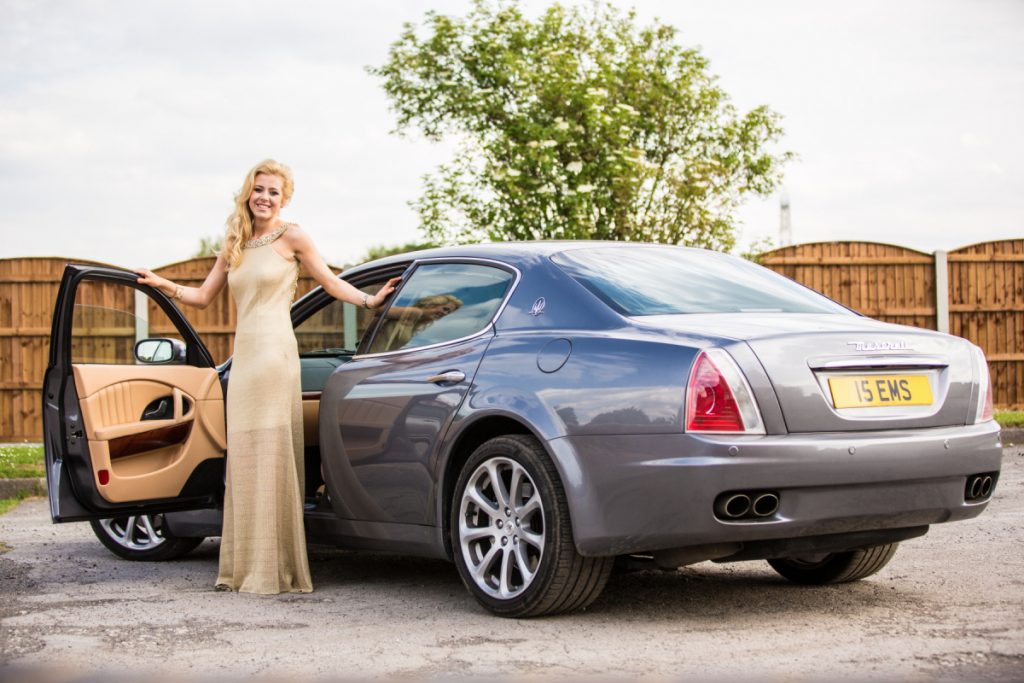 I owned that car for three years and loved it as much at the end of them as I did at the beginning.
Now, my wife isn't one to swap a car in that is running OK, so imagine my surprise when she announced one day, "I think you should go and look for a new Maserati". I was worried she had suffered an unnoticed anurism or was having a breakdown but she seemed fine. Looking back I had just received my pilots licence, so I think now, it was me mentioning I fancied a share in a small Cessna aeroplane, that got her thinking once I swapped my car in, it was an excuse to put me off an aeroplane for a few years.
Quattroporte 2
I ended up speccing the new model Quattroporte in Nero black with full black leather interior. It seemed a good idea at the time. The colour is absolutely fabulous, deep black, with large flecks of colour. When the sun hits it, it looks sublime. Unfortunately you would need to be cleaning it 24/7 to keep it looking that way. I have spent hours washing and polishing it to a gleam. Withing 30 seconds of hitting the road it looks like its been neglected for months.
For anyone thinking of buying their dream car all I can say is do it. Mine is totally impractical. I have had it as low as 3 m.p.g. on twisty roads with my foot down. Heck it will pass anything on the road except a fuel station. Things like tyres and consumables are an arm and a leg. And last about half as long as any other car I have owned. It is so big it doesn't fit in parking bays. My wife hates it. But I don't care, once I get in, fire it up and push the sports mode button, the engine roars. Sounding like a symphony of angels, floor the accelerator and it pushes you back in your seat, and all is right with the world.