Event Planning, Funfair Games
24 October 2020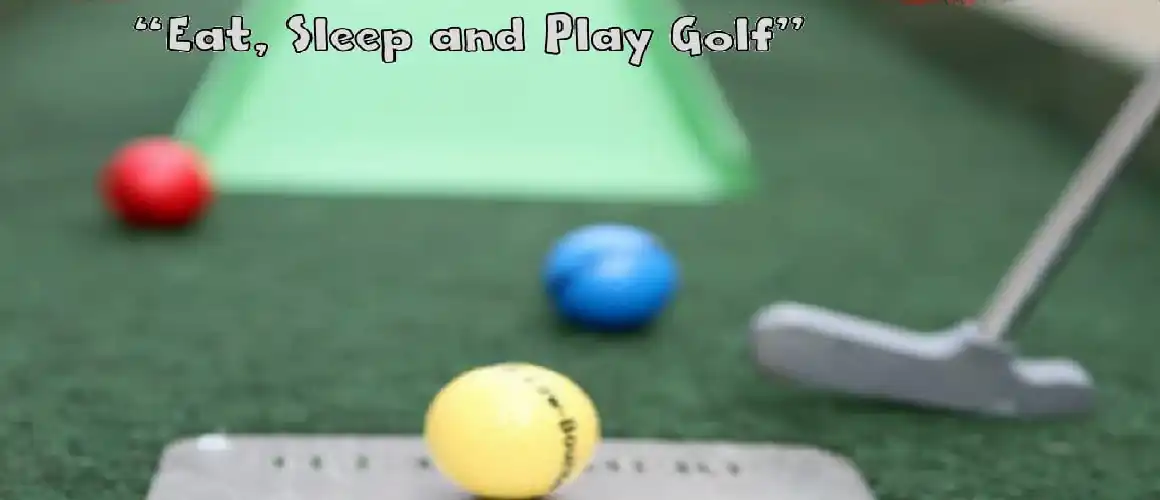 During the crazy Covid lockdown, we have used the time to revamp and renew many of our games and catering services. The latest to undergo this revamp was our Crazy Golf, designed for events.
We not only revamped all the actual holes, but vastly increased the number of props on each to provide a different theme on each hole.
Hole 1 Shiver Me Timbers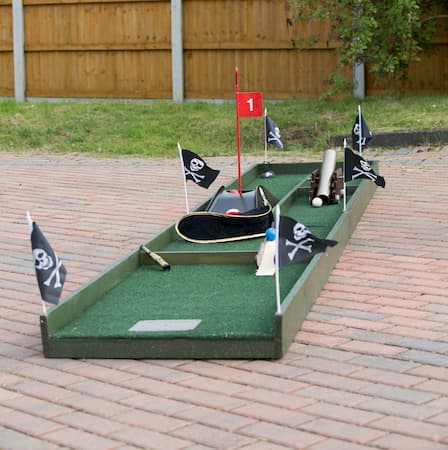 First up is our Jolly Roger hole, a Pirate themed course with a shipwreck, olde worlde cannon, flags and captains hat.
Hole 2 Ducky, Ducky, Ducky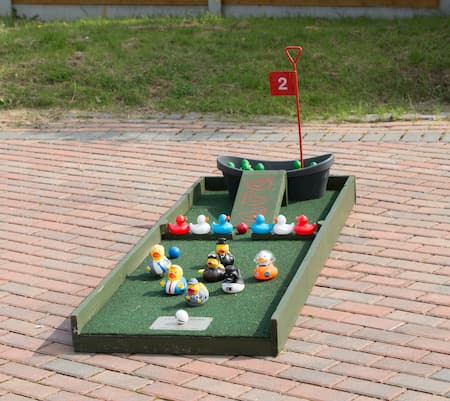 One of our favourites, hole 2 is ducks, lots of them, rubber ones to be precise. With historical characters such as Churchill, Trump, Bojo and more. Past the fairground shooting targets and up the ramp into the actual water bath with floating hook a ducks.
Hole 3 Lego World
Lego, possibly the greatest toy of all time, we have taken it and made it large. Super large in fact, with lego men heads, and giant sized bricks.
Hole 4 Mr & Mrs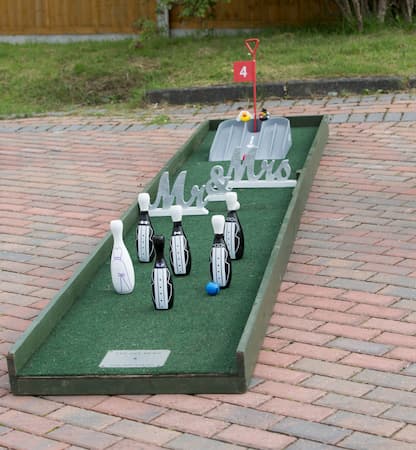 Mr & Mrs, or here come the bride, a single wedding themed crazy golf hole. Though if it is a wedding you are booking for then we offer a full 9 hole wedding course.
Hole 5 Match Of The Day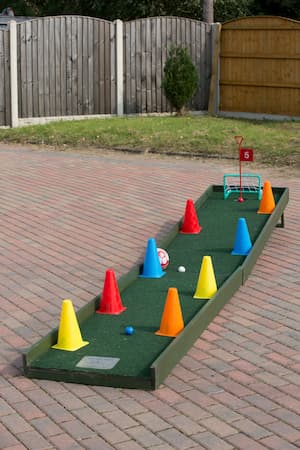 Match of the day, our football themed penalty shot hole. Straight up the course into the goal for a hole in one.
Hole 6 Countryfile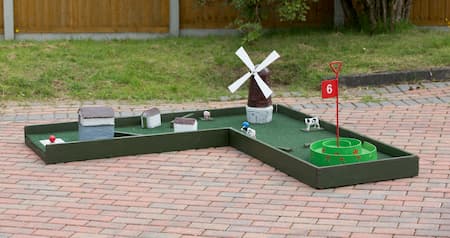 A day on the country in a golf hole. Windmills, houses, cows and pigs.
Hole 7 Spooky Towers
Skulls, headstones and a mini mother in law, sorry I mean gremlin. A touch of Hammer House Of Horror
Hole 8 Don't Mention The War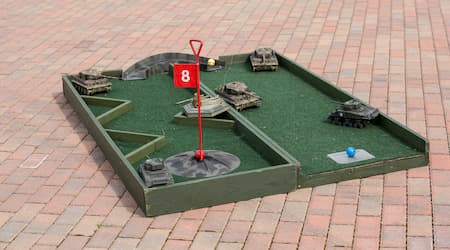 Two of the legends of WW2, the German heavy Tiger 1 tank and the American Sherman. Classed as a light tank, they regularly slugged it out on battlefields.
Hole 9 Don't Clown Around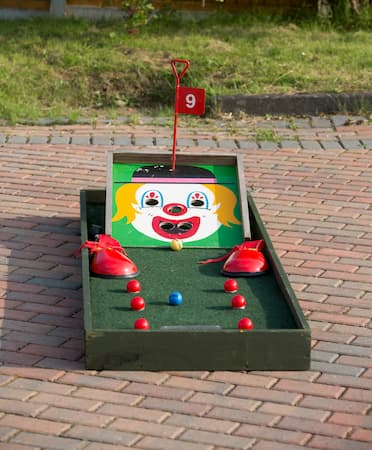 Crazy Golf For Events Of Any Kind
Crazy clowns, noses, boots and a big clowns face, a cheerful hole to finish the course off.
Whether you need crazy golf for events, crazy golf for a corporate event, a private party or a wedding, we have a course to suit. For really special jobs, sales promotions or exhibitions we can even design and build a totally custom themed course.