Event Planning, Fun Story, Funfair Games
1 October 2021

Our crazy golf has been a big hit this season. We have however been inundated with requests for a more 'wedding' themed layout. We finally got around to putting together our initial wedding course for a client. Pictured here are our initial wedding crazy golf 9 holes. Like most things we will modify and adapt this at it evolves and we come up with better ideas.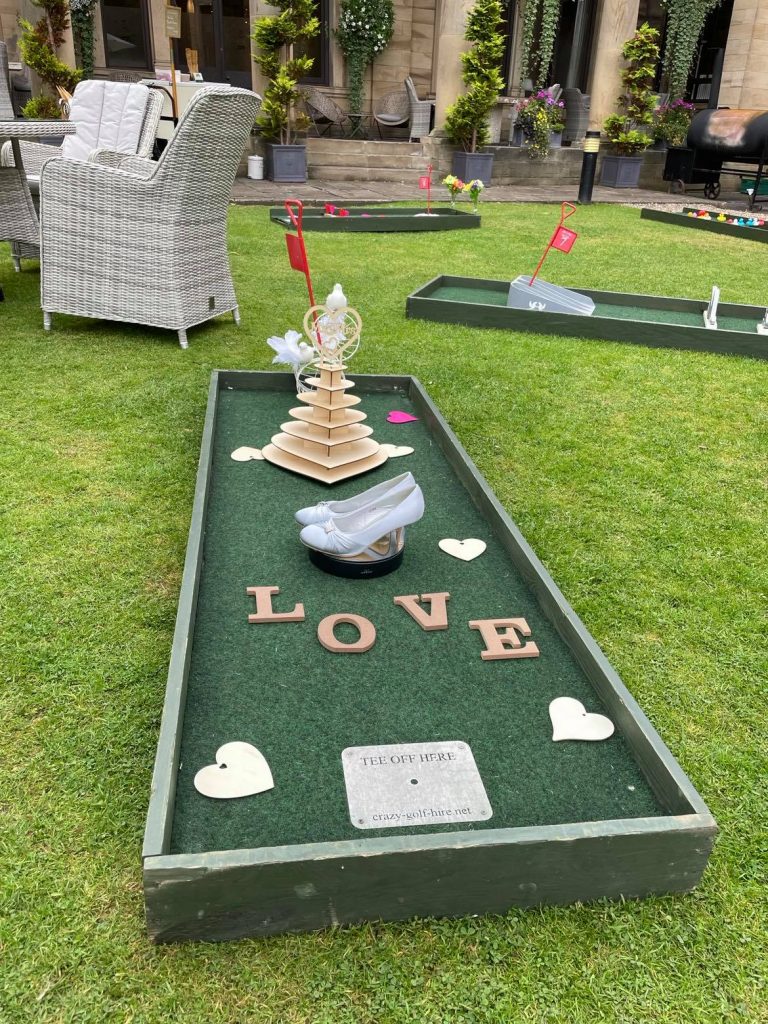 Hole 1….Love
Slalom the love letters, around the rotating wedding shoes, miss the stacked hearts and then into the birdcage. Easy peasy lemon squeezy.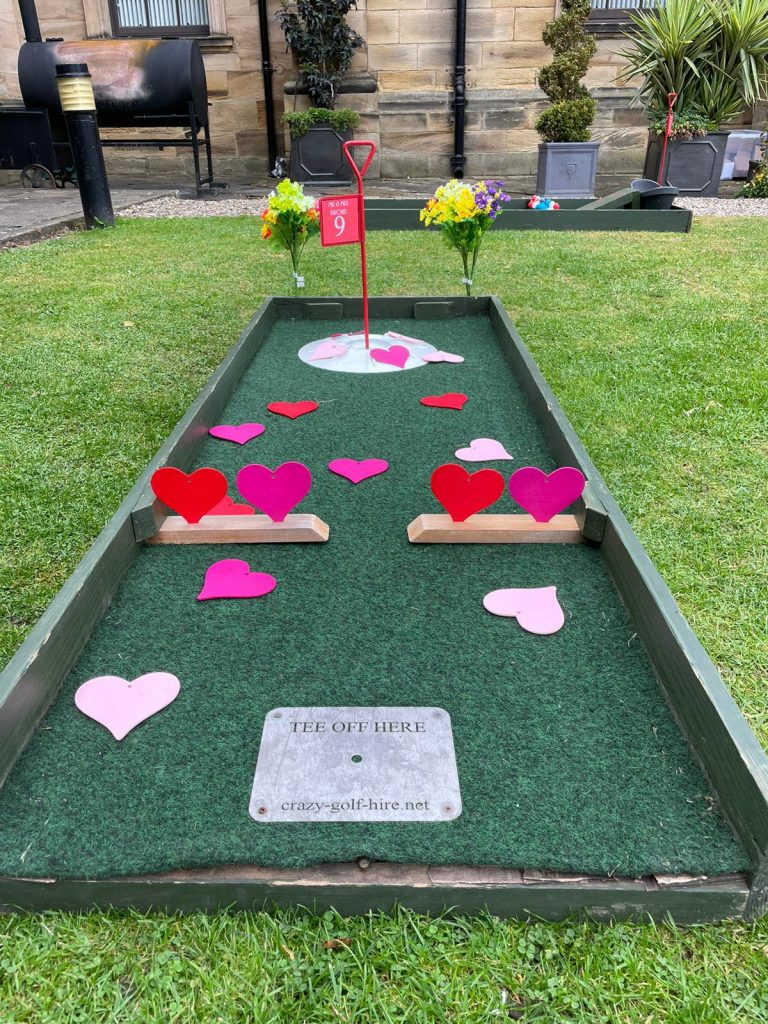 Hole 2….Hearts
The iconic symbol of love is the heart. And we have lots of them, in various shades. Throw in a bouquet or two and you have our second hole.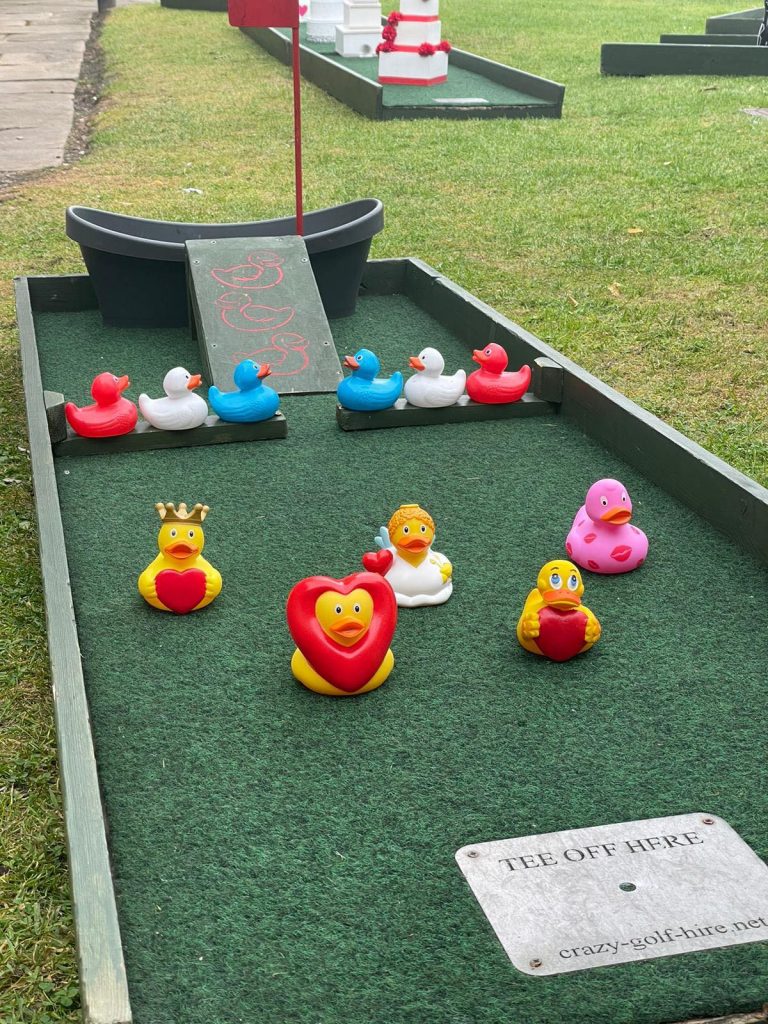 Hole 3…Ducks Of Love
Our classic rubber duck hole. Through the ducks of love, avoid the funfair shooting gallery ducks, then up the ramp and into the bath.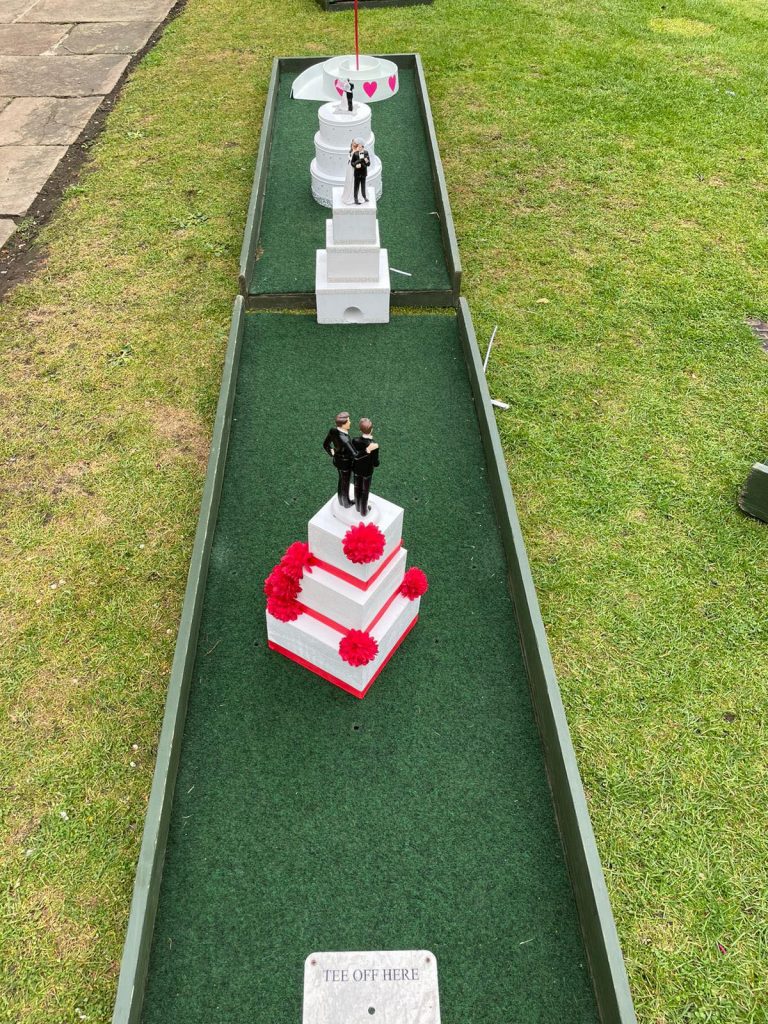 Hole 4…Let Them Eat Cake
An important part of the day. The wedding cake. A selection of cakes, with fun toppers.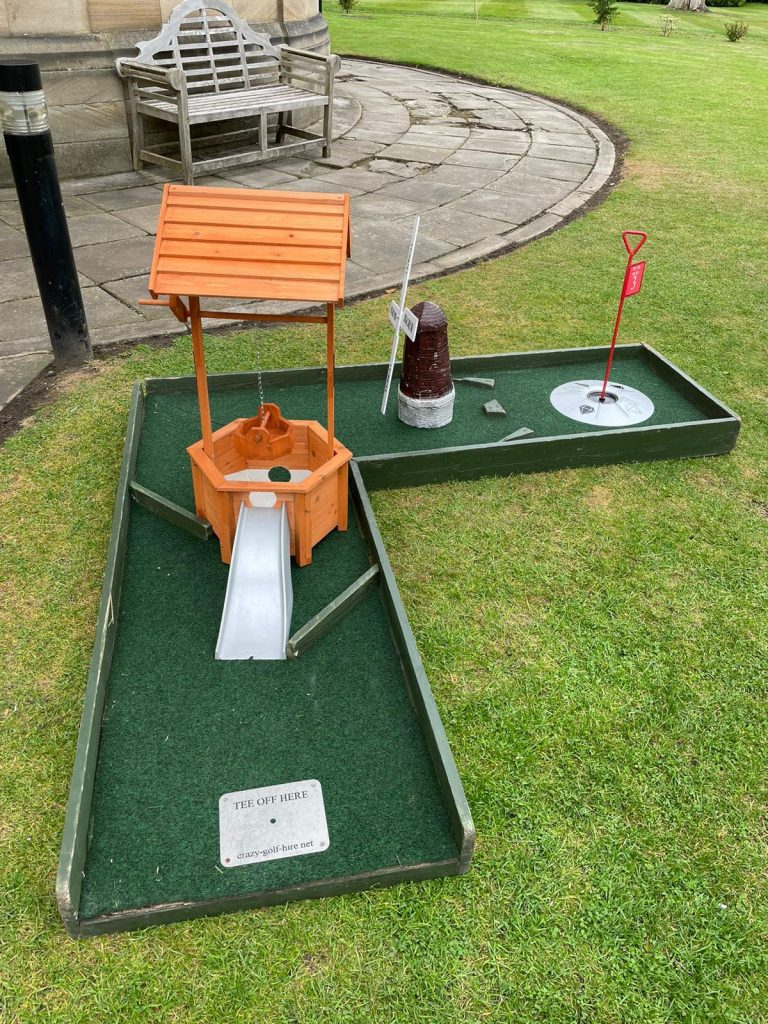 Hole 5….Make A Wish
Through the wishing well, dodge the windmill, and into the hole. On a role now.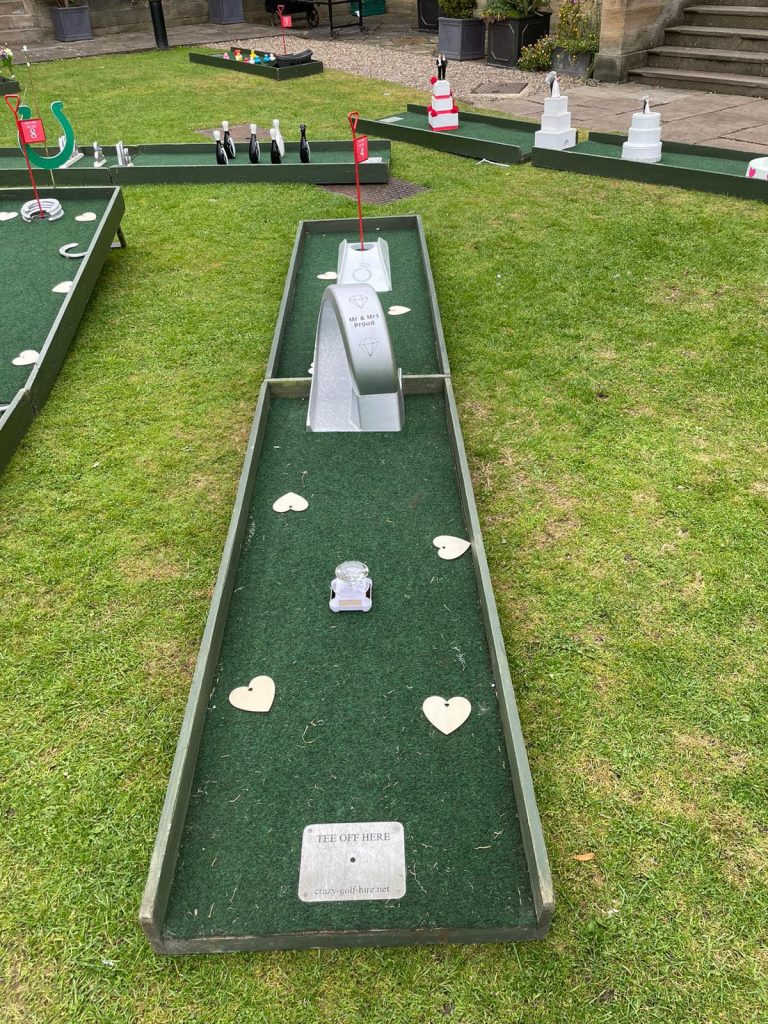 Hole 6…Diamond Geezer
Dodge the diamond solitaire. Loop the loop of the engagement ring, up the bridge and into the hole.
Hole 7…Lucky Horseshoes
Lots of luck here, horseshoes galore.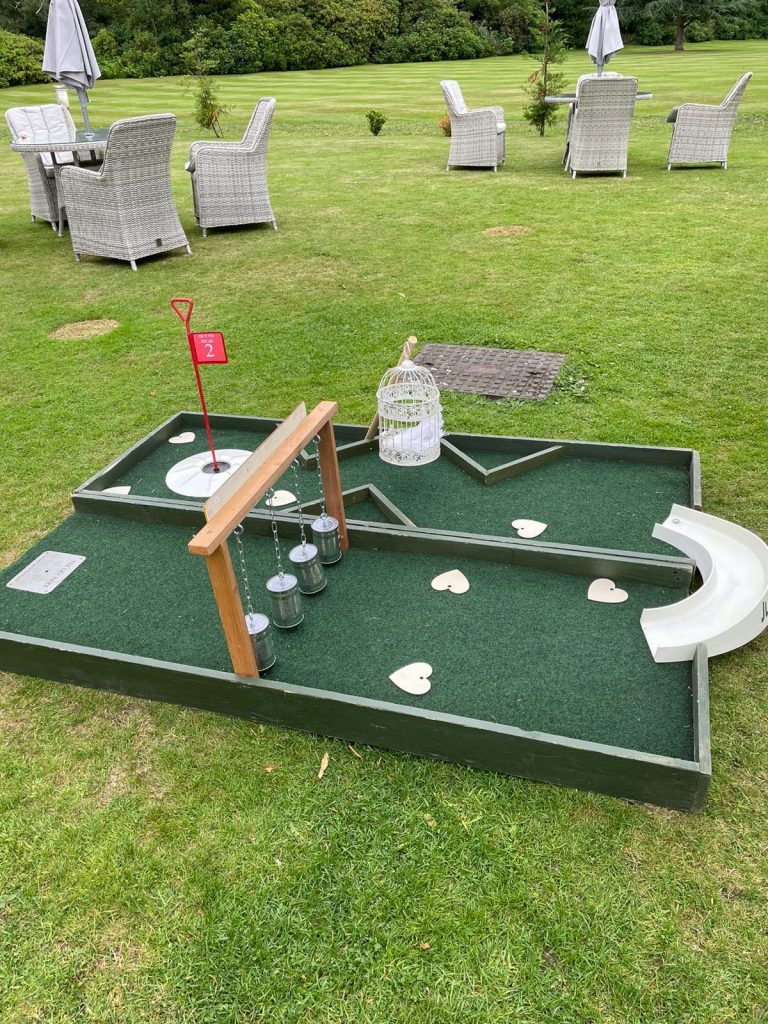 Hole 8…Can The Can
The classic wedding cans attached to the back of cars as the happy couple flee the scene.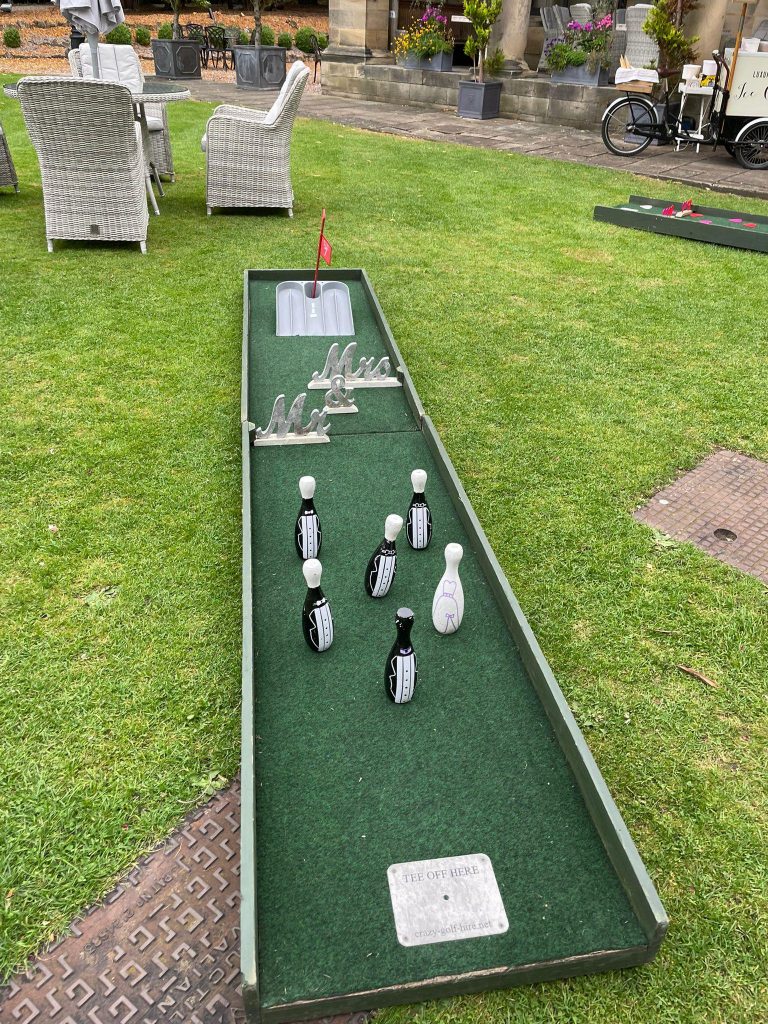 Hole 9…Mr & Mrs
The final hurdle, through the wedding party of skittles, slalom the happy couple (Which can be Mr & Mr or Mrs & Mrs) and up the ramp to the finish. Bobs your Uncle.
Of course you don't have to have our wedding crazy golf for your event. You can just as easily have one of our multi themed golf courses.