Event Planning, funfair events
5 March 2023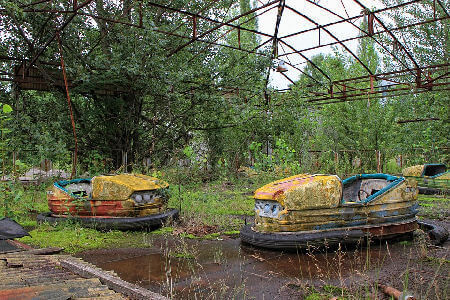 Dodgems are easily one the most popular funfair ride available to hire. There are some absolutely fabulous examples available. Unfortunately there are also some complete cowboys, operating complete garbage. Read our 6 tips on dodgem hire to avoid the junk.
When have read through it, visit us for a dodgem quote for your event.
1 Work Out What Type You Need
There are 2 main types of dodgem rides, continental or traditional British style. Although the ride experience is essentially the same, they each have some unique strengths.
Hire Dodgems Continental Style
This type is the modern, slightly larger, ofton oblong shaped dodgem track. The ride essentially folds up on itself, and is then raised hydraulically off the floor allowing wheels to be fitted. The main advantage of this type is speed. Generally a smaller crew, can erect a continental dodgem in half the time of the traditional type. They also tend to be more highly decorated, with better sound systems and airbrushed artwork. The main drawback is the fact that they need to be driven into position. They cant be taken over a wall, through a narrow gate or up stairs.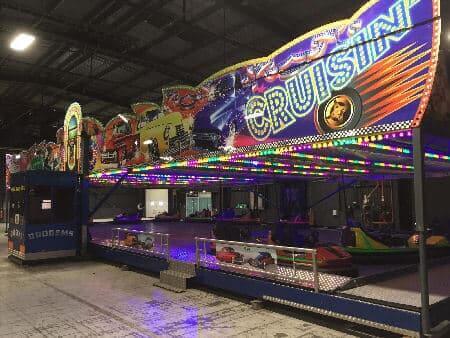 Traditional Dodgems
The traditional dodgem on the other hand, dismantles into small sections. It can be carried into almost any venue. The drawback with the ride, is the fact that it can take 6-8 hours to erect, as opposed to 3-4 hours for a continental type.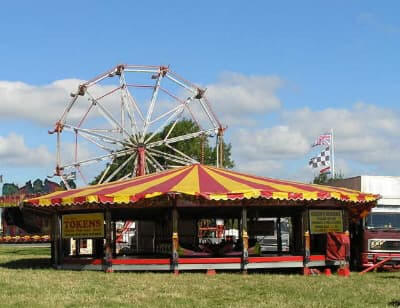 2 Find Out Exactly What You Are Getting
Most rides of either type, need 2 heavy goods vehicles (averaging around 7 m.p.g), a support vehicle. Generator, 4-6 staff. 2 days to set up, operate and dismantle. Insurance, maintenance and general running costs. All legitimate operators have these as fixed, unavoidable expenses. So when someone offers you a dodgem for half the price of everybody else, you should be suspect.
I know of 2 unscrupulous operators with the following deals;
The first would offer you dodgems for around £800. Less than half the going rate. You would book them thinking you are getting a super deal. When the dodgems arrive and erected, you find that they have no lights, no music, no rain cover and 4 dodgem cars. When you query this sorry state of affairs, you are shown a folder with a picture of the £800 dodgems in, which is what you've hired. The operator would then turn a page showing a picture of the £1000 dodgems, which is the same ride but with a rain cover added. This process would be repeated a page at a time, until the final picture showed a fully set up dodgems for around the £2200 mark. Your choice at this point is to go ahead with the rubbish you've hired. Or pony up another £1400 to get a proper specced set up.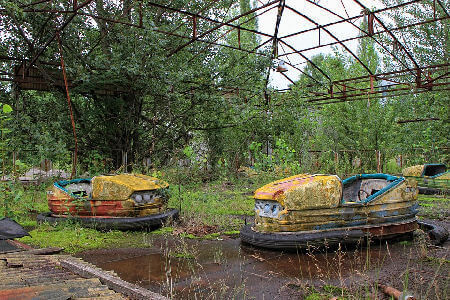 The Second Deal
The second one was even worse. They guy would quote a super low price, but when you wanted to book you have to agree to fork up a £500 non refundable deposit. The day before your event, you are informed that the dodgems, sadly, have broken down, but don't worry, you are going to be supplied with a simulator ride, or a Miami or similar. When you complain that's not what you want and ask to cancel, you are told you don't get your deposit back. Again your choice is to accept what you are offered, or start court proceedings Would you win? Most probably, but would the hassle and stress be worth it?
3 Agree Your Operating Times
This is a must, a standard time slot is around 6 hours opening. They also need to be consecutive hours. We had one client booked us for 6 hours and wanted 3 hours one day, and 3 2 days later. Sorry, but the price quoted wasn't to cover the ride being tied up for an additional 2 days. You wouldn't be able to do that when you hired a car, so why would you think you could in this scenario.
4 Agree Set Up Times
Usually dodgems are erected the evening before they are needed, and dismantled straight after the event. Depending on the work load, an operator may agree to leave them in situ when the event finishes and come back the next day. However don't just presume this. Quite often we can be operating on a saturday night at one venue, and need to be in position at another Sunday morning.
5 Make Sure You Receive All The Safety Docs
Of all our 6 tips on dodgem hire, this one is the most important.
Currently a reputable operator should be able to supply as a minimum;
Public Liability Insurance Certificate Of At Least £5 Million
Risk Assessments
Method Statements
Daily Check Log Book
Adips Annual Inspection Certificate
The good operators will go farther and supply additional health and safety documentation. With regards to the ADIPS certificate, check it out at ADIPS.co.uk to ensure it is genuine. The advent of the scanner and photo shop means a young kid can alter the date or name on a certificate. Same goes for the insurance.
6 Ask For Testimonials
The best operators in the hire arena tend to specialise in these jobs exclusively. Some operators spend most of their time at traditional funfairs, and the private jobs are an afterthought. That's not to say some of these aren't quite good. They are, but the best operators tend to pay more attention to customer service, and operate to a higher standard. By all means ask for contact names at some of the larger corporate clients they have had. A good operator should have no issue with sending you details of jobs they have done.
If after reading our 6 tips on dodgem hire you are still unsure, by all means drop us an email asking for help.