Catering
26 April 2023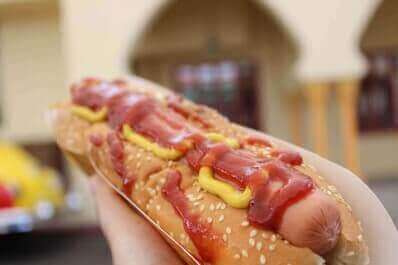 Happy National Pretzel day everyone. Another of our popular lines has a day dedicated to it. Once again by the Americans, boy they sure love their food.
Like many things in life, the origins of the pretzel are a little unclear. Its reputed that they were invented by Italian monks to reward the children who had learnt their prayers around 610 AD.
Another source puts the invention in a southern France monastery. The looped pretzel could also be related to the Greek Ring bread from the communion bread used by monks a thousand years ago. The Catholic Church bestowed pretzels with a religious significance for both ingredients and their shape.
Soft Dough Or Crunchy
There are two distinct types of pretzels. The traditional large soft dough pretzel. Very bread like and served with salt or cinnamon.
There is also hard snack pretzels. These are crunchy bite sized pretzels. The same shape as their larger dough counterparts (or indeed available as sticks), but more like a crisp or biscuit. Sometimes these are served covered in chocolate, and they tend to come in a variety of flavours.
Whichever pretzel floats your boat, we can provide a range of Pretzel serving carts to serve them to your guests or colleagues to help celebrate national pretzel day.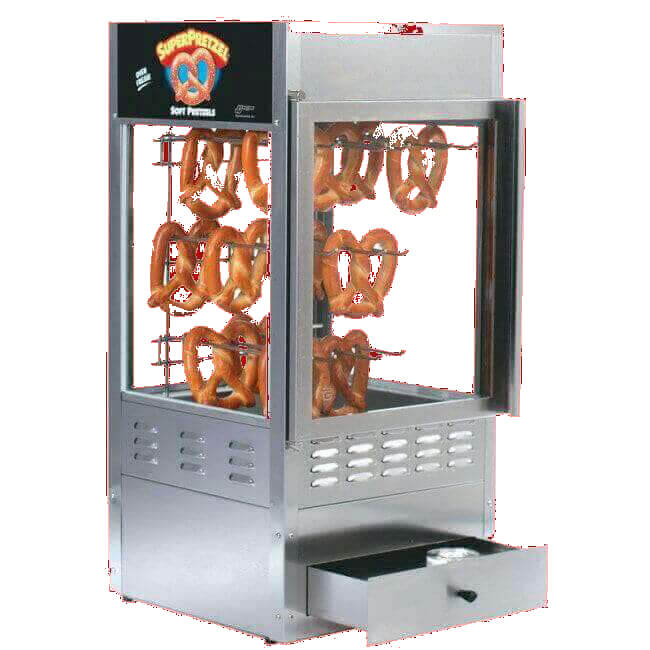 We serve our soft dough pretzels in our warmer/humidifier. This keeps them at both the correct temperature, and nice and moist. Served with salt and cinnamon, and also a range of spices to help add some flavour. Celebrate national pretzel day with gorgeous dough pretzels.