Catering, Equipment, Event Planning
4 July 2023
Over the past 12 months we have added a number of food trucks for brand activation to our portfolio. We also have some exciting new additions that are coming soon. These are great for corporate use such as brand activations, sales promotions etc. They take a service and add a touch of style to it, so the guests not only get free food or drink, the actual truck becomes a promotional item in its own right.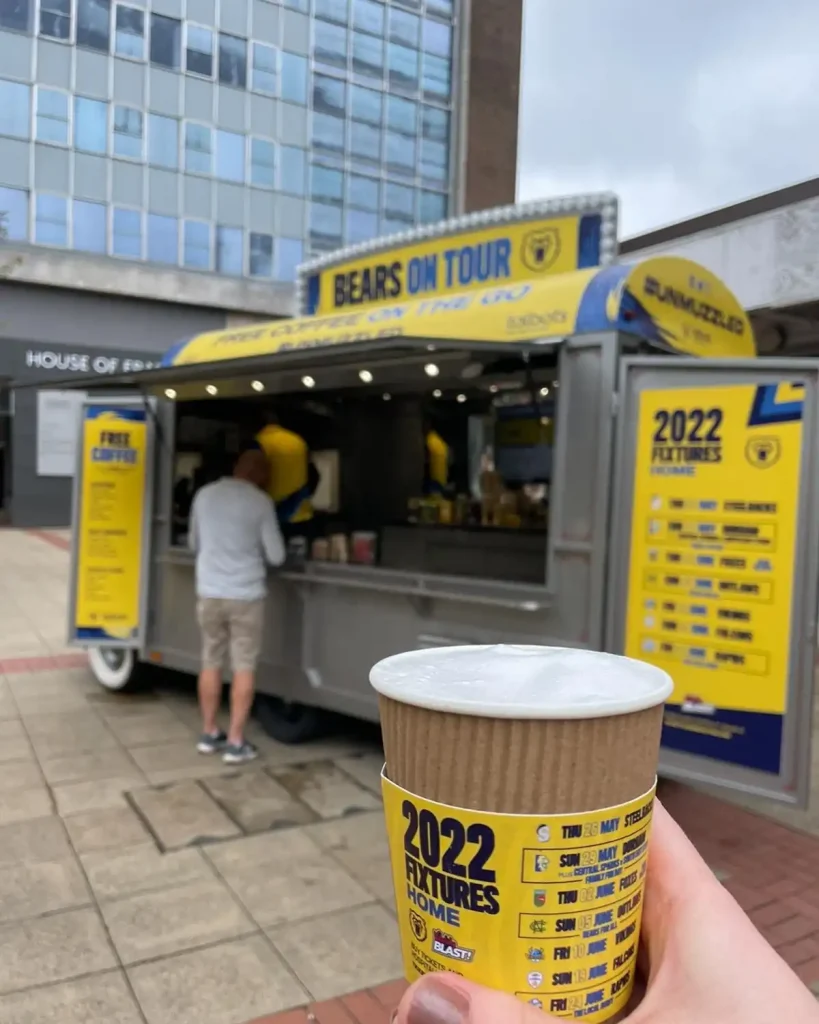 Our classic Citroen HY van was used by Birmingham Bears on a tour to promote their new strip. Which was made from Recycled coffee beans. It was partially wrapped by our friends at HG Graphics, and custom printed coffee clutches provided. We opened it at a number of locations around Birmingham and Coventry. Resulting in long queues of people waiting for their free tea and coffees.
We offer a range of different quirky trucks to choose from all of which can be branded and tailored to your specific requirements. For longer term events we can acquire and build a custom set up just for you. This could be another example of something like our HY van. Or it could be something totally quirky such as building a coffee cart on a WW2 tank. Or an ice cream dispensary on a Helicoptor fuselage!
Contact Us for details on how we can work with you.