Catering, Equipment, Food Trucks, Fun Story
28 September 2022
During the lock down, like many businesses we found our regular business model changing. We have always provided a large number of catering services, but usually what we called fun catering, doughnuts, waffles that sort of thing. A number of our regular corporate clients started asking us for things like burgers, noodles, pasta pots, more of a main course sort of thing. We swiftly set all of that up, initially in a range of street food style satalls. Perfect as they could be set up inside or out. However we also came to realise that many of the clients wanted more than just the food, they wanted something of an impact from the serving vehicle. To this end we are in the process of adding a range of fun and quirky food trucks for hire.
Citroen Hy Catering Van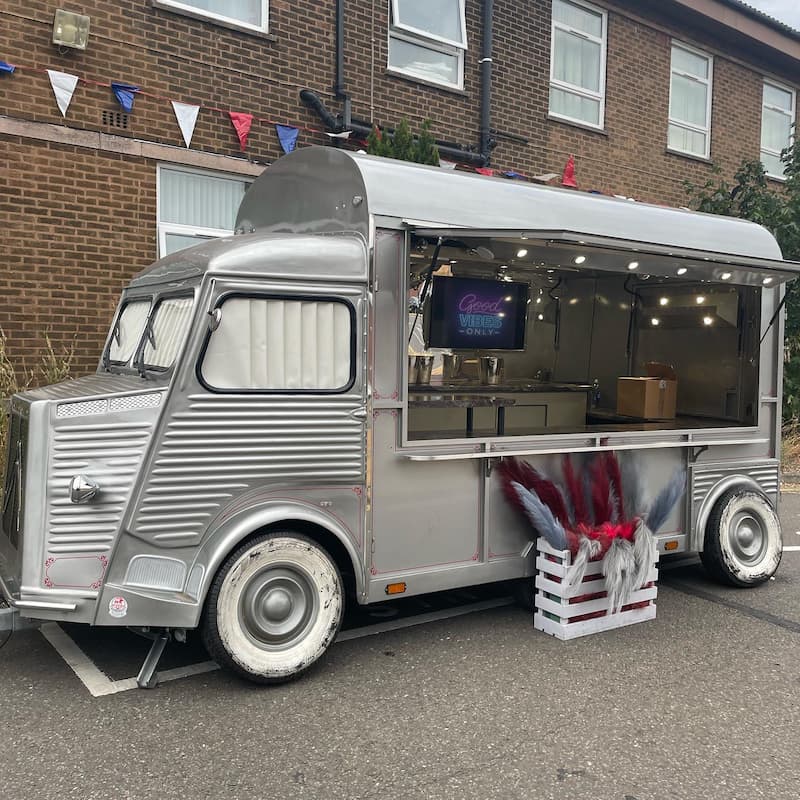 Based on the vintage Citroen HY van range, but built on a trailer chassis using modern materials this is a fabulous looking food truck for any occasion, perfect for high output corporate jobs, but equally at home at a high end wedding.
Vintage Horse Trailer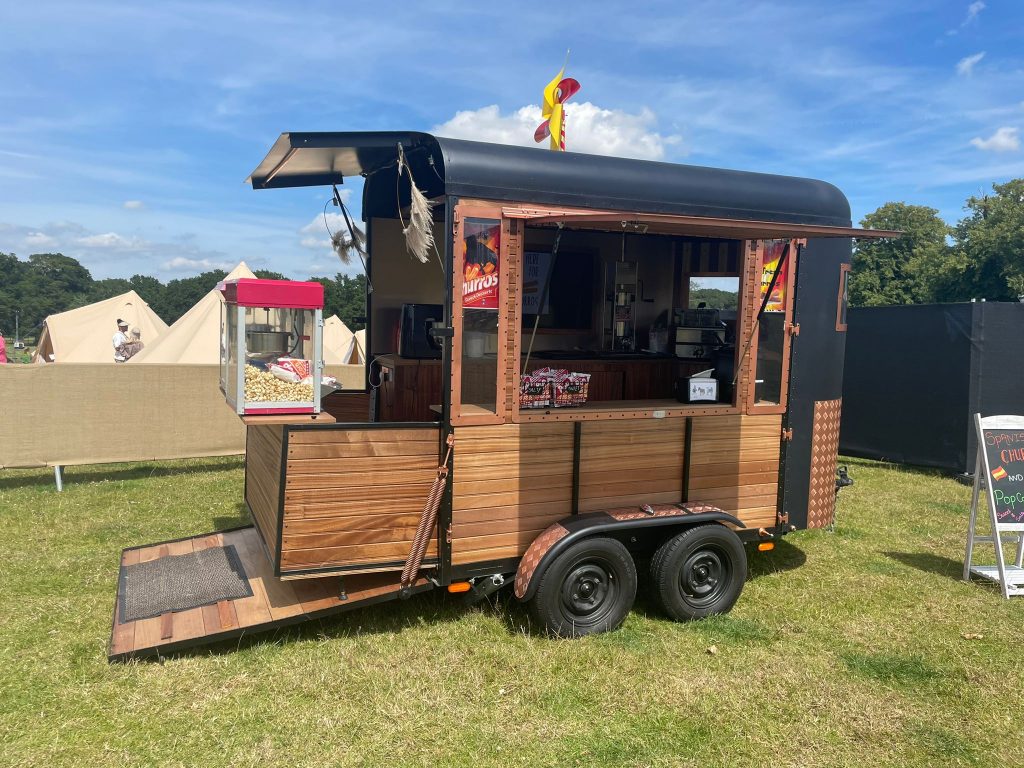 A fully refurbished, vintage Sinclair horse box, with a stunning black and copper paint scheme, and finished in a high end Sapele hardwood this fits many country themes and can be fitted with any of our range of catering options.
Citroen Acadiane Van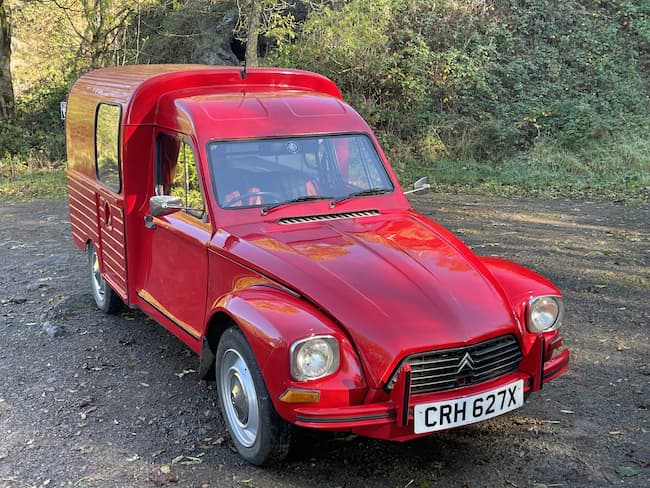 The newest member of our fleet, another vintage Citroen design, based on the iconic 2CV car, but with a van body. Designed for many of our smaller food offerings such as coffee, doughnuts etc. This also works well with our our other Citroen food trucks hire.
Only Fools And Horses 3 Wheeled Van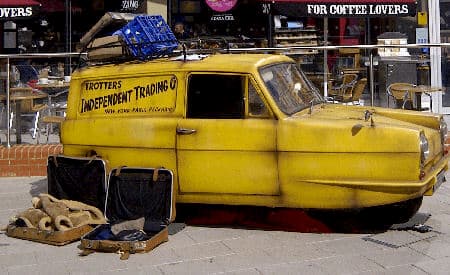 Probably our quirkiest food van, based on the legendary Del Boy Trotter's 3 wheeled van, again designed to take smaller offerings, this is a real head turner at any event.
Mini Camper Van Food Truck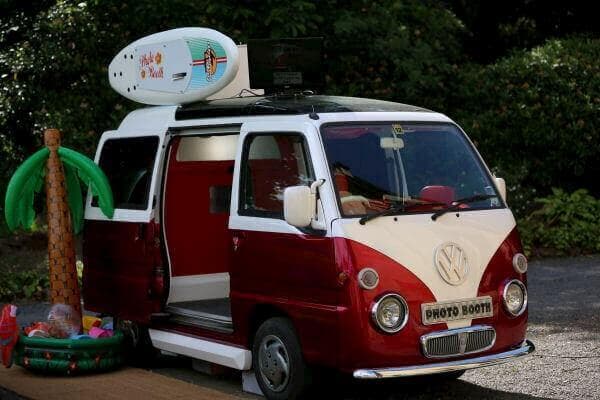 Next is a mini camper van replica. Great for summer parties and beach themed events. Perfect for drinks offerings, but equally suited to food offerings. Check out our food trucks for hire and add a touch of fun to your party or event.
Traditional Ice Cream Trike
Back to the simplest vehicle of all, a tricycle. Bought initially fo ice cream jobs, it is adaptable for many desserts such as strawberries and cream, waffles, poffertjes etc.